10 songs you need in your life this week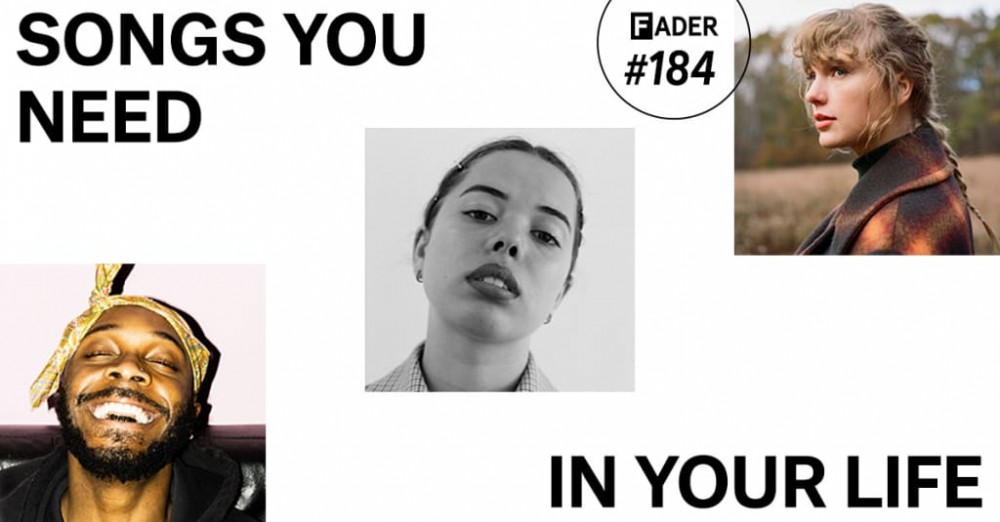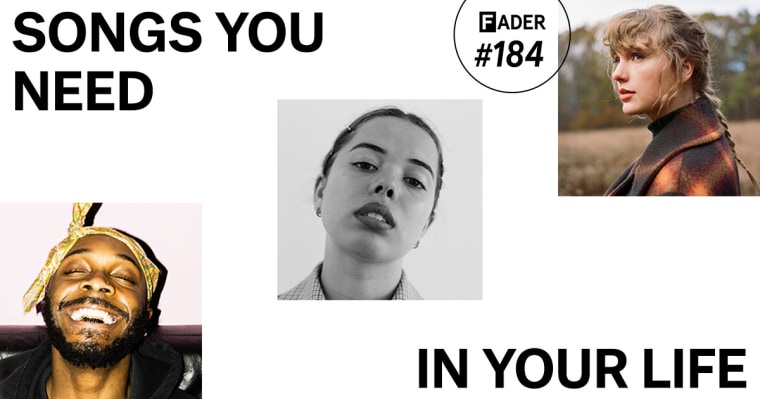 Each week, The FADER staff rounds up the songs we can't get enough of. Here they are, in no particular order.

Subscribe to Songs You Need In Your Life on Spotify.

"SUPER TUESDAY!" is an effortlessly smooth example of JPEGMAFIA's range as a producer and lyricist. His beat is soothing, elevator music soul that drops out frequently, as if the target of his vicious barbs is failing to connect with him on any level. Then there's the range of flows, pulling from barred-up traditionalist to Peggy's trollish SoundCloud days to Chingy's "Tipsy."

Tucked in the middle of her three-track EP Feeling Lucky, "Same Damn Luck" is a glossy indie-pop song laced with poisoned lovesickness. Her lyrics dance around a cloud of toxicity, but Yanya finds a way to chart a course above the smog.

What may seem like a first-dance wedding song on the initial listen is actually a searing portrait of adultery fit to burst with passion and poetry. Woo goddamn, indeed.

Pink Siifu is a chameleonic artist, excelling in punk and rap equally. On their brilliant new album We Will Always Love You, The Avalanches provide Siifu with a comet-streaked piano ballad to flow over.

Nine years after sharing "Ego / Mirror," Burial once again teamed up with Thom Yorke and Four Tet for another double A-side single. On "His Rope," Yorke seems to be singing goodbye to a part of himself as Burial's signature post-dubstep plays in the background; the Radiohead frontman's presence underscores the human dimension lurking beneath the fog of this and every other Burial composition.

Madlib's upcoming album Sound Ancestors is arranged by Four Tet, and unsurprisingly it's a match made in soul sample heaven. Each element, repurposed from other sources, shines with the light of a new discovery.

The beat of "Trunk Music," led by exuberant horns and a kick ready to be thumped out on lunch tables, is pure joy. Throughout the song, Wilson raps about why he's earned such moments of happiness in a life marked with pain and doubt. "I am not my environment," he raps, "but a testament to the shit I lived."

Most rappers in their lyrics are content to handwave any suggestion of a threat, but Boldy James isn't like most rappers. "I'm a big dangerous, you just a lil' vicious," he raps on the hook, and uses that same keen eye to recount the gritty details of his come-up.

Rhye steps away from the brooding bedroom R&B that made the Canadian artist a cult star on "Time," an exuberant classically-minded club track from SG Lewis. I've never heard a Rhye song that's made me miss the dancefloor, but we are living in strange times, right?