10 songs you need in your life this week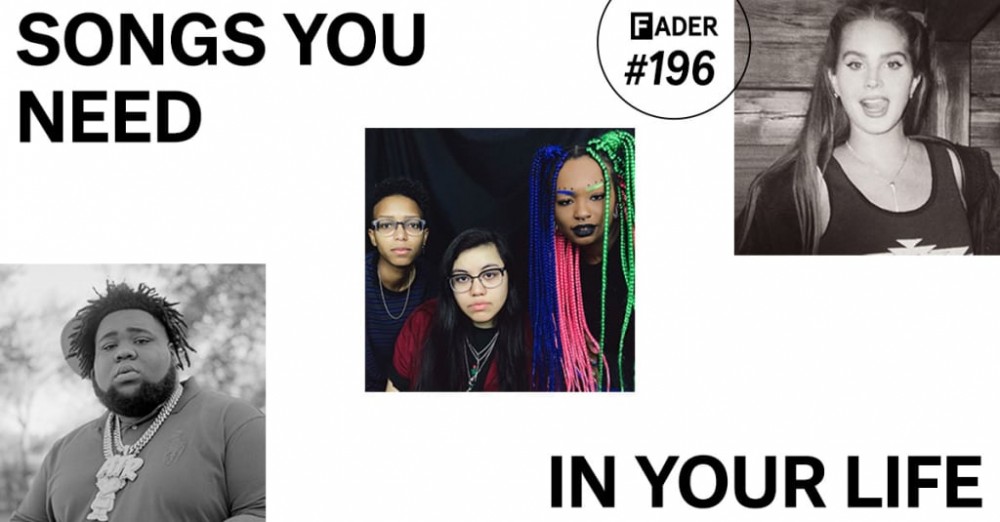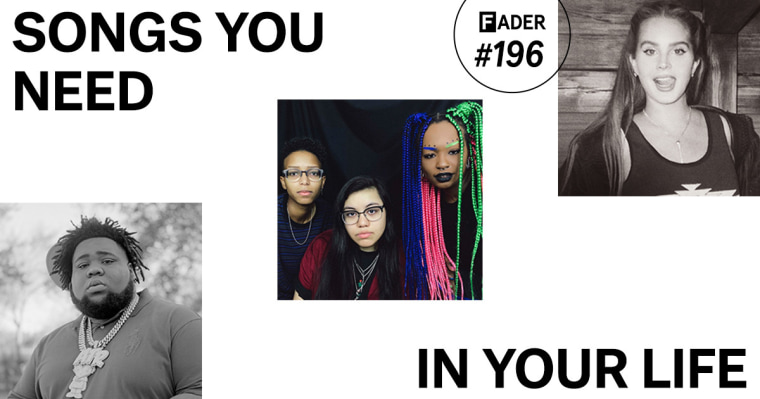 Each week, The FADER staff rounds up the songs we can't get enough of. Here they are, in no particular order.

Star-crossed lovers everywhere have an anthem in "Street Runner," the latest song from Rod Wave's upcoming album SoulFly, out tomorrow. Wave layers soulful harmonies like fine silk sheets on a bed you want to collapse in with the right person after a hard day's work, but as he outlines in the song, sometimes ambition can get in the way of a heart's desire.

Lana makes trip-hop her own in this Portishead-indebted standout from her just-released album Chemtrails Over The Country Club. A treatise on the trappings of fame, "Dark" stops short of becoming a cautionary tale thanks to Del Rey's trademark abandon that simmers below the surface. "I was a pretty little thing and God, I loved to sing / But nothing came from either one but pain (But fuck it)"

More technical than pop-punk and less angsty than post-hardcore, Meet Me @ The Altar is serving up catchy, kick-ass rock music. "Hit Like A Girl" stands out in a cultural ecosystem full of platitudes and weak tea around empowerment — the white-knuckled sincerity makes the message feel real.

Listening to "Tha Divide" feels like sinking deep into a puffy couch in a room full of strong weed smoke as five rappers, each talented but with a skill set all their own, trade verses. The jazzy beat helps give this cypher a special kind of camaraderie.

The latest song from the duo behind Superwolves, the much-anticipated follow-up to their 2005 album, is tender folk music spun from magic hour light and silly inside jokes between people in love.

Too infrequently will a song make you go "What the hell is happening?" while demanding multiple relistens. The return of London trio black midi is a triumph of free jazz, post-punk, and ominous, apocalyptic sprechgesang.

M.P.'s first new song in two years blends despondency with defiance. This texture enriches the heaviness of the song's charging garage-punk, and lends some ecstatic feeling to the bellowed climax of "Something's in your eyes."

Some of Stott's most recognizable songs are siblings of a sort: ethereal vocals over shuddering, blistering electronics forged from disparate corners across musical history. On "The beginning," Stott reasserts what only he can do, while introducing some new surprises — I can't be the only one who thinks that drum line would fit perfectly in a golden age Lionel Ritchie song?

This fantastic collaboration from Jenny Hval and Håvard Volden combines portentous spoken word with a frosty and cinematic atmosphere reminiscent of a chilled-out Suicide trapped in a lucid dream.

Keyed-up garage meets ambient techno bliss on this majestic A-side from the U.K. electro duo. Close your eyes and you can imagine the razor-sharp vibes slicing through the fog of a sweaty rave.