ARTBAT x Pete Tong – 'Age of Love' (Rave Mix)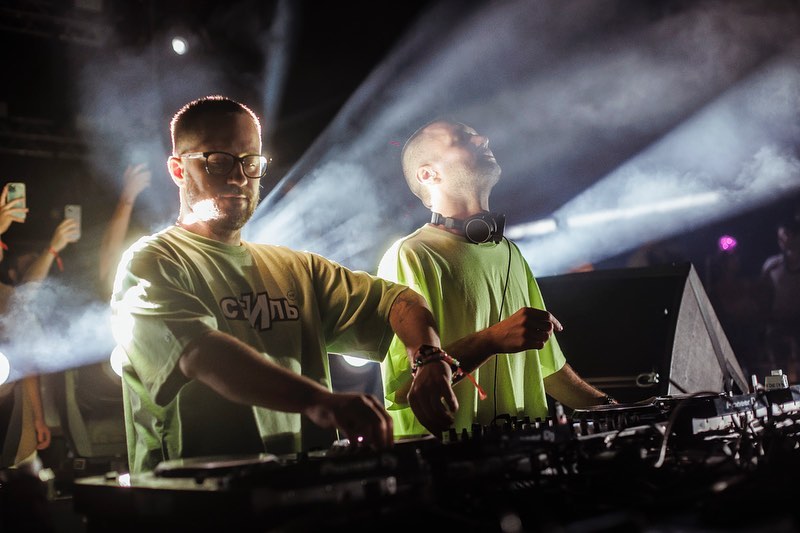 Ukrainian duo ARTBAT teamed up with Pete Tong for one of their biggest tunes, a remix of the Balearic dance track 'Age of Love'. Firstly, this classic trance track was released in 1990 on the Belgian label Diki Records by Bruno Sanchioni and Giuseppe Chierchia. What's more, Karen Mulder's vocals add the retro flair that every great, iconic dance track needs. It has been remixed far and wide by your favorite artists from Charlotte de Witte, Enrico Sanguiliano, Paul Van Dyk, Solomun, Marco V, Cosmic Gate, and more. We see this release on Ministry of Sound, and rightly so because this techno cut is everything. Lastly, you can get it on vinyl on February 4th.

Paired with a mesmerizing visualizer that will turn your vision into an acidic journey, the remix takes the original on a heart-throbbing journey. The relentless bassline with minimal techno elements extends the beauty and charm of the piece. It's not as heavy as other techno cuts but rather smooth, hypnotic, and melodic. Its high-quality sound is immaculate with big synths and stylish trance elements. Making its big emotional impact, it will continue to be a guaranteed floor filler like the original.
"It's a classic techno track – probably the first-ever proper trance track."

Jon the Dentist, British hardhouse and trance music record producer, on Age of Love
The award-winning producers just sold out their New Year's Eve Party in Tulum under the UPPERGROUND label. They astounded the crowds with their high spec production, giant LED screens, abstract imagery, pixel-thin laser show, and towering palm trees. They brought the greatest vibes and an unforgettable night. There is no other way to finish one year and start a new one than with ARTBAT. Listen to the collaborative rave mix below.

ARTBAT Remix 'Age of Love' | Buy/Stream