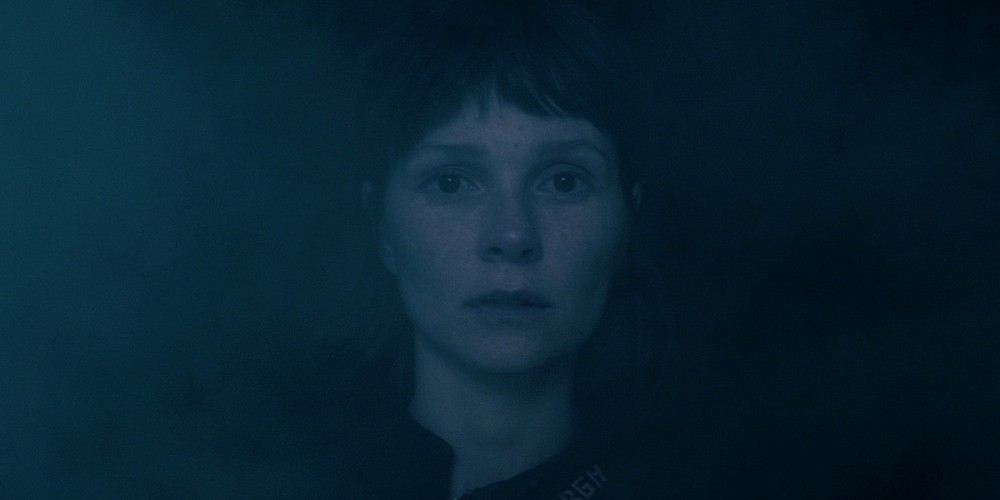 Ontario's Caylie Runciman aka Boyhood shares the haunting video for her new single "Don't You Dare", a rousing, timeless-sounding pop stunner, and the first track to be unveiled from the long-awaited forthcoming Boyhood album. Caylie tells us about an eerily liminal and possibly otherworldly experience she had while shooting the Monika Kraska-directed short film:

"Monika Kraska shot, directed and edited the video on two separate occasions. During the first shoot, we spent the day in a haunted house in Belleville, Ontario. After that shoot, I had what I can only describe as a paranormal experience which informed how we shot the rest of the video and what the general vibe and storyline ended up as. There's a character in the video wearing a suit behind me in the dark and smoke, reminiscent of an apparition that I saw at the foot of my bed, of a man's suit – no body. It felt and looked real, but it could've just been that state of in-between-sleep-and-wake playing tricks on me. That sentiment is relatable to the song itself, as well."

Buy "Don't You Dare" via Boyhood's bandcamp.