Bulleit Frontier Whiskey Opens The Doors To Eco-Conscious Film Premiere To Celebrate New Film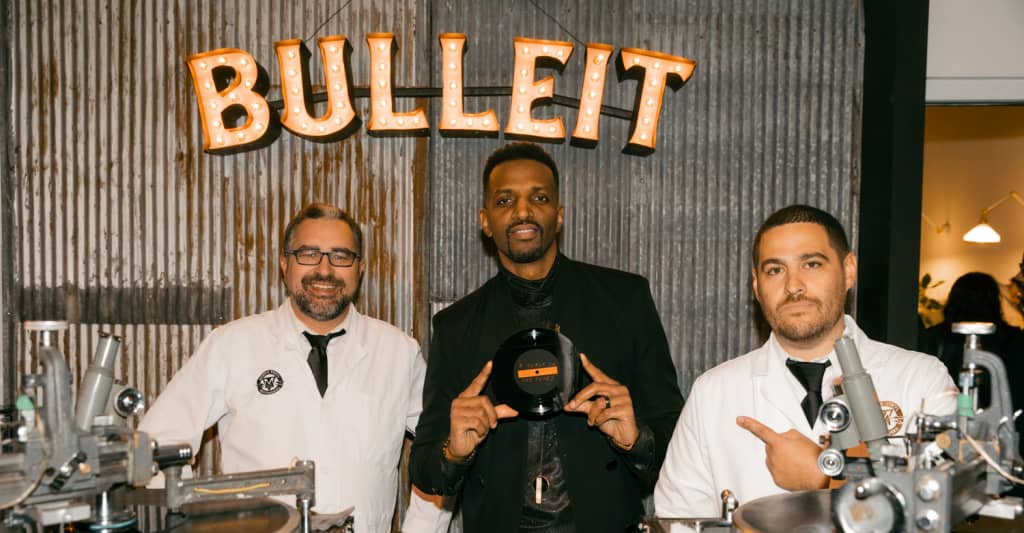 Touched with the greenery of various flowers and succulents, doors were reworked into tables that folks could sit their drinks upon and embrace the resourceful decor. The speakers were draped with a Bulleit-tagged metal overcoat for attendees to graffiti their names and signatures as a legacy statement. Some wrote their own names, some poked fun at their presence by signing "average socialite," and some even kindled the spirit of hip-hop with a gleaming silver tribute to MF DOOM's iconic mask.

The drinks menu was spearheaded by Los Angeles-based mixologist, Stephanie Reading, known for her creative approach to sustainable cocktail creating. Reading tells me: "I really wanted to highlight the bourbon as well as sustainable produce", which was evident in the innovative menu she conjured up. There were four hand-crafted cocktails, each a play on words relating to Bulleit's commitment to being environmentally conscious – such as "Rye-cycle" featuring Bulleit Rye, super lime persimmon shrub, orgeat and Szechuan pepper honey served in a coconut husk (the coconut water featured in another drink on offer). Another top concoction was the "Pioneer Manhattan", featuring Bulleit 10 Year Old in its American white oak barrel.