Current Events: 10 songs about buying shit you (probably) don't need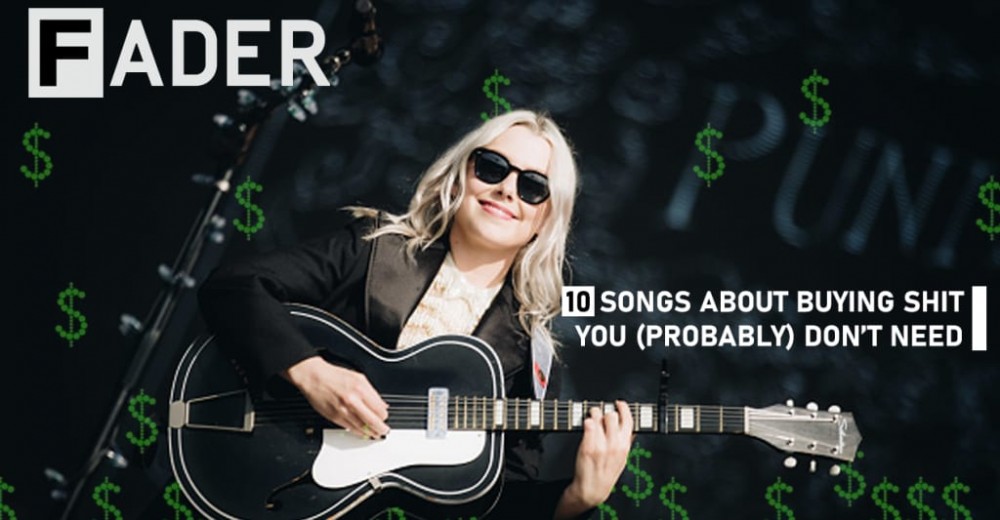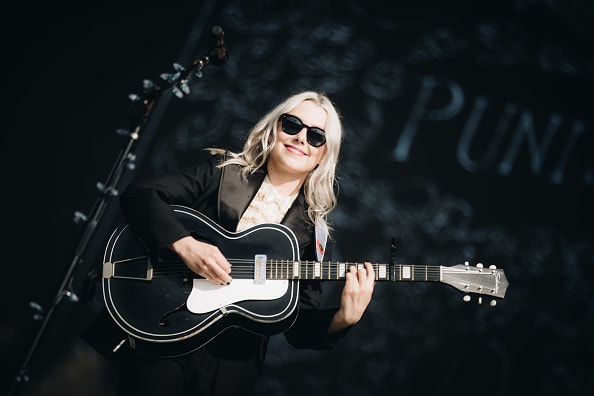 Every week, The FADER brings you a playlist of songs pulled from the headlines (in no particular order).


From frantically stocking up on Lysol wipes and toilet paper in the pandemic's early days to the online buys that made us feel better about living in the hellscape that was 2020 and much of 2021, buying stuff in excess has been even more central to our lives than it already was.

If the number of empty shelves and out-of-stock alerts were any indications, a shipping backlog on consumer products has already thrown the whole "recovering global economy" thing into disarray, with millions of products just sitting at ports around the world, but with far fewer people to unload and transport it all.

In honor of our need to buy every quasi-useful item that comes across our feeds, here are 10 songs about supply, demand, and buying shit we (probably) don't need.

"That Funny Feeling" — Phoebe Bridgers
A mainstay on her fall tour, Bridgers's version of Bo Burnham's Inside track is still every bit the scathing commentary on how inundated we are by the things that bring us instant, and often quickly fleeting, gratification.

"Milionària" — Rosalia
People swear by the power of financial manifestation, and this track sees the Spanish star call out wearing Audemars and shutting down the Louvre for herself like the world is already her oyster.

"Broke Boi" — Playboi Carti
Over a twinkling beat with the faint sounds of a cash counting machine, Carti hits back at the kind of frivolous spending that might look like financial stability but is actually anything but.

"Dead Fox" — Courtney Barnett
Making the choice between standard and organic produce, even if a friend tells you they "they stick nicotine in the apples," is moot if both kinds are sold out with no restock in sight, anyway.

"Ruin" — Cat Power
Cat Power explores just how much of our first-world concerns about what we can and can't have stack up on a global scale.

"Way Back Then" — jung jaeil
If you've watched Netflix's Squid Game by now, the Korean thriller about contestants playing children's games with a life or death twist for a chance at millions, you may or may not be a bit traumatized by this song — a steady, endless march that feels like its own, self-contained commentary on capitalism, consumerism, supply and demand, and the cyclical, monotonous nature of all of them. We're sorry.

"National Anthem" — Lana Del Rey
As much as anyone enjoys the spoils of excess, Del Rey is just as critical of its capabilities in turning us into shells of ourselves, trodding aimlessly through a consumerist dreamland.

"Lost Angeles" — Skiifall
To anyone with a net worth higher than $5, the only side effect of audacious spending is attracting those committed to taking advantage of you. As debatable as that might be, the Montreal rapper is pretty sure "that she with me just for the pennies."

"4K" — Duckwrth feat. Phabo
Photo evidence has long been overspending's proud counterpart, and usually how the rest of us find the new "must-have" item to begin with. If you don't post it, did you actually buy it?

"Gold Fronts" — Foushee feat. Lil Wayne
This isn't to say that gold fronts are a particularly frivolous thing to buy, but with higher shipping costs and longer production times thanks to supply chain disruptions, getting new ones might take a while.

Stream the playlist below.