DAISY WORLD lets go of self-criticism in her liberating "picnic" video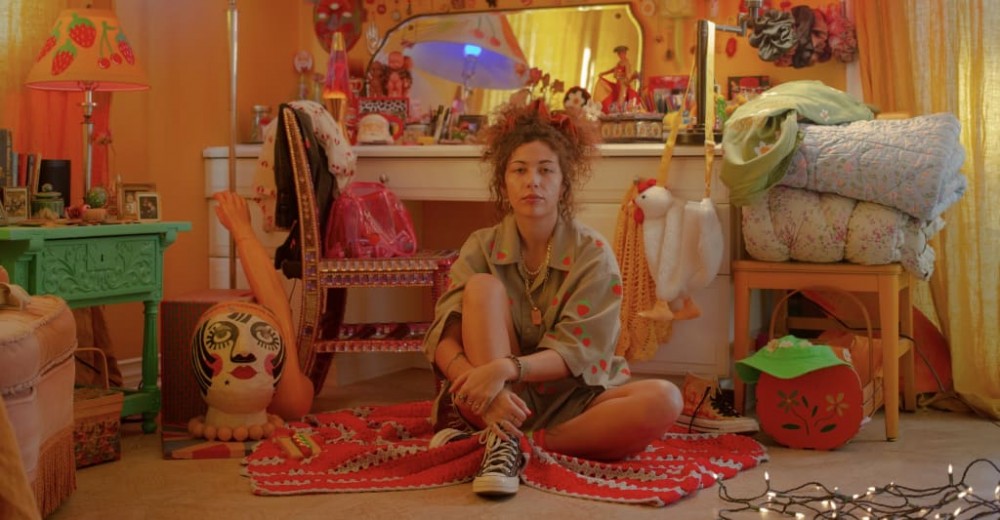 In the newly shared music video for her euphoric single "picnic," Los Angeles-based musician and multi-disciplinary artist DAISY WORLD gets honest about self-care and isolation, prioritizing the former by accepting the ebs and flows of transitional periods and not criticizing herself for it.

"Picnic is a very special song to me," DAISY WORLD tells The FADER. "Partially because it's so different [from] any of my other music, and partially because I kinda accidentally wrote an open letter to myself. It's a song about being in transition periods and letting go of self criticism."

"I don't know what to do to treat her right / I've been bad before, oh I've been god awful / Oh so blue am I / I'm sorry, oh forgive me / Somebody tell me how to make it right," she pleads on "Picnic" through a captivating vocal performance.

She continues: "My word for 2021 was 'be.' I've been on a quest of self acceptance. I wanted to stop reaching for this goal of being an ideal 'perfect' version of myself and just allow myself to BE. I started off writing this song with no plan, no objective, no subject and then it all just spilled out. The song wrote itself almost. I didn't even realize I wrote it about me until I listened back a few times!"

The visual arrives with the release of DAISY WORLD's latest collection of custom clothing – yet another outlet of expression that she taps into as a method of release. The pieces she wears throughout "picnic" are shining examples of her artistic vision, down to the strawberry-littered black jeans with 'DAISY WORLD' plastered on the back pocket.

"The music video reflects that too. It's all about ME in MY bedroom in MY designs in MY studio. It's a true peak into DAISY WORLD," she says. "I hope that this song reminds people to let go of their own perfectionist ideals, practice self-acceptance and self-celebration and allow themselves to just BE!!!"

Thumbnail image courtesy of Seannie Bryan.