Drakeo The Ruler's legacy in 10 tracks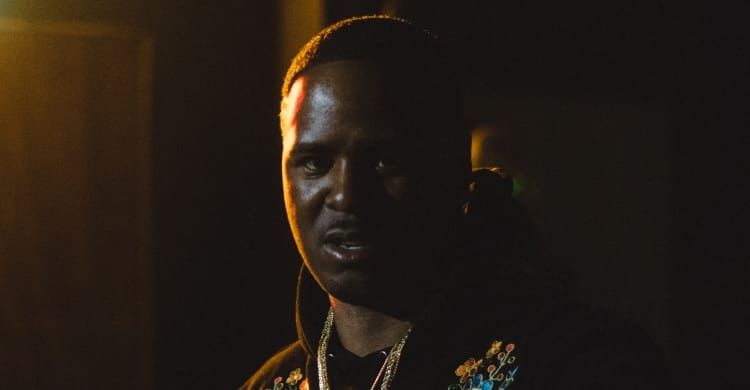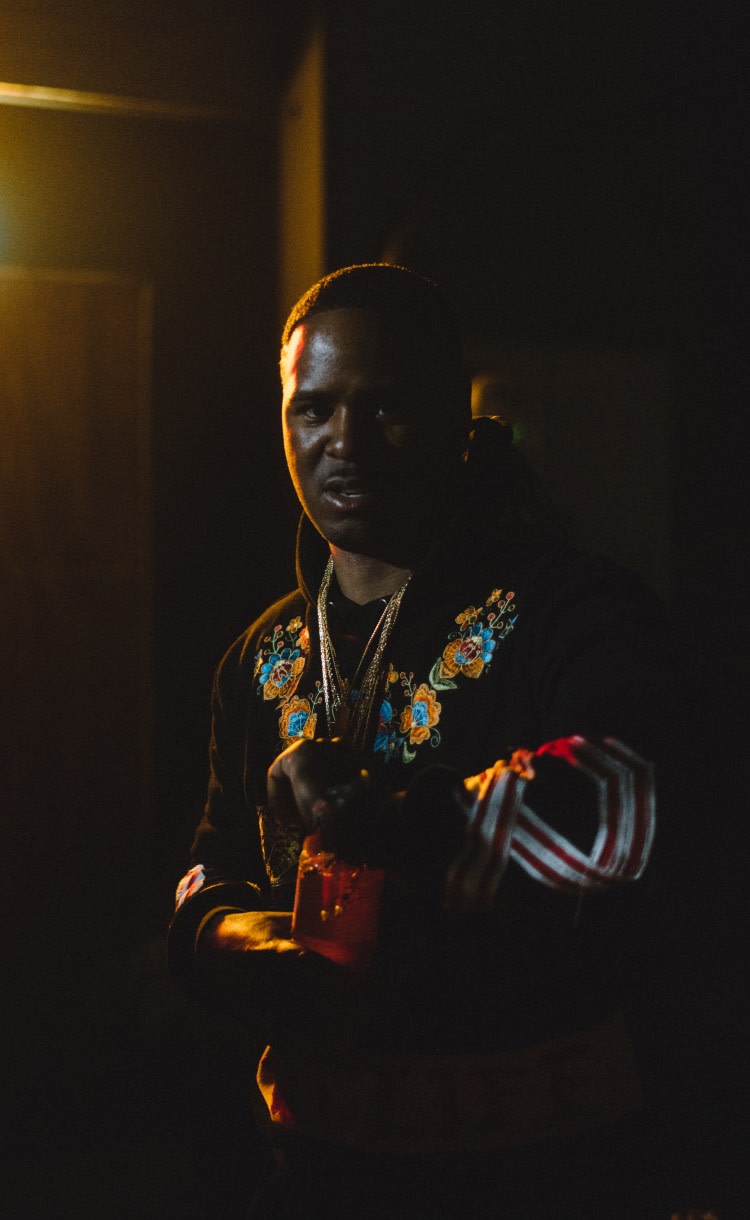 Photo by Dewanne Buckmire.

If you don't do at least one double take during a Drakeo song, you're not listening closely enough. Over the past six years and change, he carved out a method so original it's been copied ad nauseum, hundreds of fake Drakeos swarming his style like moths to a flame but rarely achieving anything close to the real thing.

Born and raised in South Central Los Angeles, Drakeo entered the global hip-hop canon when his hometown hero DJ Mustard took an interest in his deadpan delivery and unorthodox wordplay. His career was gathering speed when, in January 2017, he was arrested in an L.A. County Sheriff's Department murder investigation. Drakeo, his brother Ralfy The Plug, and fellow Stinc Team rapper Kellz were charged with conspiracy to commit murder with enhancements tied to their membership in the 2 Greedy Family "gang." Famously the only major L.A. gangsta rapper who didn't belong to the Bloods or the Crips, Drakeo was treated as a kingpin by the prosecution: charged with first degree murder and attempted murder in addition to the conspiracy charge.

For the next three years of his life, Drakeo was on trial for a crime there was no hard evidence he committed, and — as Jeff Weiss wrote in his deep coverage of the court proceedings — "reasonable doubt so glaringly large you could drive a tank through it." The prosecutors used their favorite tactic in cases involving rappers: twisting their lyrics and music videos (fictional works of art) into proof of real-life criminality.

Drakeo was acquitted of all the charges against him in July 2019 only to see them refiled two months later, forcing him to return to jail. Even from behind bars, he was able to put out one of the best albums of 2020 before finally being released for good in a plea deal for time served last November.

In his ensuing year of freedom, Drakeo went on a creative tear, releasing five solo projects and the Cold Day in Hell mixtape with his brother Ralfy. He was showing no signs of slowing down before Saturday Night, when he was fatally stabbed at the Once Upon a Time in LA festival.

Below are 10 tracks that illustrate Drakeo The Ruler's singular, generational talent and form the foundation of a legacy that will live long past his tragic death.

The song that started it all, "Mr. Get Dough" was remixed by Mustard shortly after its release. (Mustard's version is inferior only because there's less Drakeo on it.) On the chorus, The Ruler lulls us by chanting the track's title lyrics until they lose their meaning and could easily be confused with the name of a New Orleans bounce legend. On the verses, though, he presents his paranoid delivery to the world, flavoring any sleep we may have gained during the hook with persistent, feverish nightmares.

"Chunky Monkey" features all three members of the Stinc Team who were charged in the Davion Gregory murder case: Drakeo, Ralfy, and Kellz (who would eventually be convicted of the killing). The song and video are irreverent. Dressed in Planet of the Apes masks, the trio warn that they're armed with "chunky monkeys" and threaten to "go donkey" if anyone starts "trippin' in the club."

L.A. Sheriff's Detective Francis Hardiman used the video as the basis of his whole investigation into Stinc Team, piecing together his narrative through clues he milked from perhaps the silliest work of Drakeo's career. Deputy District Attorney Shannon Cooley followed suit, playing the video excessively in the court room — to the point where one could believe she was relying more on the hardwired, racist associations that images of Black men dressed as monkeys carrying guns would trigger in the jurors' minds than on any shred of actual evidence it might produce.

The track would be an average flex were it not for Drakeo's final verse, delivered in his signature nonchalant way but containing a stunning blend of brutal scene-painting and absurdist humor. Exhibit A: "Where you find these *****s, Disney Channel, they real goofy / Thought we was 'bout to fight, he got blood all on my brewski / Brainless, should've known when I hopped out Jesus' manger / Sheesh, guess I have to bring the fatty out."

Dakeo was arguably at his best when freestyling. He had his own language, a stack of metaphors and inside jokes that's frequently been described as hieroglyphic. "Heard it was beef, so I brought shit that got nuts on it," he raps here. It's easy to imagine a gumshoed L.A. detective proudly presenting a dutifully underlined transcript of the tracks' lyrics to Hardiman, proclaiming with all the authority of a Rap Genius annotator that "shit that got nuts on it" is a smoking gun reference to a firearm used in the commission of a crime.

Arguably Drakeo's most iconic song, "Flu Flamming" is best served without much commentary. Less arguable is the status of Cold Devil, the December 2017 tape recorded in the brief intervals that year in which he wasn't incarcerated, as his magnum opus. The track's titular gerund appears in an overwhelming number of his songs, alongside other favorite touchstones as "Pippi Longstocking" and "Big Bank Uchies," both of which get their own dedications on Cold Devil. L.A.'s finest spent hours of overtime and hundreds of thousands of taxpayer dollars attempting to decipher the meanings of these cryptic allusions, becoming Drakeo's biggest fans in the process.

Drakeo had an abundance of strong creative partnerships, but his work with 03 Greedo had the alchemic quality of the all-time great rap duos. Drakeo's albums were packed tight with the controlled whisperings of a man who slept with one eye open and a TEC under his pillow — "nervous music" was the phrase he coined for it — and were sometimes in need of a carefree counterpoint. No one filled this role better than Greedo, a Watts-born firebrand who was sentenced to 20 years in prison in April 2018 after Amarillo, Texas police allegedly found "four pounds of methamphetamine and two stolen pistols" in the trunk of his car during a traffic stop. The track was recorded in the only short stretch of the two rappers' peak careers when one of them wasn't incarcerated.

Greedo's chaotic verse on "Out The Slums" bisects Drakeo's stone-cold, methodical track. Drakeo tells us he's "In Cavalli but I came out the slums," and we'd be foolish not to believe him. But the mood doesn't feel truly celebratory until Greedo jumps in and obliterates the beat like "a wolf with a lamb chop" (his words, not mine).

If "Out The Slums" is an intro to Drakeo and Greedo's brief but fruitful collaborative run, "Ion Rap Beef" is the platonic ideal of the duo's joint sound. It's here that Drakeo is at his most menacing — "Judging by my case files, I'm obsessed with rifles / Had a meeting with the flockers just to say I'm their idol" — and Greedo flows like T-Pain; or rather, what T-Pain might flow like through three sets of razor-sharp teeth and a lifelong smoker's rasp. JoogSZN, a driving force behind the most nervous tracks of Drakeo and his L.A. contemporaries, provides a heart-attack beat that's at once eerily sparse and cinematic in its intensity.

"Ion Rap Beef" is one of the best songs of the 21st century, but JoogSZN and Drakeo's even more impressive collaborative achievement is 2020's Thank You For Using GTL. Rapped into a prison phone and transposed over a beat through a miracle of modern mixing, the project takes the prison album genre to a new level, both in concept and execution.

"Tell You The Truth" is a treatise on honesty, a subject Drakeo would speak on at length in three of his final five albums: We Know The Truth, The Truth Hurts, and Ain't That The Truth. Truth be told, Drakeo doesn't even know you, thinks you're the police, and feels that telling you the truth sounds a lot like snitching. He sounds paranoid, but he's right: Hardiman planted dozens of jailhouse snitches in the cells where Drakeo, his Stinc Team co-defendants, and others suspects in the Gregory case were incarcerated — a legally dubious practice that has historically produced unreliable testimony. When Drakeo rapped about truth, it wasn't the hand-on-bible court testimony truth we're taught in school to hold sacred. Rather, Drakeo's truth was a sense of loyalty and honor he owed only to himself, his family, and his team.

Unlike "Tell You The Truth" — a song about imprisonment, written and recorded in prison — "Backflip Or Sumn" is a daydream of freedom. In Drakeo's mind's eye, he's walking around with $300,000 in a duffle bag, demanding acrobatic displays from the women who fall like candy from a dispenser into his bed. In the end, his lyrics dissolve into a spree of free associations, a rare and hilarious glimpse into the mind of a master. Describing what his last lover did for him, he runs through half the tricks in the Tony Hawk Pro Skater manual, implying that a backflip is the very least he should be asking for his troubles. As his speech descends into uncontainable giggling, he cuts himself off to ask, "Damn, like that, Joog?"

"Too Icy," the slickest track on The Truth Hurts, could easily be read as a run-of-the-mill boast: "I ain't worried 'bout them comments 'cause I'm way too icy," Drakeo raps in the chorus as a vaguely Spanish guitar beat plays underneath. Then, on the final verse, things get dark fast: "I'm gon' sit outside his mama house, then read a poem / Don't worry 'bout them Bentleys double-parked, that's just a song." Life at the top is icy to be sure, but Drakeo is constantly aware of the hellfire below his feet. "What is real money? You don't even know the meaning," he says at the track's close, his bars slowing as the anonymous instrumental fades. "To wake up up in heaven, but still go to sleep a demon."

Rarely was Drakeo as slow and somber as he is on "Refugee Freestyle," a loose single he dropped in February, shortly after releasing The Truth Hurts. Breaking character, he doesn't snap the beat's neck in one swift motion; he strangles it slowly. As in most of his freestyles, there's no hook, but the motifs pile up, circling the instrumental as a hunter does his prey. "Left a spot in heaven for you," he warns an unlucky foe, and later, "There's an empty spot in Heaven, you can be with your son / If you thought that's disrespectful, you should see when I'm done." He wonders about the motivations of those who claim to love him: "Can your love buy two more cars? / Is your love gon' pay this bond? / Can your love make bullets stop? / Heard your love get *****s shot / Heard your love cost him a watch / Heard they drug him with a mop / Type of love these bitches got?" But even in these moments of reflection, he can't help but goof around. "Jungle Fever, go Justin Bieber," he raps early on. "Even Stevens? No, I don't think so."

Even amusing lyrics like these take on an infuriating shade when you consider the fervor with which authorities pursued Drakeo towards the end of his life. One can imagine an LAPD officer working late under harsh fluorescent bulbs, entering these words into a spreadsheet full of similarly silly material and looking for patterns, no matter how weak. Are Justin Bieber and Even Stevens code names for some sinister act? Should Justin and Shia LaBeouf be subpoenaed for information? If not, it should be accepted that the rest of Drakeo's linguistic universe is also meant to entertain, not to describe the real-world actions of Darrell Wayne Caldwell. Consider the disparity between the diligence given to a petty investigation that stole three years from Caldwell's life, and the lack of regard for the protection that could have saved it last week.