EDMsauce.com Artist of the Week: The Ambient Society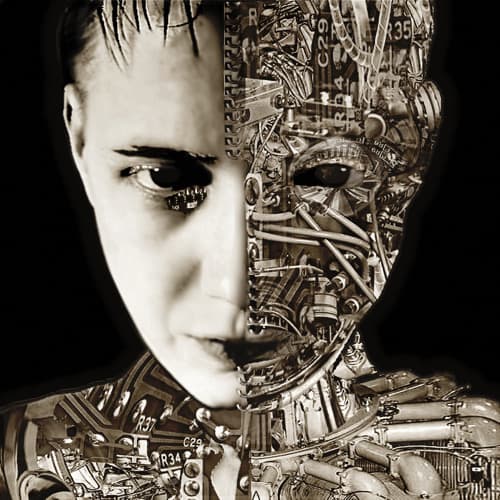 What is going on EDMsauce fans? We hope you are transitioning into the fall months nicely – today, we have a great addition to our Artist of the Week series for you, highlighting The Ambient Society – a spoken word, EDM crossover that is seriously interesting and ground breaking for the genre! We are highlighting their newest collab album, titled, U.F.O!
"Our creative process is often very intuitive. The idea of our new album "UFO", for example, arose from a series of inspired writings by Joachim, who is a poet and PhD in comparative literature. Then Mauritz, an electronica composer and a masterful sound alchemist, infused these verses with strange rhythms and melodies, thus creating a hybrid genre, halfway between rap, slam poetry and electronica. The result is a set of avant-garde, hypnotic, hauntingly beautiful hymns to Otherness."
U.F.O. is an international collaboration between The Ambient Society, singer-songwriter Tia, poet Joachim Zemmour PhD and their esteemed nomen nominandum spoken-word artist friend from Kansas City, US. The album explores an electronic avant-garde universe mixed with dreamy, 19th century French Romantic poetry from Charles Baudelaire, authentic vocal performance and stylish sound design, gently driven by sensual down-tempo rhythmics.
"At the dawn of humanity, music and song were created as a kind of gateway to the spiritual realm – whether you understand it as the metaphysical world of God(s), or the inner world of spirituality. It used to be a way to contact the deepest parts of ourselves, and to celebrate the wonder and mystery of the Universe. For millenia, shamans have used music to induce trance-like experiences and communicate with spirits… The Pythia of Delphi was lulled into mystical states by means of strange vapors and… music! And even today, billions of people from all the world religions praise God (or their gods) in song and music."
U.F.O. highlights are elegant love song De Lorien featuring the enchanting Tia (a musical partnership between Mauritz & Tia), Nibiru (a mystical parlando fantasy full of brilliant electronic wizardry, about our Solar system's Nonexistent Planet, lyrics by Joachim) and the mesmerizing title song UFO, which tells the story of an unidentified flying object-abduction seen through the eyes of 2 police officers in a dark, spooky forest. 'Of the Blue Blossom', a hybrid of electronica and rap, is a sort of hymn to reverie and a celebration of 'the blue flower' of Romantic poetry, a symbol of the soul.

With U.F.O., The Ambient Society offers passion, trance-inducing listening delight and outstanding musicianship. An exquisite album with intimate moments of heartbreaking delicacy.
"Of the blue blossom" is a track that speaks of the soul. It is an allusion to the "blue flower" of Romantic poetry, a symbol of the divine self. It tells of all that humanity secretly seeks, even sometimes in the depths of addiction. But the message of the song is that this blissful experience we all seek does not lie in the "outside world", but deep within. It is the experience of the soul, of beingness itself."
The Ambient Society is the brainchild of Netherlands composer, musician and producer Mauritz Kop (Stanford University, AIRecht, Ulatek). The Ambient Society's sound pallet can be characterized as imaginative, multi-layered, thematically diverse and sonically rich; poetic music with an otherworldly vibe, like a beautifully modulated meditation on epic melody. Their original style, which often combines narration and storytelling in genres ranging from classical to electronic, has garnered high praise in both numerous publications and websites dedicated to music and art. The magic of their music lies in the complex and challenging sonic vision of Mauritz & friends, which is both inspiring and thought-provoking. Highly recommended for those open to new sound experiences.

http://www.theambientsociety.com/

https://www.everythingtia.com/

https://harvardreview.org/contributor/joachim-zemmour/