HI-LO & Reinier Zonneveld – String Theory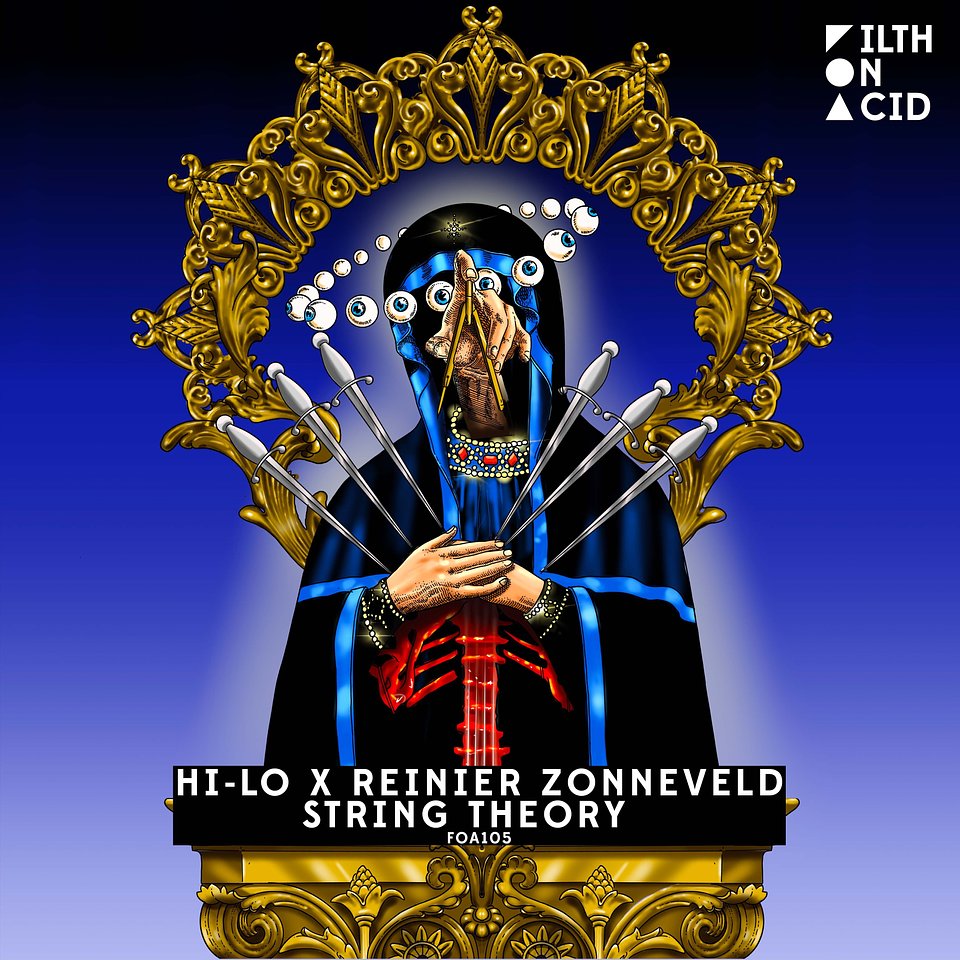 HI-LO and techno giant Reinier Zonneveld continue their collaboration series with 'String Theory'. Out now on Filth on Acid, the two have recreated the string melody most infamous in Alfred Hitchcock's 1960 film 'Psycho'. Bernard Herrmann is the original producer of the soundtrack where it ranked #4 on the American Film Institute's 25 Greatest Film Scores list. Now, this legendary cut is getting a tech-trance remake with some modern elements.

A murky bass pulsates throughout as the kicks roughly hit. The crisp 16th-note hi-hats interweave and clap simultaneously. Listen closely for the rolling arpeggio as its menacing snarls build dark chord progressions. Soon after, the classic string sample eases into view and then quickly removes themselves from the equation as the arpeggios grow with intensity. Cymbals crash and fall like waves to the strings irresistible rhythm. At the breakdown, the strings emerge once more and unleash their glory, as the claps, filters, and reverbs accompany them. You can see the craft in both artists here with this one.
Despite a year of many challenges for the music industry, HI-LO and Reinier have kept quite busy. Reinier sold out 13,000 tickets to his 10-hour Awakenings show during ADE. He also claimed the #1 spot on Alternative DJ Mag Top 100. Meanwhile, HI-LO continues his onslaught of releases on Drumcode and several more on Filth On Acid. Making himself known to the upper echelons of the genre with Nina Kraviz, Will Clarke, Joseph Capriati, Joris Voorn, and more, Heldens continues to stake his claim.

The track is ready for the new festival season and a great Christmas present! Listen to their newest collaboration below.

HI-LO & Reinier Zonneveld – String Theory | Buy/Stream