ICONYC TV Collabs With Netflix on Next Season Featuring Pig&Dan and Other DJs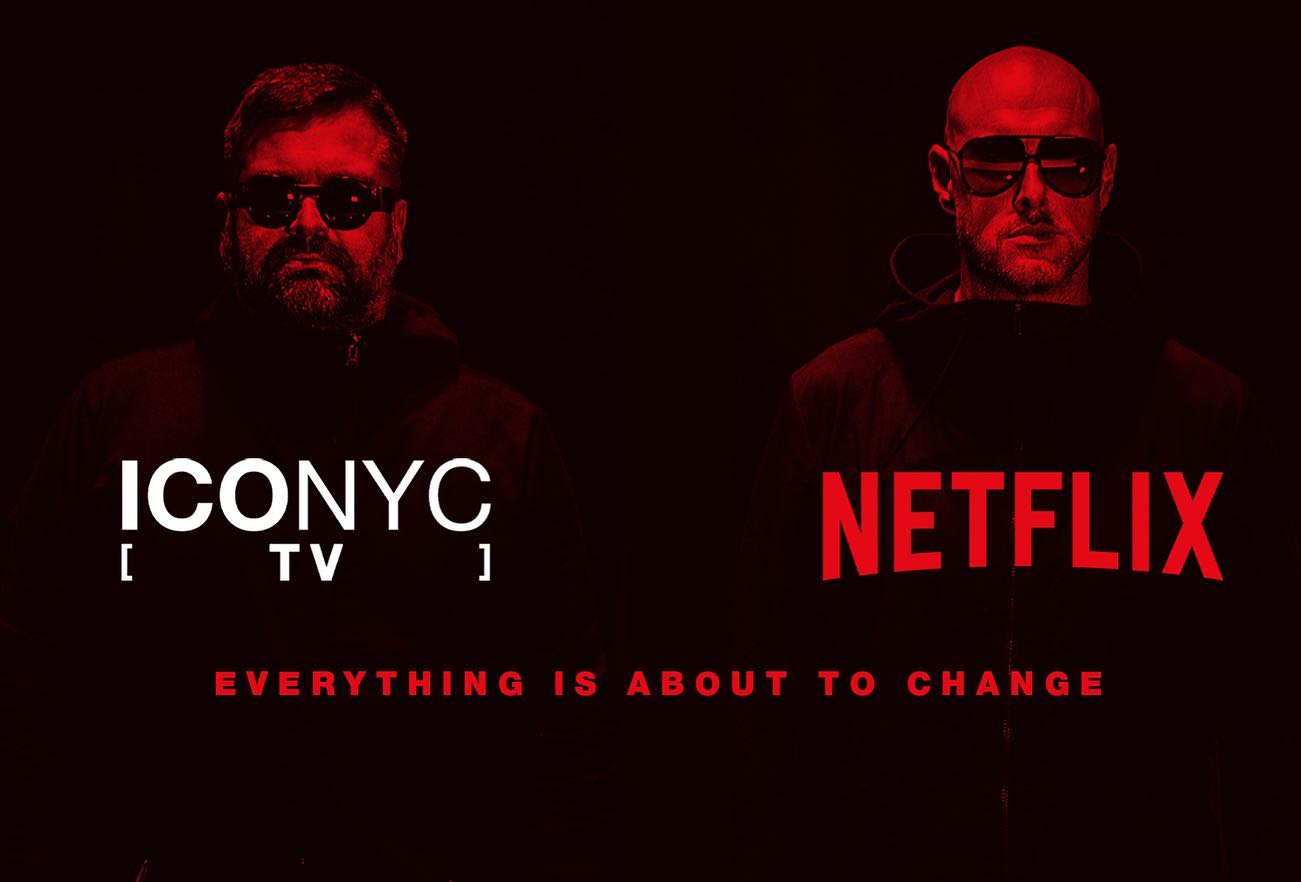 The

electronic music documentary series ICONYC TV is ending 2021 by announcing a collaboration with Netflix for its upcoming season. They have already revealed 10 artists they will spotlight including techno duo Pig&Dan.

"Everything Is About To Change" is the slogan of the new partnership.

"We are proud to announce that the new season of ICONYC TV will continue production in early 2022," ICONYC TV stated. "And it's set for a major reboot as we collaborate with one of the biggest brands in streaming entertainment: Netflix."

The new season will "capture the souls and stories" of artists including Booka Shade, Butch, Dixon, Hito, Jennifer Cardini, LTJ Buken, Luca Bacchetti, Monika Kruse and Patrice Baumel. More will be unveiled soon.

"Fully redeveloped for Netflix, each episode will be set to unique soundtracks and written and framed in a way that's never been done before," ICONYC TV said.
"Every episode will dig deep into the struggles and situations the artists have had to overcome while dedicating their lives to this culture, forever pushing it forward, breaking boundaries and bringing through the next generation of talent."

ICONYC TV
Featured Artists
In a block of Instagram posts earlier this week, ICONYC TV highlighted the flair of each of the artists.

"Pig&Dan are all about the Music, pushing that musical envelope by having a recognizable sound without boundaries, plus are renowned for supplying the crowd with a unique smiley faced experience to remember," ICONYC TV wrote about the duo.

themselves posted promotional art and teased it with, "It's coming…" They called it "a major milestone."

About house and techno DJ Dixon, ICONYC TV also had some flattering words.

"Few artists walk the line between past and future as well as Dixon," they wrote. "Echoed in a flawless aesthetic, his performances feel both safe and unpredictable, with this singular sense of balance seeing his global appeal widen year after year."

ICONYC TV has spent the past two years planning amid the pandemic and lockdowns. Filming will continue "in earnest" next year and they "can't wait to get started."

They thank everyone, especially their official partners.

"We love what we do but couldn't do it without any of you," the company wrote. "Until 2022… That's a wrap!"