Juice WRLD and Young Thug's "Bad Boy" has arrived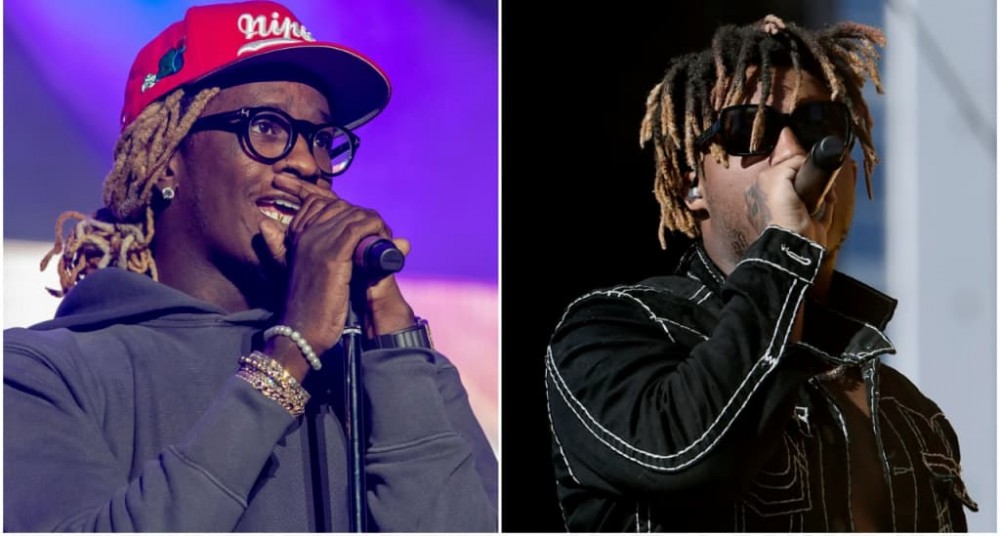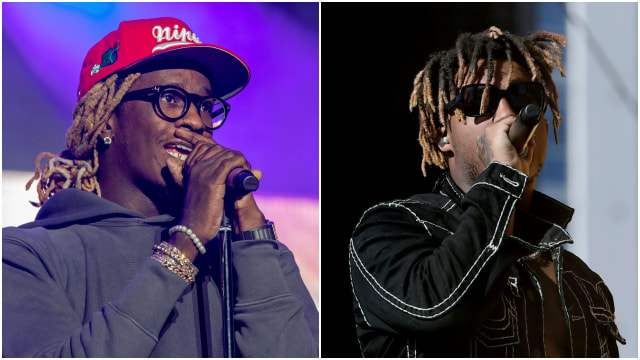 (L) Young Thug. Photo by SUZANNE CORDEIRO/AFP via Getty Images (R) Juice WRLD. Photo by Bryan Steffy/Getty Images





Before Juice WRLD's death of an accidental drug overdose, Young Thug spoke highly of the 21-year-old rapper. "Don't nobody freestyle better than Juice WRLD," Thug said in a 2019 interview, and confirmed that the two were working on a collaborative project the same year. That album hasn't yet materialized, but today sees the official release of the much-sought-after Young Thug/Juice WRLD song "Bad Boy." Stream the music video, directed by Cole Bennett, below.

"Bad Boy" marks the fourth song featuring both Juice WRLD and Young Thug to be officially released, and follows "Mannequin Challenge," "ON GOD," and "Red Bentley" with Future.