Las Vegas' AREA15 To Open New Outdoor Event Space In Summer Of 2021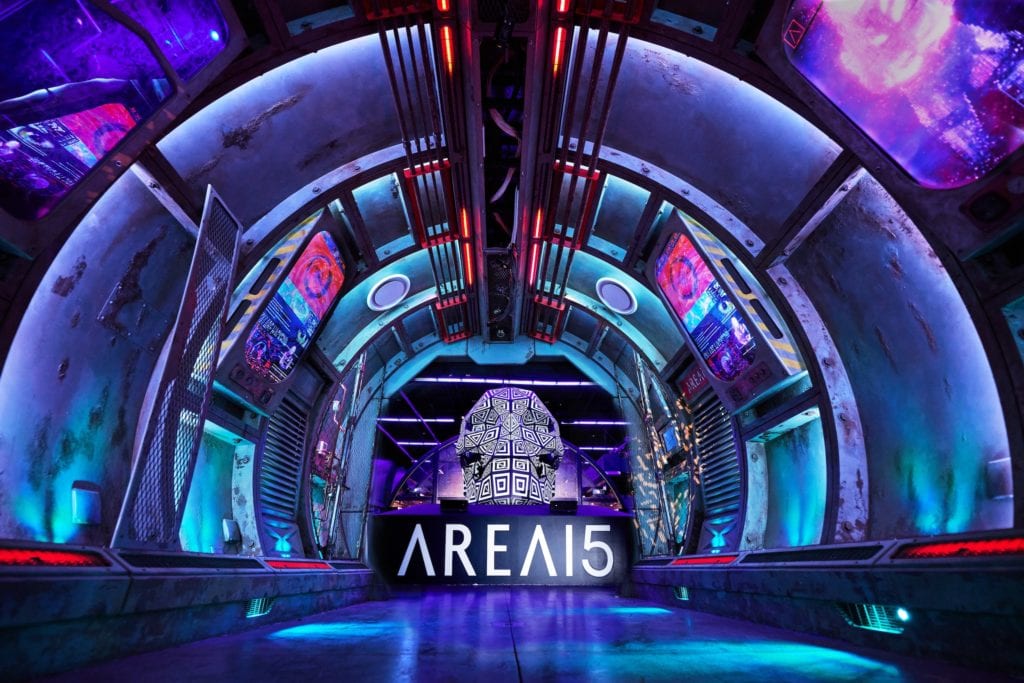 is totally betting on events coming back this summer. This is a given, considering that's a factor that the city is known for. Even if the rest of the country refuses to open up fully, it seems as though Las Vegas is ready to lead the way. I say this, as numerous hotels, clubs, and venues are already preparing to open. It's worth noting that tickets for this year's Las Vegas are still . Now, a new venue is entering the space & making waves. Queue, Las Vegas' Area 15.

If you weren't aware, Area 15, is quite the spectacle. Taken from their official website, they describe themselves as:
'…Las Vegas' newest experiential entertainment district offering live events, immersive activations, monumental art installations, extraordinary design elements, unique retail, bars and eateries, and much more."
After checking out their website, and viewing videos of the space online, I couldn't agree more. It goes without saying, that this is a spot we definitely plan to hit up.
Area 15 Event Space
It now seems as though Area 15 is about to get a bit cooler, as they are set to double as an outdoor venue. The venue, in particular, is set to be named 'The Grounds', and is expected to be ready by Summer of 2021. Just in time for EDCLV, if you ask me. From the looks of things, is set to break the place in with a set on March 13th inside Area 15's 'The Portal'. While technically not 'The Grounds', the portal seems dope! Looking at a photo of the place, it looks epic.
If you're interested in checking out the space out, or already set on attending their events, you're in for a treat. AREA15 is located minutes from the Strip at 3215 S. Rancho Drive, Las Vegas, just off I-15 and Desert Inn Road.

To learn more or to book events, email [email protected] or call (702) 846-1900. The official website can be found, here. Be sure to keep an eye out on their EVENTS page, here. See you there!

[H/T] – NEWS3LV