Live Nation Stops Business in Russia to Condemn its Invasion of Ukraine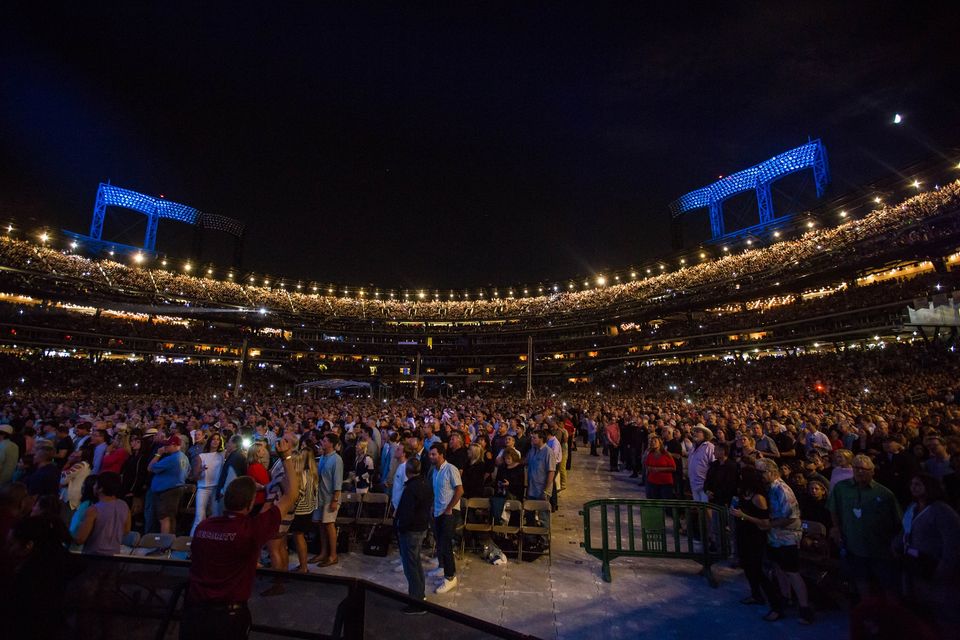 Companies around the world, across industries, are cutting ties with Russia to denounce its senseless war on Ukraine. The music industry is no exception, and concert giant Live Nation has now pulled its plug, too. The California-based company vowed it will no longer promote events in Russia or do business with suppliers in the country.

"Live Nation joins the world in strongly condemning Russia's invasion of Ukraine," the company said in a statement to IQ Magazine.

"We will not promote shows in Russia, and we will not do business with Russia. We're in the process of reviewing our vendors so we can cease work with any and all Russian-based suppliers."

Live Nation opened offices in Moscow in 2010 to expand its operations. It announced its exit from Russia around the same time that  "indefinitely." 
Companies Exiting Russia
The Swedish live streaming company stated it is "deeply shocked and saddened by the unprovoked attack on Ukraine." Spotify has also removed content from Russian state-owned media RT and Sputnik. However, it is keeping its service operational in Russia.

"We think it's critically important to try to keep our service operational in Russia to allow for the global flow of information," a Spotify representative told .

Meanwhile, Universal Music Group, which has a branch in Russia, said it stands with partners "delivering urgent humanitarian aid to Ukraine refugees."

"The situation in Ukraine affects millions of innocent civilians with urgent humanitarian needs – from food and water to shelter and clothing," the company shared on Instagram. "UMG and our employees are proud to support organizations providing assistance to refugees in need."

Venue management company ASM Global, which works with MTS Live Arena and Moscow Convention Center, has also spoken out.

"We fervently support a community's right to freedom," it stated. "Our thoughts are with the people of Ukraine, their families and loved ones all around the globe."

Tech giant Apple has paused sales of all of its products in Russia. The list of big industry players sending a message to Russia keeps growing.