Matt Sweeney and Bonnie 'Prince' Billy share new song "My Blue Suit"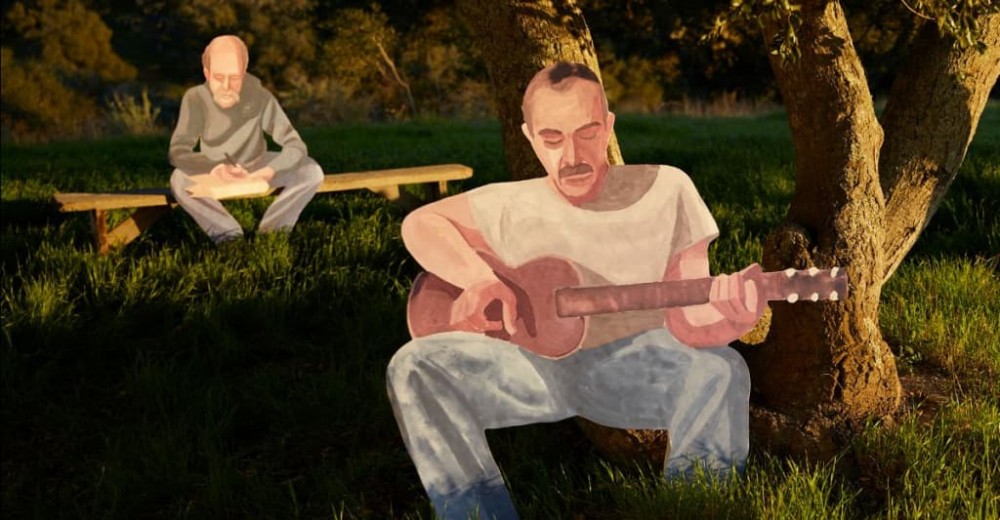 One of the most renowned releases of 2005 was Superwolf, an album by Bonnie 'Prince' Billy and Matt Sweeney. Otherwise known as Will Oldham, Bonnie 'Prince' is a beloved indie-folk musician, and Sweeney has played guitar in bands like Zwan and Chavez. The duo is teaming up once more for another Superwolf album, sensibly titled Superwolves, and it's out April 30. Today, you can enjoy a new song and music video called "My Blue Suit." Driven by a gently plucked acoustic guitar, "Blue Suit" is a love song where the feeling is sparked by the stranger, more indelible moments in a relationship. Check it out above.

Geoff McFetridge, director of the "Blue Suit" video," revealed his techniques behind the clip's inventive animation via a press statement. "I started this video by painting. The work I created, in response to the song, was large scale figures I could use in scenes filmed on camera. All the images in the film are done in camera, there are no digital effects. The graphic sequences were done with paintings wrapped around a garbage can placed on a Techniques 1200 turntable. The tools used to create the effects were knives, glue, paint and tape.