Song You Need: Shaudy Kash and Top$ide are a dynamic duo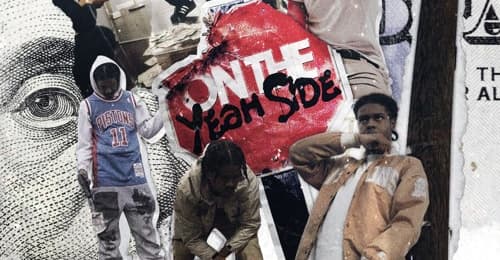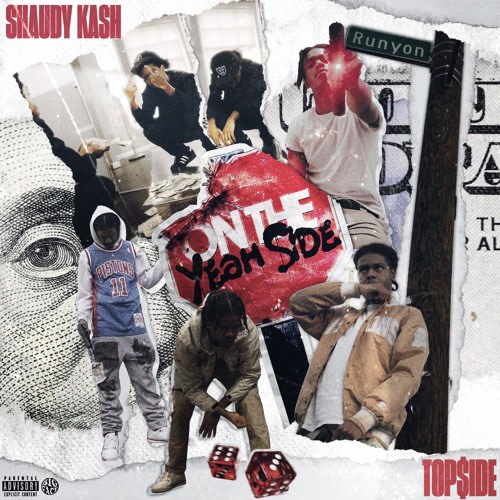 Shaudy Kash and Top$ide's On The Yeah Side.





Cover art by @bigfaceinc

Shaudy Kash is a Detroit rapper who loves (in no specific order) fine women, R&B samples, and good weed. His conversational flow makes every song sound like one of your homies recounting a wild ass week where they ended up messing around with a whole friend group. On the producer end of things, Top$ide has brought a funky edge to the current wave of Detroit street rap with his fusion of KLC-inspired grooves and modern Detroit drum programming. Last month, they dropped "Soul Bleed," a track from their upcoming collab tape On The Yeah Side, that sounds like a smoke-filled jazz club. These days, I try not to get too excited about collab tapes because I end up setting my expectations too high, but the songs they're dropping are so good they have me breaking my own rules.

"Top$ide Freestyle" makes them 2-for-2 from the field, and it's the perfect introduction to their laidback styles. Shaudy's talking shit for two minutes straight with no hook over a slinky bassline that'll leave you making a stank face. "In the meantime, treat my dick like some liq and deepthroat it/She on her first shot, second shot/Hit his ass, hit 'em about seven… or eleven shots/Put 'em to beddy-bye, Fuck Milly, bitch, I make the metal rock/Got your bitch in the bed screaming like she do punk metal rock," he raps with a careless shrug. Someone tell Funk Flex he needs to drop some bombs on this.