The 20 best rock songs right now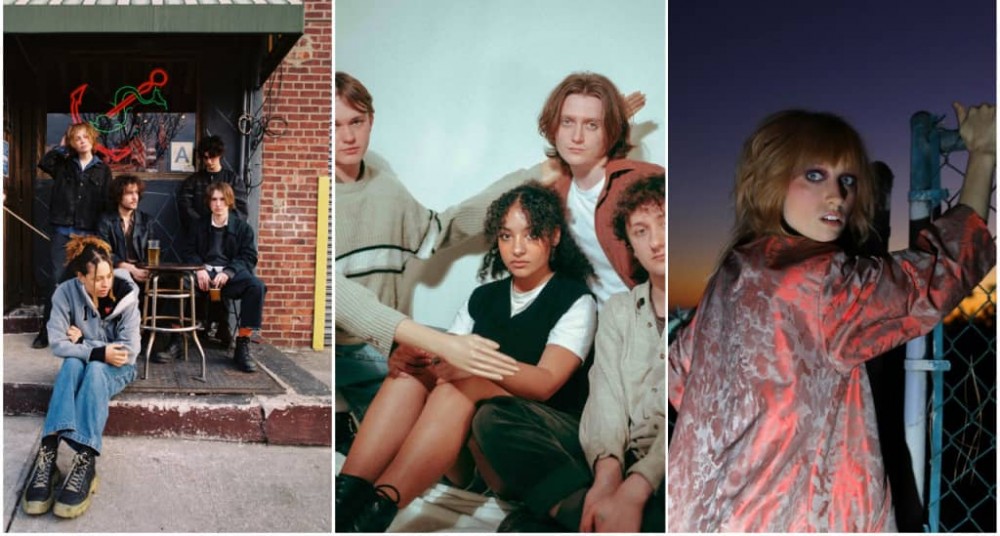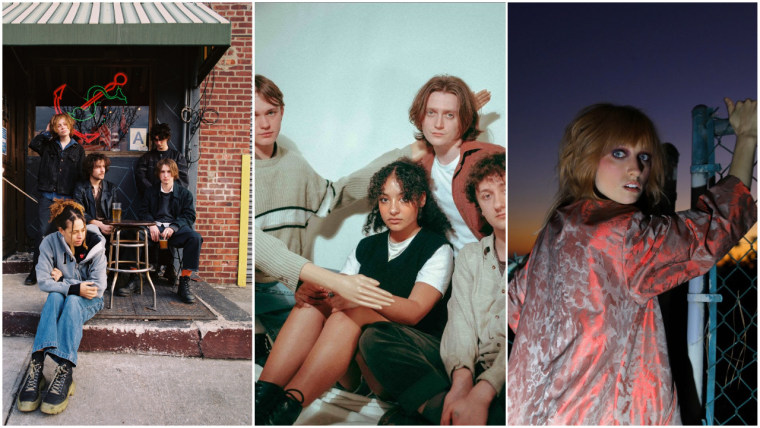 (L-R) Been Stellar, English Teacher, Katie Alice Greer





Naz Kawakami/Tatiana Pozuelo/Kathryn Vetter Miller

This lead single from Joyce Manor's sixth studio album, 40 oz. To Fresno (due for release on June 10), feels like a release of pressure. The feeling of a valve being eased in singer/guitarist Barry Johnson's head as he barks his way through evocative lines like "Big Yellow Shell All Fucked Up And Haunted" is palpable.

NYC rockers Been Stellar take Larry Clark's iconic cult movie as the basis for a scuzzy slacker anthem that opts out of trying to make sense of the world and, instead, embraces the chaos

22-year-old south Londoner Sophie May's debut single finds the singer-songwriter fondly looking back to her time as a teenager in the halcyon days of *checks notes* 2018. Romanticizing the near past may be a curious trend of the social media age but May's strong handle of melody is twinned with a magnetic voice that seemingly gets stronger the higher the register she sings in makes this a winner.

English Teacher's Lily Fontaine has a unique way with words, stitching phrases like "I can hear my thoughts from the other side of the street" into the lining of her band's spiky riffs and off-kilter rhythms. This song is the title track of the Leeds-based band's promising new EP, which arrived earlier this month.

The launch of Katei Alice Greer's solo venture seemingly draws an end to Priests, the mighty D.C. punk band she fronted for a decade. However, if "FITS/My Love Can't Be" is anything to go by, there's plenty to be excited about moving forwards. The song practically gallops, driven by a discomforting rhythm section and Greere's repetition of the phrase "My love can't be asked to dance, no feet in the street unseen by surveillance." Her debut album Barbarism is out June 24.

Cult DIY London band High Vis could be on the verge of a breakout moment with their new album, due later in 2022. New single "Talk For Hours" matches a punk spirit with the swaggering confidence and deep groove of prime Oasis.

Furious hardcore band Rotting Out show sings of evolution on new song "Who Am I," their first release since the critically-acclaimed 2020 album Ronin. The bloody-minded intensity remains but is now accompanied by a melodic streak that illuminates all around it.

Much like their all-caps brothers in HEALTH, Bristol band SCALPING make music that splits the difference between rock in its classic form and a more experimental approach to electronic production. This results in songs like "Remain In Stasis," a highlight of the recently released debut Void. There's a driving energy to the song that guest vocalist Grove uses to push even more momentum into the occasion. The result feels exultant, transcending the club or dingy rock venue and reaching for something higher.

There will come a point where questions need asking about just why every song co-written by Matty Healy has to sound *exactly* like a 1975 song but for now enjoy "Sleep Tight," yet another sticky and heartfelt moment from rising British talent Holly Humberstone.

Bully's Alicia Bognanno joins Alex Edkins of Canadian punk iconoclasts Metz on this rip-roaring taste of his upcoming self-titled solo debut. Bognanno's killer vocal steals this one.

On May 6 Baltimore hardcore band Praise, who feature Turnstile drummer Daniel Fang among their ranks, will release their first album in six years. "All In A Dream" is proof of concept, as if it was needed, that their brand of melodic hardcore remains the best music to punch the air to.

Viagra Boys, the Swedish band loved by everyone but email spam filters, have a new album called Cave World coming out on July 8. Lead single "Ain't No Thief" is a post-punk stomper that puts the gang into sprechgesang.

New York post-punk duo Straw Man Army make short, sharp, and urgent music that feels like the world is on fast-forward. Their second album SOS dropped this month and is well worth your time.

Sorry are currently on tour across North America opening for Sleaford Mods. Get down early enough and catch them performing their new song, written about the ways we all become clichés the moment we feel even the slightest bit alone. Tragic!

Australian band Body Type's debut album Everything Is Dangerous But Nothing's Surprising, out May 20, is a collection of quietly furious songs that stick two fingers up at a society set up to see them fail. "The Charm" is their answer to a sexist music snob, the kind of missive that should leave the rest of the world in no doubt as to their abilities.

Bejsiuk, once of Free Cake for Every Creature, has launched a new solo venture with "Onion Grass" acting as the first taste of her upcoming debut The Woman on the Moon. The song charts the fracturing of a childhood friendship as the realities of adulthood prove too significant a hurdle to leap. The ruptures Bejsiuk sings about are reflected in a song that begins in gentle fashion before slowly dissipating into a series of jagged edges and spiky textures.

Francis of Delirium just dropped a new EP, Funhouse, that leans heavily on shoegaze soundscapes with 20-year-old Jana Bahrich namechecking Slint as a major influence "Mirrors" certainly fits that bill, taking her feelings of chaos and amplifying them to huge new levels.

Miya Folcik's first new music in three years is the sound of her capturing an end of the road moment. "You know that something needs to change, and for the first time, you're willing to try anything," she says in a statement. The road forward may be long, but youre in good hands in Folick's company.

More songs should come with samples of Doja Cat explaining that "tits are necessary." Pity Party understand that fact and that's why they make it onto this month's list.