The 20 best rock songs right now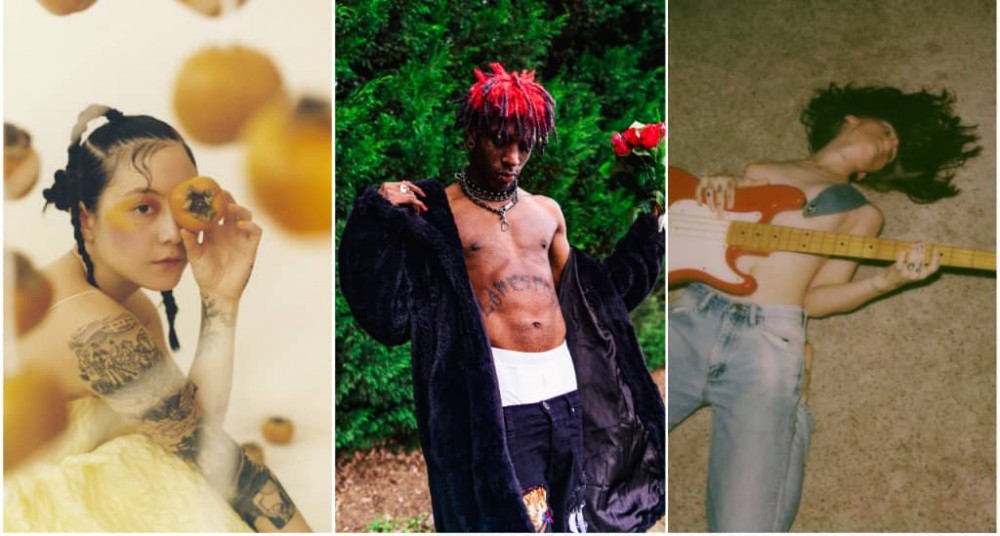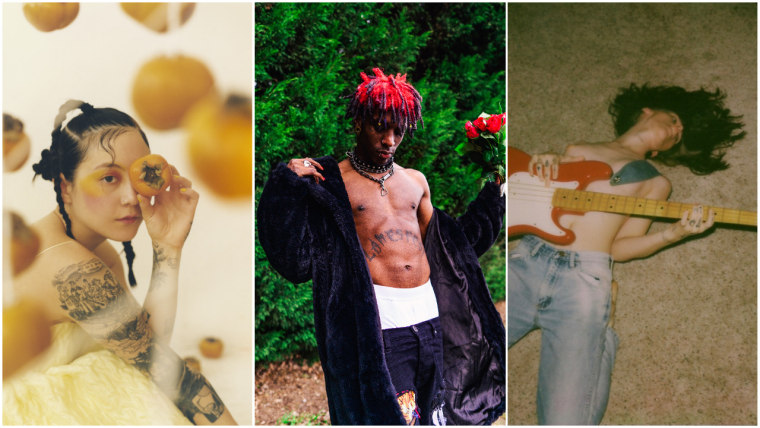 (L-R): Japanese Breakfast, Deijuvhs, Ethel Cain Deijuvhs image by @Sarashots

Every month The FADER brings you the best rock songs in the world (in no particular order).

Marisa Dabice of Mannequin Pussy tells herself she's in charge of her own destiny throughout "Control," her band's impassioned return after a couple of years away. However, things are not as they seem and some form of downfall is awaiting her. This reveal is mirrored in the "Control" video which begins with Missy clutching an axe and ends with a bedroom set alight. The band's new EP Perfect is due on May 21.

Is there a new band in the world having more fun right now than Meet Me @ The Altar? "Hit Like A Girl" is the follow up to last year's "Garden" and the Fuelled By Ramen band shows its pop-punk credentials with a tune all about refusing to cower in the company of others. "Naturally I'm shocking, I don't care who's watching," sings vocalist Edith Johnson, showing us all the way forward.

After establishing herself with a pair of albums from a place of intense grief and mourning, Michelle Zauner is revelling in the joys of pop on new song "Be Sweet." Lit up by Bowie-esque funk guitar and a soaring chorus, "Be Sweet" is the first taste of Jubilee, due June 4 via Dead Oceans.

This is a hardcore song boasting a rare triple whammy of being both an album title track and the name of the band, too. That's right, God's Hate have a song called "God's Hate" and it features on their album, God's Hate. Throw into the mix the fact the band's frontman is a professional wrestler and there is surely nothing more you need to hear in order to press play.

Enumclaw wrestle with survivor's guilt while looking back at the small town lifestyle they moved away from and that others get trapped by. "I don't want to be a loser," vocalist Aramis wails over a wall of lo-fi guitar, echoing a thousand misfits before him. The band's Jimbo Demo EP is out April 30.

A much-loved staple of Lucy Dacus' live sets (remember those?), "Thumbs" is a song that speaks of two familial relationships; one good and the other very bad. Finally available in its recorded form, perhaps the greatest testament to "Thumbs" is that it still retains the same ability to stop you dead in your tracks.

I Became Birds by Florida band Home Is Where is one of the year's most inventive new albums, merging folk, hardcore, and ska into one abrasive package. "Assisted Harakiri" is typical of the band's frantic style, skipping through its runtime and never quite settling on a defined sound but remaining utterly engaging throughout. Fifth wave emo might be a term used only by Bandcamp loyalists but Home Is Where are leading the charge.

Fiddlehead frontman Pat Flynn told Stereogum this month that the band's forthcoming album Between The Richness (due May 21 via Run For Cover Records) was written, at least partly, as a time capsule for his newborn son to discover in later years. Lead single "Million Times" would be a welcome discovery at any point in the past 40 years, merging post-hardcore and post-punk sonics with Flynn's emotive, widescreen songwriting. It hits hard exactly where it needs to while offering open arms at the same time.

Ethel Cain writes about fleeting teenage relationships with older guys with bad tendencies in equally dreamy and dark tones. The result is a nuanced and grungy love song written from the rearview mirror of adulthood. Cain's debut EP Inbred is out April 23.

Deijuvhs has spent the past few years hosting DIY raves in London under his Lamesfest banner but now he's taking his creative ventures overground with gleefully anarchic results. "Freakazoid" is an ode to misfits everywhere, with post-punk riffs sparking flames against Deiju's spirited vocals and rager presence.

What would do differently if you could rewind a year and make the most of the months when "pandemic" was a word reserved for sci-fi movies? That's the premise of new Beabadoobee song "Last Day On Earth." Produced by Bea's label bosses in The 1975, this jangly indie-pop banger distills the essence of such carefree times perfectly.

London duo Sorry released its excellent debut 925 the same month the world began locking down last year and, understandably, it flew pretty far under the radar. That album is still 100% worth investing your time in, as too are the two new tracks Sorry released this month. The frantic and scratchy "Cigarette Packet" is the stand out of the pair, imagining a world where Aphex Twin turned his hand to scuzzy indie band dynamics.

Spill Tab, aka LA-based bedroom pop artist Claire Chicha, glitches out on her fantastic new single. "PISTOLWHIP" begins in muted fashion before exploding into life halfway through. Chicha rhymes "lead in your gut" with putting "bleach in the cut" as a cacophony of distorted guitars explode around her, like fireworks on a dark night.

Released as part of a split 7" with Bay Area hardcore band Sunami, "Bolt Swallower" finds metalcore beats Gulch in a typically ferocious mood. Not for the faint of heart, this is music to walk through walls to.

Released to celebrate the one year anniversary of the band's 2020 album Printer's Devil, "Go Outside" finds Ratboys pivoting to a country sound and in a romantic mood. "I wanna love you 'til the end," Julia Steiner sings, surrounded by pedal steel guitars. "I wanna float off with the angels and pick a fight and win."

Inspired, in part, by the late, great David Berman, MJ Lenderman crafts heavy-lidded lo-fi indie rock armed with just an acoustic guitar. "Gentleman's Jack" is a melancholic wonder, raw and open for all to see.

U.K. metal band As Everything Unfolds absolutely tear through "On The Inside." The Paramore influence is clear on Charlie Rolfe's anthemic vocals while her bandmates rage around her as if their lives depend on it. Open up the pit to this one.

Recording under the name Harmony Woods, Sofia Verbilla makes blistering and intimate indie rock. This month she dropped her third album Graceful Rage, recorded with Bartees Strange. "God's Gift To Women," a scornful kiss-off to a man she compares to "a walking fucking copy of Infinite Jest, is a great entry point to the record.

Philly hardcore band Soul Glo keep the ball rolling with a new EP arriving this month. "Rolling Loud, Hear My Cry" is a filthy highlight, catching Soul Glo sounding absolutely disgusted at the world and unafraid to name names.

It can sometimes be hard to establish whether Black Midi's oddball schtick is just that, a performative front, or a genuine strain of uniqueness. Wherever you fall on the scale, "John L" is unlike anything else released this, or indeed any, month.