The 20 best rock songs right now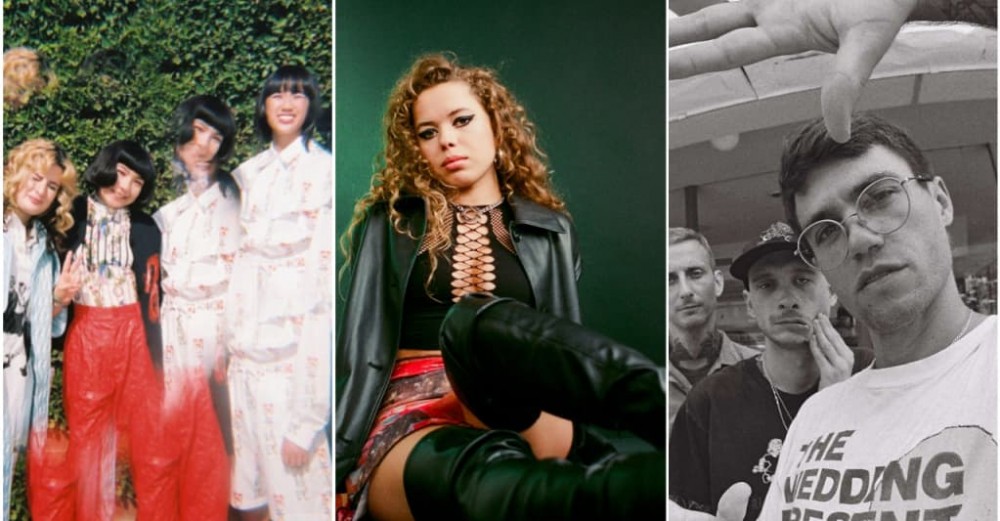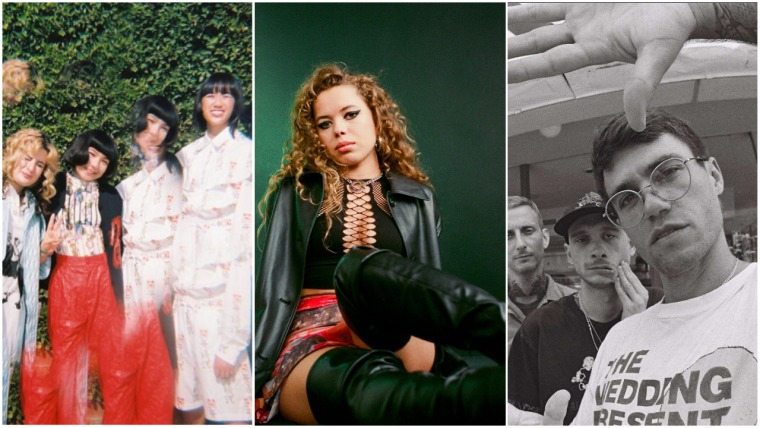 The Linda Lindas, Nilufer Yanya, Drug Church Sandy Kim/Molly Daniel/Ryan Scott Graham

Every month The FADER brings you the best rock songs in the world (in no particular order).

Maybe life would be better if more punk bands wrote hook-filled songs about their cats.

Consider this page a Wet Leg fan account. The U.K. duo's debut album, out April 8 next year, can't come soon enough.

Sadness is a one man project from Damián Ojeda, an incredibly prolific death metal artist out with countless alternate monikers and side projects. Focus on "Bigbury April Twilight" for now. It's the opener on Sadness' latest project April Sunset and clocks in at over 15 minutes long. In all honesty, there's enough ideas within that quarter of an hour to last far longer. There's a cult following growing around Ojeda. Now's your chance to get in on the ground floor.

The Phoebe Bridgers holidays song is a festive tradition at this point, and her cover of Tom Waits' "Day After Tomorrow" doesn't disappoint. Her take on the 2004 anti-war song is brittle and a little weepy, the perfect accompaniment to the end of year season.

Writing a song about how there's too much news going on might not seem revolutionary in 2021 but Drug Church frontman Patrick Kindlon takes it to an admirable level on "Million Miles Of Fun," promising to "lift the spoon to socket and dig my eyes out" as yet another bleak headline pops up on his timeline. You can't knock the commitment.

Big Thief's new album Dragon New Warm Mountain I Believe In You, out Feb 11 via 4AD, already feels like a lock for the Best Of 2022 lists. "Time Escaping" mixes some janky instrumentation with Adrianne Lenker's typically majestic vocals and songwriting chops.

"The Only Heartbreaker" was co-written by Semisonic's Dan Wilson, who has previously worked with Adele and Taylor Swift. That's an interesting bit of trivia but this song is all Mitski, from its self-lacerating lyrics down to its slyly epic arrangement. Her new album Laurel Hell drops February 4.

Australian indie rockers Camp Cope returned with their first song in almost four years this month. "Blue" is an instantly familiar ode to when you get caught in your feelings and send one too many texts to someone close to you. It's hard not to love a song with plainly heartbreaking lyrics like: "Sat in my car til the song stopped playing, see I'm blue with or without you baby."

Montreal band Ought called time on things in November but offered instant relief via new band Cola. Led by Tim Darcy alongside Ben Stidworthy and U.S. Girls drummer Evan Cartwright, Cola popped things off with "Blank Curtain," a creeping and hypnotic post-punk track.

Londoner Yanya might just be one of the most interesting guitarists operating right now, her songs are technically impressive but never bypass the instant pleasures a good riff can bring. "Stabilise," the first single from new album PAINLESS (March 4, 2022), is a dizzying experience built for repeat listens.

Pup continue to get heavier and heavier with each passing year while painting a vivid picture with their lyrics. "And in the church basement, With my anarchist leanings, I'm only there to see you" is a great line.

Rolo Tomassi's tenacity is not to be overlooked. Not many independent bands from the world of heavy music make it into a third decade, even fewer do so sounding as furious and urgent as the U.K. band do on "Drip." Brace yourself for new album Where Myth Becomes Memory, coming February 4.

The new Code Orange song has divided hardcore fans this month, with some hating "Out For Blood" and others merely disliking it. Sure, it's filled with crunchy nu-metal riffs and wailing solos normally reserved for WWE ring walks, but Code Orange are reliably unpredictable and this feels like some smart trolling.

"All Being Fine" is a calming yet creepy indie rock ballad from this Liverpool-based duo. Get excited for their debut album 'm Not Sorry, I Was Just Being Me, out Feb 25.

Quinton Brock claims he's "changing rock music forever." There's a lot that needs changing so his mission is a big one but the catchy and sweet "Touch" is a great place to start.

Wallice announced her arrival on The 1975's Dirty Hit label this month with new song "Wisdom Tooth." Like many things that precede dental surgery, the song is sugary, a little hyper, and highly addictive.

Oli Appleyard is the highly ambitious leader of U.K. emo revivalists Static Dress. He talks a big game, telling interviewers of his plans to effectively reinvent the notion of what a rock band is and can be. "Sober exit(s)" is proof of concept for the band, a high stakes anthem and highlight from their new project Prologue.

New Yorkers Momma mix sludgy '90s guitars with the intoxicating feeling of young love on new song "Medicine." The band recently signed with Polyvinyl ahead of their new album, the follow-up to 2020's Two Of Me.

Hardcore band Anxious will release new album Little Green House in 2022 and "Growing Up Song" showcases everything the band do well: combining poppy songwriting with a sense of anger and energy that makes everything buzz just a little. Getting older is never easy but Anxious make the path feel a little clearer.

When most people get mad online they fire off an ill-advised subtweet or vent to a friend who understands half of what they're going on about. Slipknot take their rage at the idea "Everything Is God Online" and pummel it into the ground via this absolute monster tune.