VYCE BLOOM & ZAMA Team Up To Bring US The Energetic, WE ARE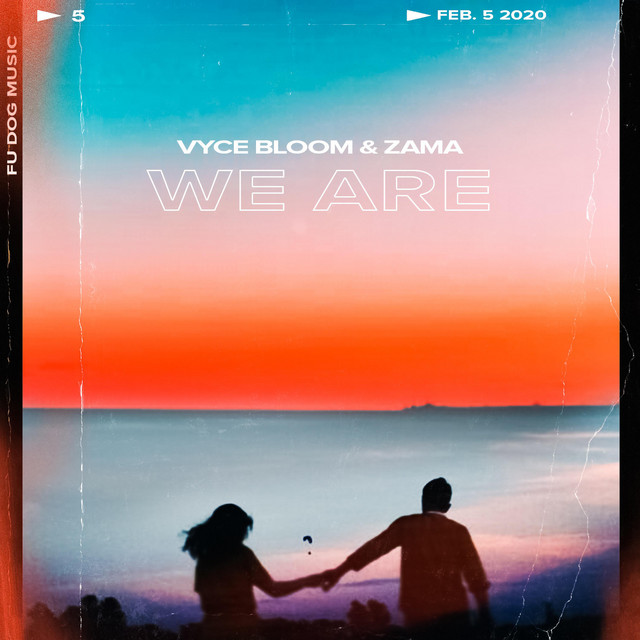 It's not often that I hear a track that urges me to play on repeat, but today is one of those days. The track in question is titled 'WE ARE'. a joint collaboration between the Los Angeles-based DJ/producer VYCE BLOOM and Boston-hailing vocalist ZAMA. In the past, we've seen VYCE BLOOM flex his production chops on tracks like 'Shine' and 'No Feelings'.

In the process, he's shown us both his prowess for hip-hop production, as well as that of indie and pop. Today, we bring you his new track 'WE ARE', a fusion hybrid of both future bass and pop.
WE ARE
When asked about 'WE ARE', VYCE BLOOM described the track as being 'Uplifting, cinematic, [and] electronic'. He continues on by explaining that 'My goal was to give my original sound an indie feel, and I think we did just that. ZAMA's work speaks for itself and together we created a song that embodies letting go and living in the moment'.

ZAMA also shared:
'I think this song is special because it comes from an honest place. It's an anthem about the power that comes with being young, living unapologetically in the moment even if some people don't get us, and knowing that we still have time to figure out who we are and what we want from life. The goal for this song was to balance good vibes with a strong message, and I think we did that.'
After giving the track a few listens, we can't help but agree with both of them. With a runtime of only 4:11, you might catch yourself listening to this one a few times over. That said, I recommend giving the tune a listen. If you're into artists like Flume or Louis The Child, I think you'll dig this one.

'WE ARE' by VYCE BLOOM & ZAMA is out now on Fudog Records, and can be streamed below. Enjoy.