10 songs you need in your life this week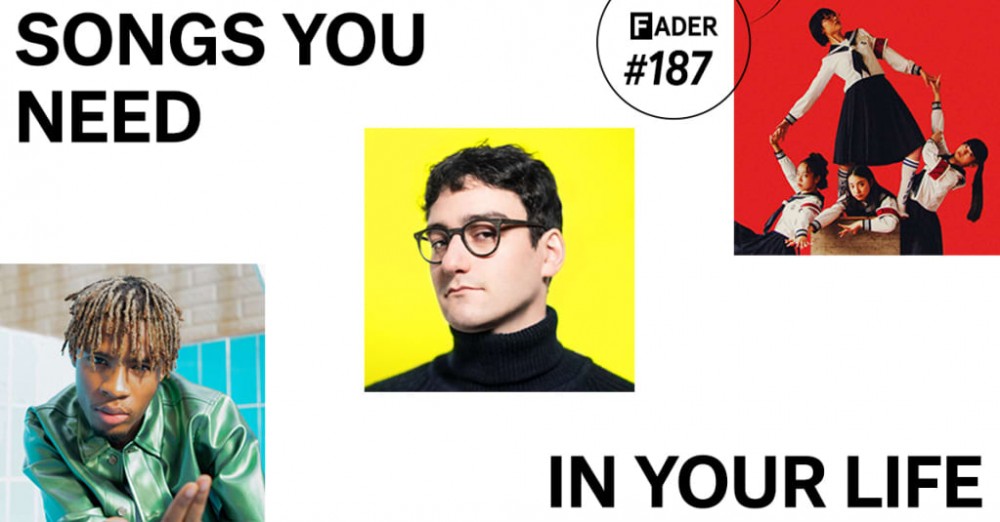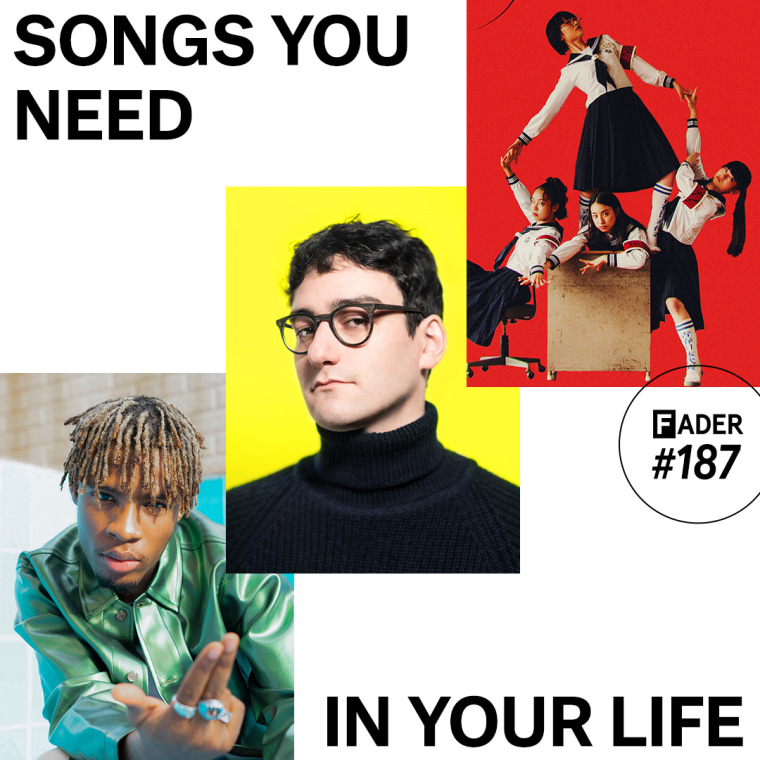 Pictured L-R: Joeboy, Danny L Harle (Vasso Vu), Atarashii Gakko!


Each week, The FADER staff rounds up the songs we can't get enough of. Here they are, in no particular order.

Subscribe to Songs You Need In Your Life on Spotify.

Recorded in the hours after the arrival of his newborn nephew, the Oakland native distills that feeling of glistening adoration into a trim two minutes in the first single off the deluxe reissue of his 2020 debut project, Try Again.

For his debut solo album, Danny L Harle is opening a club: a virtual one, obviously, but a fully-fledged, four-walled headspace all the same. His first single under the alias DJ Danny has him leaning into his Harle-iest tendencies, hauling in synths strong enough to send ripples across your face, no matter the volume.

Shiesty Season is imminent, and this time around, the Memphis heatmaker and Guwop signee sounds deadset on grabbing the competition by the horns. Heed his warnings or suffer the consequences, it's your call.

No two pummeling blips of Christopher Taylor's latest (off his forthcoming EP, Year of the Orc) sound alike, which should speak to the Philadelphia experimentalist's uncanny ability to amalgamate. Paired with its video, in which Taylor returns to one of his childhood homes, it presents a sliced diced and reconstituted origin story of sorts.

Playing it cool just comes effortlessly to Deb Never, even when she's pleading. "Someone Else" sounds like Valentines Day on lockdown — staring out the window to skies painted red, begging for stars to stay crossed. Producer Jam City escalates the feelings to tumultuous heights, on the heels of his excellent new record Pillowland.

It takes a certain nerve to channel Liz Fraser in any capacity, but as demonstrated on her cover of Massive Attack's "Teardrop" (initially debuted at Jack Antonoff's Ally Coalition show) Hayley WIlliams' vocals are more than flexuous enough to step up to the task, stretching the trip hop anthem into something that wouldn't sound out of place on Petals For Armor.

Big shoutout to the Australians, who have almost entirely wiped coronavirus off their island and are fully back at the function, sans fear of deadly contagion. While most of us remain unable to fathom what that's like, the jubilant new single from Melbourne's Cool Sounds does an apt job of conveying what I would personally want my first slaphappy night back at the pub to feel like.

As we await the release of his long-promised debut album Somewhere Between Beauty and Magic, Lagos's own Joeboy dropped a new video for "Lonely" this week, staking his claim for one of the most expertly-finessed booty calls of the year thus far with an irresistible hook that keeps you coming back for more and more.

On their feisty first offering as 88rising signees, self-proclaimed Tokyo thrashers ATARASHII GAKKO! lob an arsenal of idiosyncratic one-liners at their existential frustration, manifesting in something truly zany and wonderful. Whatever they're doing next, we're listening.

Chicago four-piece Beach Bunny's new EP Blame Game dropped at the tail-end of last week, unleashing such gems as "Good Girls Don't Get Used" and this one, on which Lili Trufilio's voice gives the impression that it could cut through steel, or at the very least, the egos of men that constantly skirt accountability.