10 songs you need in your life this week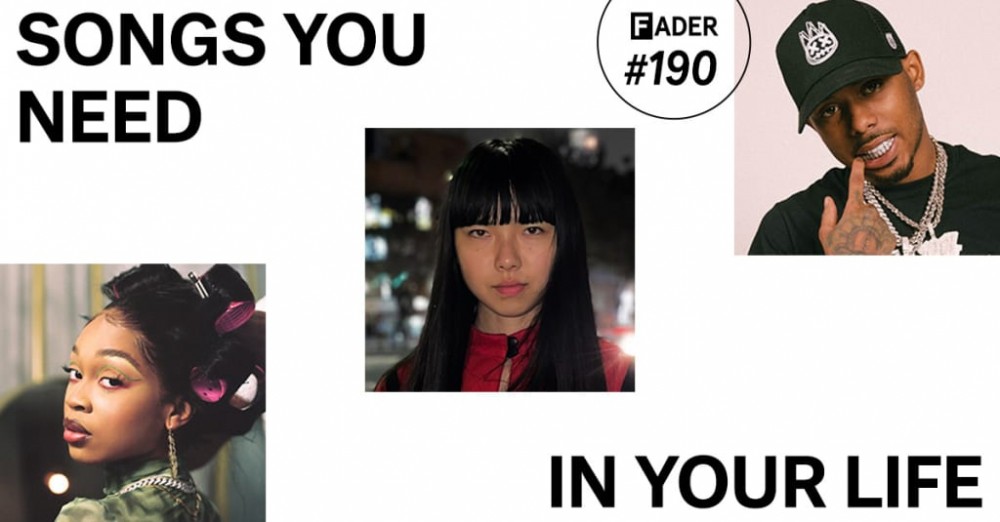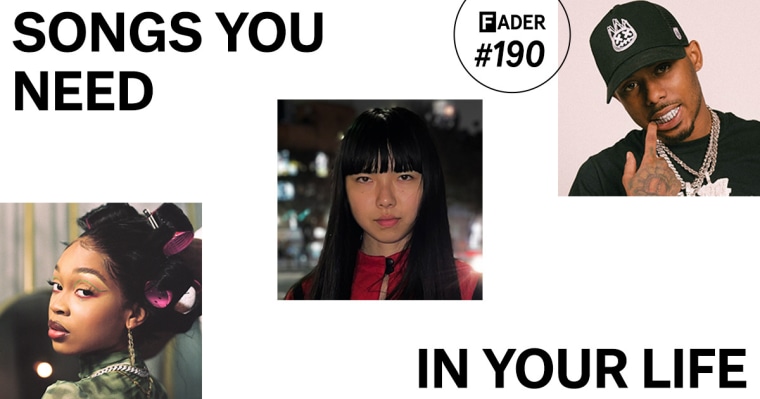 Each week, The FADER staff rounds up the songs we can't get enough of. Here they are, in no particular order.


A standout track from Shiesty's excellent debut mixtape Shiesty Season has a distinctly retro, faded pastel glow, sounding like the Memphis rapper is part of the soundtrack for an episode of Lifestyles of the Rich & Famous. The Shiesty Show, however, features footage of designer bags stuffed with cash and an armory fit for a militia.

The only worse feeling than getting a phone call is getting a phone call from your ex. Ebhoni is here to remind you of the virtues of call blocking with "X-Ting," a flowing dancehall pop where past regret only makes the current bliss go down smoother.

The title track from the 20-year-old Tokyo songwriter's debut album is the perfect entryway to her colorful DIY pop world.

This year, Faiyaz has secured one of the most coveted features in rap — Tyler, The Creator — on the recent single "Gravity," but his new song "Circles" is far more exciting. That's thanks to the psychedelic, screwed-down atmosphere, as well as the interpolation of "Hard To Realize" from dream-pop band Purr. The song isn't on streaming services yet, but Faiyaz has made it available for a free download along with two other songs.

No other song gave us a rally this week quite like this new one from Popcaan. Shouting out greats across the disciplines of sports, fine arts, and more, a perfectly autotuned Popcaan hits the right notes as he teases motivation from the listener.

Not purists by any means, Dry Cleaning infuse post-punk with psychedelia on their new single "Strong Feelings." The track is tied together by lead vocalist Florence Cleopatra Shaw — her lyrics are a quiet tempest of passing thoughts that are pointless and profound, often at the same time.

It's impossible for me not to think of the internet acronym "tfw" when listening to this song, but in a way, it brings me closer to Chadwick's punishing depiction of a soul in decay. I need to spend less time online.

It's a good week for moody English rock bands embracing disparate modes of expression in sound, word, and form. "Opus," the closing track on the debut album from Black Country, New Road, is a pressure cooker of post-rock, post-punk, and klezmer, a musical folk tradition of the Ashkenazi Jews.

Leon Michels offers a carnival of dusty soul and funk tropes fit for a parade through Narnia, or at the very least, a boom-bap producer searching for the next classic sample.

For years, the darker corners of SoundCloud's rap community have owed a significant debt to SpaceGhostPurrp. Axxturel is another hellspawn of the Florida rapper's sound, the demonic bass-boosted seance known as phonk (itself a product of Memphis artists like Three 6 Mafia). "dying in xxtyle" invokes more than just the past, and dives claws first into an atmosphere most rappers are content only to graze.