10 songs you need in your life this week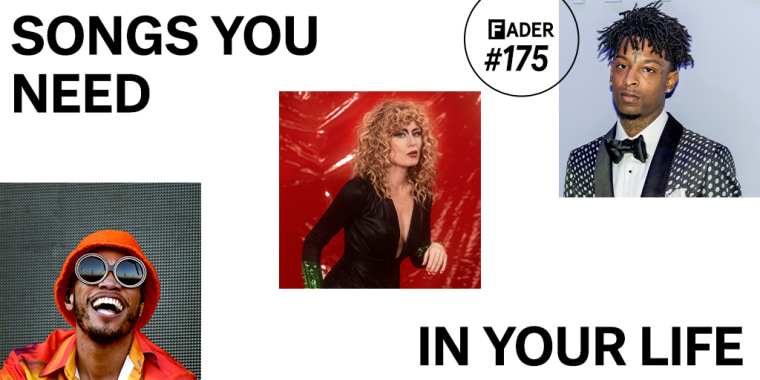 (L) photo by Emma McIntyre/Getty Images for Coachella (M) by Adrian Samson (R) by Roy Rochlin/Getty Images





Each week, The FADER staff rounds up the songs we can't get enough of. Here they are, in no particular order.

"Said N Done" is a photo negative of Savage Mode II opener "Runnin" (another album highlight). Both are built around a pitched-up soul sample, but on "Said" Savage puts his understated (and underrated) softer side at the forefront around the flexing and threats.

"I want somebody who don't like nobody / I want somebody who don't like to party." Who says homebody anthems can't be hard as fuck?

Róisín Murphy's new album Róisín Machine puts more famous house-steeped electro-pop acts to shame. Album opener "Simulation" is a balmy track that would fit nicely in any discerning DJ's white label set. She didn't have to go this hard.

A gruesome, classic storytelling rap from a master and one of his heirs apparent.

The funk is heavy and joyful in Paak's new single, produced by Timbaland. A sense of humor runs through the track, from the cartoony vocals to Paak's cheeky allusion to boring interview questions. We could all use a smile.

New York singer-songwriter Bartees Strange has turned in one of the few genuinely essential albums of the year in Live Forever, one that is its own bold reimagination of indie rock. Seriously, he deserves Mac DeMarco-level popularity, so listen to "Ghostly," then cop the album.

The death of Eddie Van Halen this week has me feeling a deeper-than-usual appreciation of a good shred of the guitar. Touareg musician Mdou Moctar offers licks upon licks on his new song "Chismiten," a slightly psychedelic track streaked with summer hues.

Helena Deland is here to make all your dream pop fantasies come true.

Electronic producer Ryan Hemsworth debuted a new project this week. Quarter Life Crisis is a series of collaborations with different artists, and Frances Quinlan is the vocalist behind the first track. "Postcard From Spain" falls somewhere between Imogen Heap and Death Cab For Cutie without sounding at all precious or derivative. If you're putting together a soundtrack for a quirky indie romance film, take note!