10 songs you need in your life this week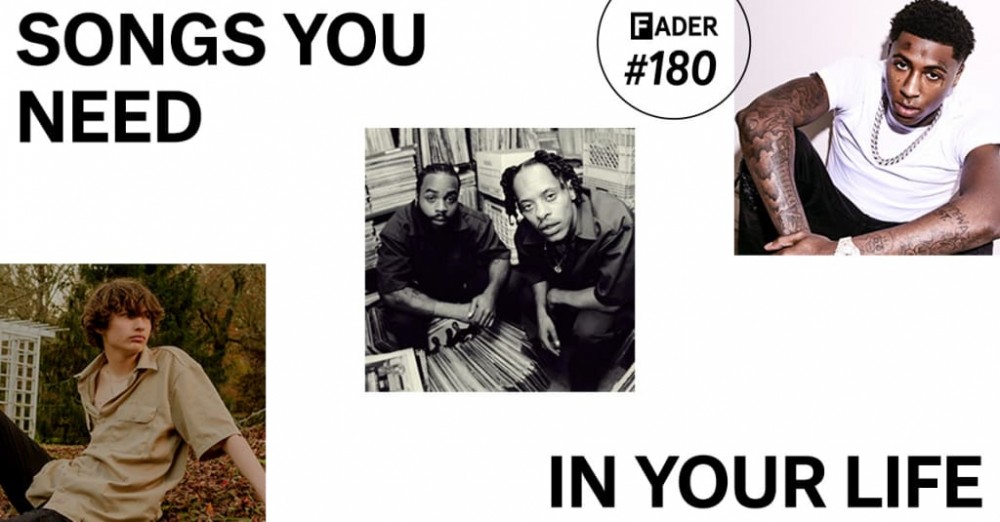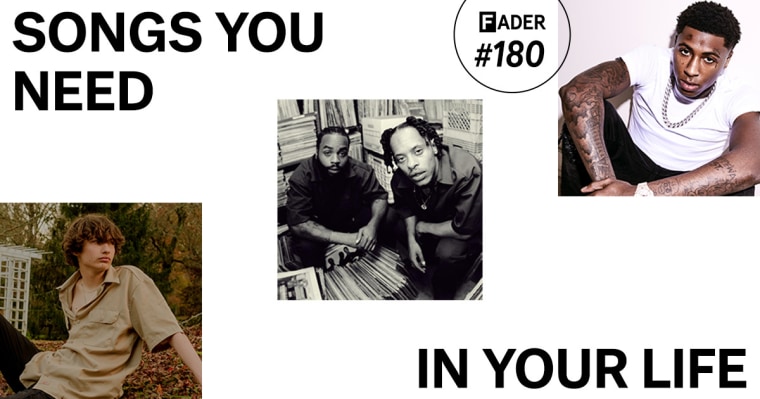 One of the most compelling artists to emerge from the world of hyperpop dips his toes into the traditional music industry with "eyesore," his first release on a major label. While more polished than his SoundCloud singles, "eyesore" retains its creator's prodigious pop songwriting talents. That lead guitar line will give you The Cure flashbacks in the best way.

Dreamy, Dilla-indebted sample flips and a devilishly wry vibe permeate across FlySiifu's, Pink Siifu and Fly Anakin's collaborative LP. "Clean" is the album's second of two collaborations with avant-soul artist Liv.e, and it offers hard-worn wisdom delivered with effortless cool.

"Covered in gunpowder, still too clean." "Murder have me bleak, bitch, be deceased." "I'm leavin' demons all in her head, tryna make sure she think different." Bars of pure, heartbreaking poetry are sprinkled like gold leaf over this track from YoungBoy's surprise mixtape.

Speaking of artists charting new directions for the future of pop music: Jam City returned last week with a new album called Pillowland. It's a psychedelic romp that hops giddily across soaring emotional highs and crushing lows; "Sweetjoy" is Eddie Van Halen meets Jai Paul infused with the ecstasy of pure love.

Salieu draws a line in the blood-curdled sand in this vicious cut from his excellent debut mixtape Send Them To Coventry.

Deluxe editions on recently released projects are, more often than not, attempts to boost a project's chart standing with passable leftovers. This isn't the case with a Lil Uzi Vert deluxe, and "Heart In Pieces" from Pluto x Baby Pluto's expanded edition outdoes a lot of the songs on the original release. Producer Brandon Finessin creates a gentle twinkling rave-trap beat, and it prompts both Future and Uzi to tap the heartbroken flexing they both do so well.

Anamanaguchi continues to look beyond the borders of chiptune with a little help from Jaime Brooks of Default Genders, another artist who grows blossoms from pixellated soil.

This glowing and groovy cut from Davido's A Better Time makes 2020's lost summer hit a little bit harder. With an intoxicating and unrelenting sense of triumph, "The Best" is a conquering force of Afrobeat-pop.

A good posse cut has its own unique mystique in the arena of hip-hop; there's an authenticity to be found, and not in the traditionalist sense (this classic XXL Freshman cypher still goes), but rather in the witnessing of a group of people who are united around an art form they love and expressing their talents in the moment. When the track unites artists like the ones on "Pravda," it's a sure win.

"Tchop" is apparently the French slang equivalent of "whip" or "ride." And if you have a license, you'll want your car's stereo to stay blasting the French artist's reggaeton-influenced banger.