1,300 People Went Clubbing in Amsterdam to Examine Covid-19 Risks in Reopening Nightlife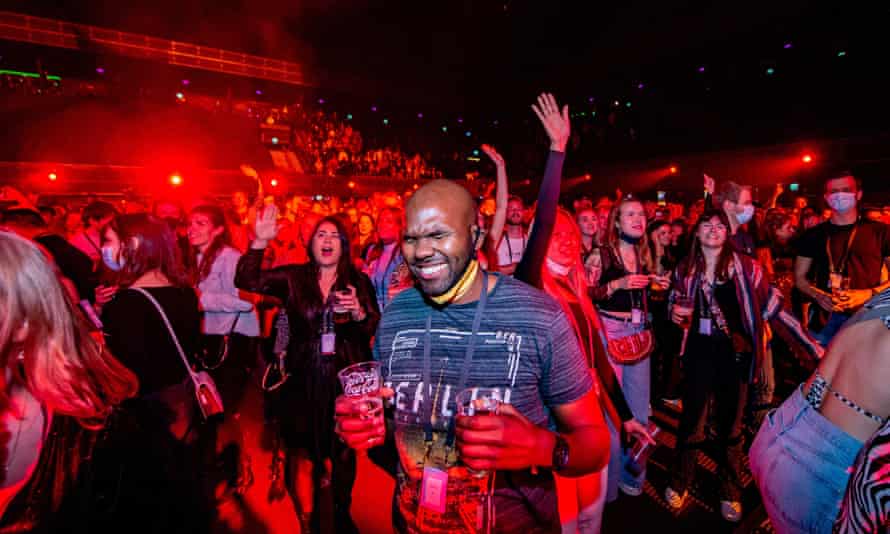 In a time where any sort of gathering is still frowned upon, 1,300 people in Amsterdam had the chance to attend a dance event at the Ziggo Dome. The purpose? To have fun, of course – but also to examine the risks of reopening venues ahead of lockdown restrictions easing.
Tickets for the event were €15. With up to 100,000 people applying, they sold out within 20 minutes. The only condition was to provide a negative Covid-19 test administered within 48 hours of the event, and to take another five days afterwards. 12 ticket holders had tested positive prior to the event, and consequently were not granted entry.
Inside the Ziggo Dome
This is how the experiment went. Attendees were split into five groups of 250 people, and one of 50 people, each with a set of rules to follow. Some wore masks at all times, others only while moving. Some were given fluorescent drinks to identify amount of saliva spread from singing and/or screaming along to the music. All the data collected will be used by government advisers to determine the critical steps to safely reintroducing the nightlife.

Sam Feldt, who played at the event alongside Lady Bee and Sunnery James & Ryan Marciano, was optimistic. "I see light at the end of the tunnel again. We have now been in it for about a year together and with the vaccinations, the testing possibilities and these kind of test events, I think there are a lot of signs that we will hopefully see some more parties in the summer."
We hope this can lead to a tailor-made reopening of venues. Measures are now generic, allowing for instance a maximum of 100 guests at any event if coronavirus infections drop to a certain level. We hope for more specific measures, such as allowing the Ziggo Dome to open at half its capacity.

Tim Boersma, Fieldlab