Alesso & Marshmello – Chasing Stars ft. James Bay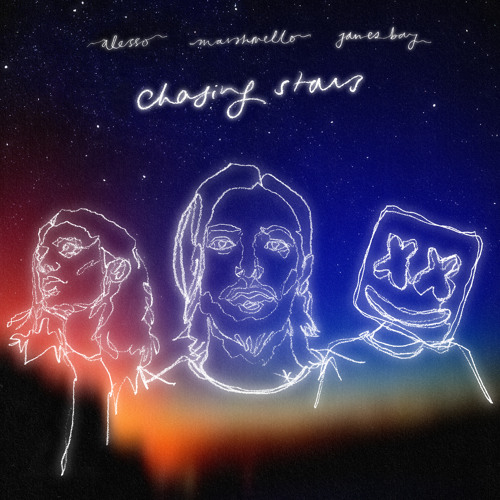 Alesso, Marshmello, and James Bay teamed up for the anticipated pop collab 'Chasing Stars'. It's what we speculated it to be. This pop track is ready for the radio with each artist implementing their essence into the sound. Bay's vocals lead the piece along with a beautiful piano melody. Similar to the vibes of 'Happier', these heartfelt words will ignite that same emotion in you. We see its release on Astralwerks and Joytime Collective.

The chorus break downs with immaculate guitar strumming patterns. When it drops, you hear the signature Marshmello synths, and then the soft atmosphere comes back in. Check out their official music video below. Let this song flood the memories of old back in you. The video displays James sitting, surrounded by a bunch of retro televisions while strumming his guitar and singing this anthem. Singing his heart out, we see shots of his once upon a time love. I'm sure we have all that this at least once in our lives. Leave it to the trio to create a new summery pop psalm to drive down memory lane to.
We first heard about this new collaboration on . It caused quite a stir when the EDM community took to guessing what it would turn out to be. The Swedish house star and everyone's favorite hyped masked beast worked with their chosen vocalist for a single that fans can be proud of. Since Alesso already teased it last week, now we finally get the finished product.

What do you think? A great addition to the repertoire or just what we expected? You can listen to the trio's track below.

Alesso & Marshmello – Chasing Stars ft. James Bay | Buy/Stream