Armin Van Buuren Impresses With Club Mix Of His New Single 'Weight Of The World'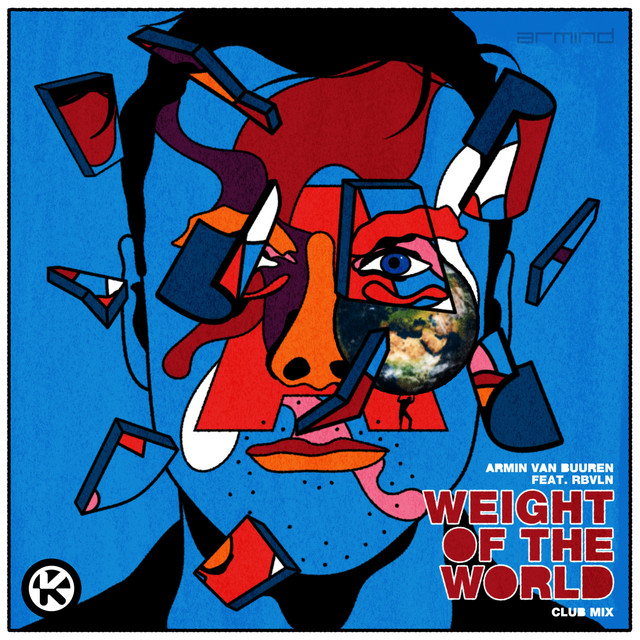 is back at it, and we could not be happier. Last week, we brought news of his , titled 'Weight of the World'. The tune is what we could call an 'experimental ballad'. This is a track that was produced alongside singer/songwriter RBVLN. While it could be to be a "different sound than we're used to from the trance king…it is an emotive, heartfelt piece nonetheless". With that being said, today, we bring you news of a club mix of this very track. I think you're going to love it.
AVB Club Mixes
Armin is one of the few producers who have a propensity to create outstanding alternate versions of their own tracks. Few are able to do this in my opinion, with the alternates greatly outclassing the originals. For proof of this, look no further than Armin Van Buuren's long list of . He did it with '', , and most recently, '. Now he's doing it with 'Weight of the World'.
Weight of the World Club Mix
The club mix of 'Weight of the World' is interesting, in that it's not what I would say is Armin's typical club mix 'style'. While yes, there are still pulsing basslines, soaring synths, and euphoric vocals, I can't help but get '' vibes from the tune. This is the type of track I would imagine hearing played by or.

As the team from Armada Music put it:
"True to form, Armin van Buuren presents his customary Club Mix of recent cut 'Weight Of The World'. Repurposing the vocals of RBVLN to fit the darkened atmosphere and fresh melodic touches, the world-renowned DJ and producer shows once more how he managed to win over fans from all corners of the electronic music spectrum."
With a runtime of 2:33, this is a track that I wouldn't mind playing on loop a couple of times through. Without further ado, the Armin van Buuren & RBVLN 'Weight Of The World' Club Mix is out now on , and can be streamed below, enjoy!

Armin van Buuren feat. RBVLN – Weight Of The World (Club Mix) | STREAM