Bad Eye Drops Insane Remix Package For The 'Aphotic EP' On Understated @ Nite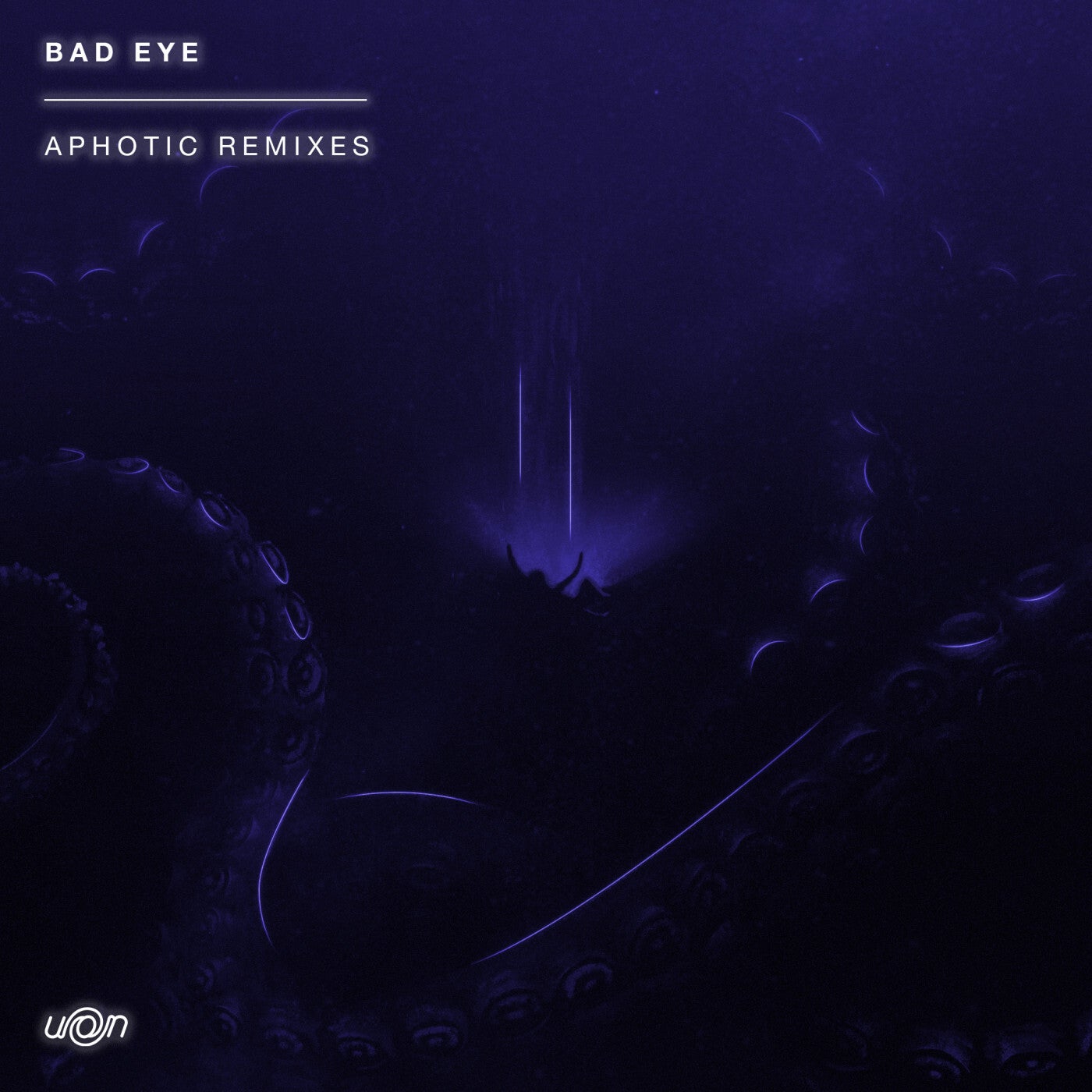 It's always refreshing when some of our favorite music gets a remix. Even more so when we get multiple remixes. Today, we get just that, by the way of a remix package courtesy of Bad Eye, and their 'Aphotic EP'. You might remember Bad Eye as we recently covered them this past . In March, we covered their 2-track EP titled 'Strait of Anian / Empyrean' that was released via Emercive Recordings. If you're a fan of underground sounds, you're going to want to check this one out.
Aphotic Remixes
After having given the originals a listen, I must say I am rather impressed. Where the original EP consisted of just two tracks, the Aphotic Remix EP is made up of four. This gives us two different remixes per track. The first remix comes courtesy of LUNR.

In the past, LUNR has come to be known for his releases on Mau5trap, Astralwerks, Emercive Recordings, Understated Recordings, and Graydient Collective. LUNR's style ranges from dark techno, to downtempo, heavy bass, and everything in between. LUNR's remix of 'One Who Is Many' sets the bar high for the tracks to come, but we wouldn't have it any other way. If you're a fan of pretty arpeggios and thick basses, then this is a tune for you.

The next remix is another of 'One Who Is Many', only this time by mainstay, ASHE. If you're a fan of melodic techno, then this is a track I would recommend checking out. After giving it a listen, it's easy to see why ASHE has been featured in Forbes and Dancing Astronaut. He's even curated Apple Music's 'Pure Focus' and Spotify's 'Chill Tracks' playlists.

Next up is Rhyot, who is an American-Canadian electronic musician, DJ, and Emercive's label head based in Canada. Rhyot's musical stylings are often described as cinematic and dystopian, and after giving his remix of 'Aphotic' a listen, I couldn't agree more.

Closing out the EP is Barbosa, who easily has the hardest track of the four. Barbosa's remix of 'Aphotic' was made to be played in a sweaty downtown warehouse. This is exactly where I was teleported when I gave the tune a listen. After listening, it's easy to see why Barbosa has received features and praise from groups such as , , and HATE.
Remixer Quotes
When asked about their remixes, the artists had the following to say:
"My remix of One Who Is Many is filled with swirling sounds, driving cinematic bass and as much atmosphere as I could put into a six minute window. Blending Bad Eyes melodies with ASHE's surrealist approach to electronic music."

– ASHE
"Diving into the world of Bad Eye provided inspiration for my remix of their track 'Aphotic'; I decided to tell a story of a sort of Lovecraftian submarine voyage to the darkest part of the ocean in search of their creative muse."

– Rhyot
"For my techno peak-time rendition of Bad Eye's track 'Aphotic,' I dove deeper into the darker side of the dance floor with fiery acid synth leads, uneasy tension, and pulsing bass lines."

– Barbosa
Bad Eye – Aphotic EP (Remixes) | STREAM
About Bad Eye:

Bad Eye is the creation of two brothers from Boston, MA, who approach the darker and more elemental dance music genres with a singular mission: create a dance-forward soundtrack worthy of an ancient deep-sea leviathan. Asher and Gage Norris craft cinematic and melodic techno under the watchful eye of the octopus. They launched Beatport chart-topping singles and remixes on Emercive Recordings, Understated LA, and more. After a year of evolution in the lair, they've come back to the surface with eyes on concept-driven extended plays, and a slew of new projects. With their sound and vision solidified, the two brothers are primed to make an impact with their deep-sea frequencies in 2021.

Follow Bad Eye:

Instagram | Twitter | Facebook | Soundcloud
About Understated @ Nite
Launched in October 2016, Understated is a community, event series, and music crew that has been creating some of Los Angeles' most hotly tipped underground parties and club events. Understated @ Nite is the second label powered and curated by the Understated events team, focusing on music with a hint of darkness best suited for when the sun goes down.

Understated @ Nite is a home for the techno, melodic, and progressive sounds rising out of LA's thriving underground dance music scene.

Follow On Understated:
Instagram | Twitter | Facebook | Soundcloud

Follow On Social Media:

Rhyot

Instagram | Twitter | Facebook | Soundcloud

ASHE

Instagram | Twitter | Facebook | Soundcloud

Barbosa

Instagram | Twitter | Facebook | Soundcloud

LUNR