Big Cheeko and Mach-Hommy share new song "Spin Off"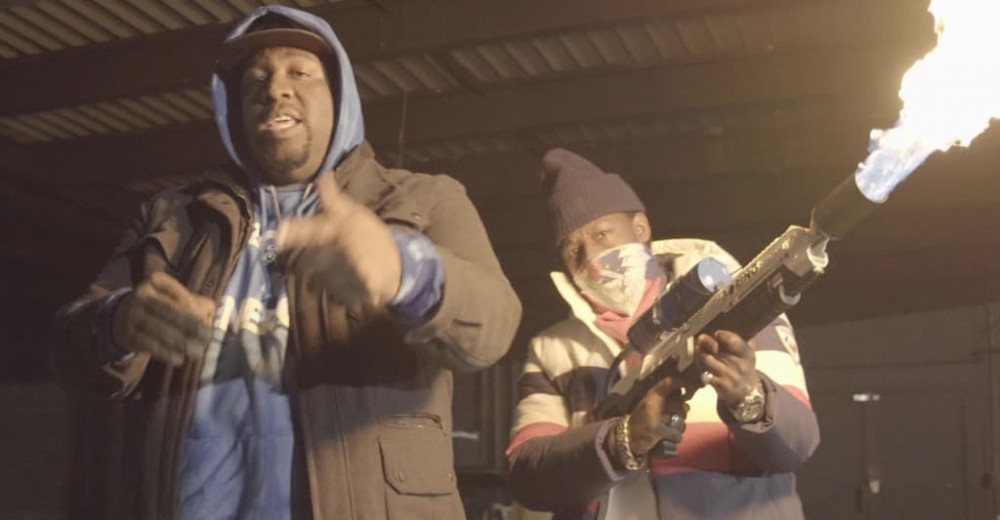 Mach-Hommy had the kind of 2021 that rappers build empires on. He shared two fantastic albums, Pray For Haiti (easily one of the best of the year), and the surprise-released BALENS CHO. This year, the Newark-based rapper will expand his reach all the way down to Atlanta and handle executive-producing duties on Big Cheeko's upcoming tape Block Barry White.

The project's lead single is "Spin Off," streaming above. Producer Corey Gipson flips a jazz piano sample into classic East Coast rap territory while Cheeko and Hommy outline the struggles of operating at their pedigree. Its melodies are infectious in their own way, pulling in Hommy to harmonize on the hook as only he can. The video is a simple enough showcase of the rappers in a parking lot, though Hommy is armed with a flamethrower that he frequently shoots off scarily close to Cheeko's head. Cheeko never flinches, of course. Watch the video above, and stay on the lookout for Block Barry White, coming soon.