Caster Identity Revealed Upon Release Of Second EP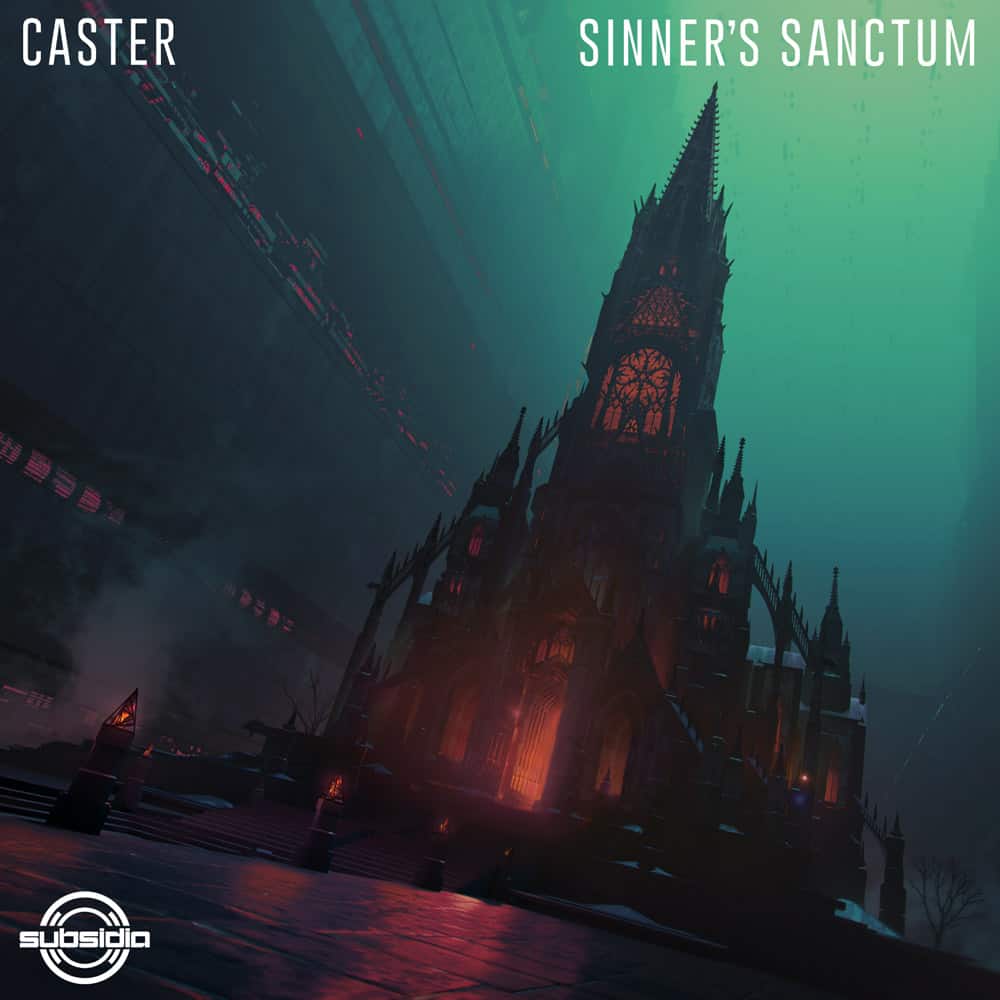 I have seen a plethora of names thrown out as to who the EDM community thought the true identity of the newest dark lord Caster is. Oh it's definitely x, or somebody told me it's y, nope you can tell by the drop it's z. Well, the time has come. Not only has Caster dropped his second EP "Sinner's Sanctum", but the shroud of secrecy behind his identity has been dropped as well. The Caster camp has spoken. Here is what they said:

After almost a year and a half of countless guesses and speculation from fans, Caster's identity has finally been revealed, alongside the debut of his Second EP. Releasing on Subsidia Records.

At first listen, most expected Caster to be a seasoned producer with many years in the industry. Probably a secret alias of a well-known artist. Some even speculated that he might have been a side project of Seven Lions or even Kill The Noise.

But now that the veil has been lifted, we find a young 21-year-old Paul Szeligowski, a polish native and former member of the melodic dubstep group "Abandoned".
In interviews, Paul stated that he had almost a decade of production experience under his belt. That was no lie. At the age of 11 years old he was captivated by his drum teacher's "FL Studios". He went home to download it and dove headfirst into the world of music production. Now that he has reached the beginning of his young adulthood, the future stands so firmly within his grasp.

The question that remains is how the Caster project came to be. This story is one formed by a simple leap of faith.

After struggling with feeling creatively choked, Paul made the very difficult and terrifying decision to split from "Abandoned" and start a new alias completely from scratch.
He felt that sticking to one niche sound and style was hindering his creative potential, So he began to experiment with many different styles and directions.
He knew that he was going to need some help on this new journey so he reached out to his friend Abe Nour aka Ra.
Ra was also a melodic dubstep producer and DJ who was on his own journey and growth in music.
Abe did not have the same years of experience in music as Paul, but while his production skills had much more room to develop, he was already ahead of the game when it came to branding and networking. Paul knew that Abe was the right person to ask for help.

At first, Abe helped out whenever he could by giving him ideas and feedback to help define the vision Paul had for the brand. But one day Paul sent Abe a track simply titled "Witchcraft". It was a track that transported you into a dark realm of horror, yet presented a beautiful story. After just one listen, Abe instantly knew without a doubt that Paul had unlocked his sound. In the following months, Paul continued to present Abe with innovative tracks that were so ahead of the curve. It reached a point where Abe realized Paul deserved way more attention and had the potential to be one of the greatest artists in electronic music. He decided to put his own artistry on the back burner and manage Paul. Giving him the name Caster. From that day forward Paul and Abe devoted everything to the rise of Caster. Paul was the music and Abe was the branding.
Every melody, bass, glitch, and insane sound design was all masterfully created by Paul's extensive knowledge in production.
While every track name, logo, art direction, and album covers were all pulled from Abe's creative vision and branding experience.

And here we are today only a year and a half into the project, and Caster has achieved more than anyone could've imagined so early on since his debut. All while Paul and Abe never met in person. Paul resides in London while Abe is based in Atlanta working to bring Paul to the states.

Today, the project takes its next massive step forward with its release of the "Sinner's Sanctum EP". Out on Subsidia

This will be the second EP of the project featuring collaborations with Mantis, Freaky, The Arcturians, and Diandra Faye.
This cohesively crafted work of art takes you on a journey through the aggressive side of the Caster project.

Caster Socials Portal HERE