Celebrate EDC Weekend In Style At The Élia Beach Club Las Vegas, With Dreamstate + More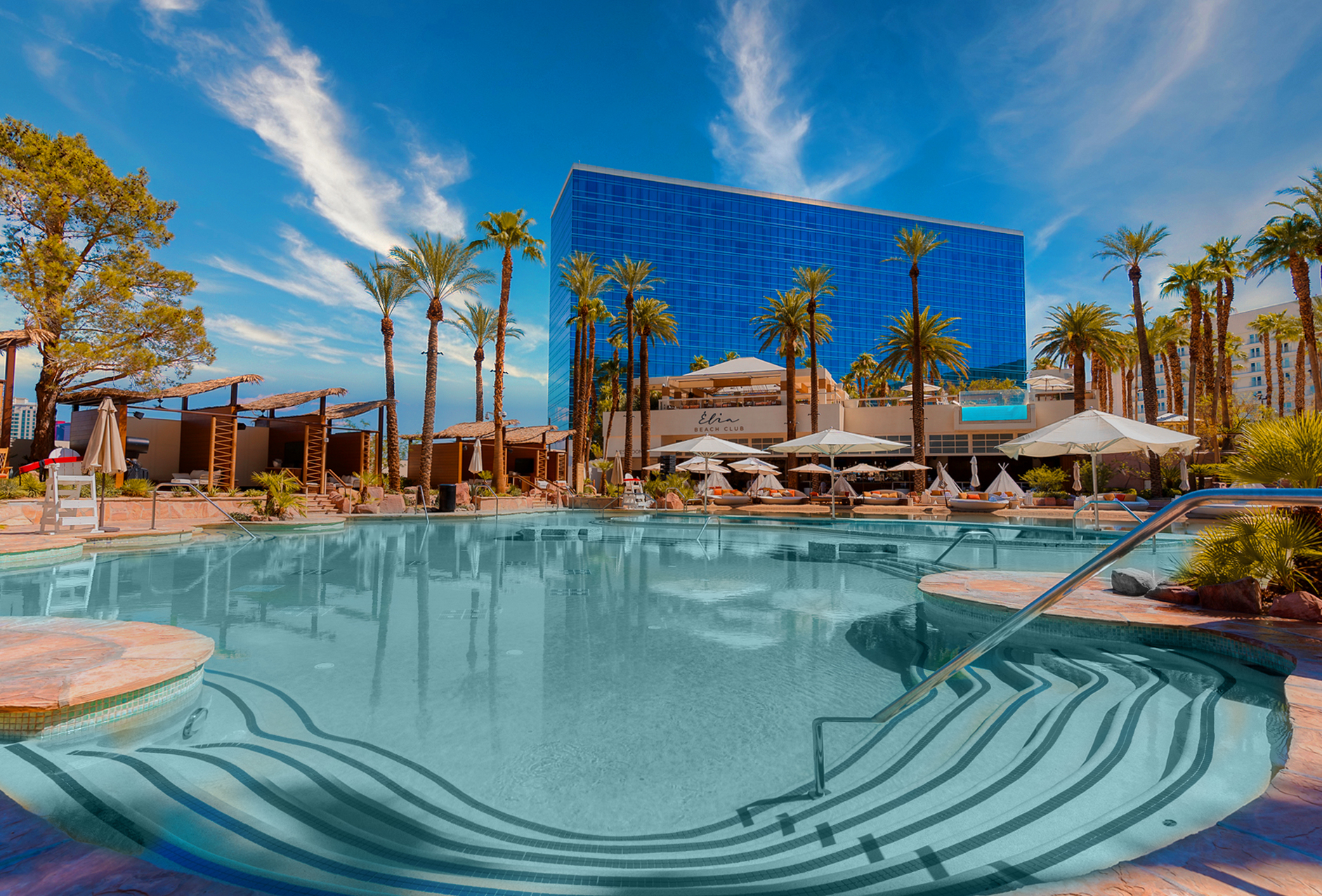 Electric Daisy Carnival Las Vegas is right around the corner, and we could not be more excited. I'm sure most of you at home feel the same, as wait to reunite under the electric sky has been literally been a long time coming. For those who have attended EDCLV in the past, I'm sure you would agree that the lead-up to the weekend's activities may be just as fun as the festival itself. In addition to this, EDC Weekend typically doesn't just involve EDC. I say this as nearly every hotel/casino/club in Vegas opens its doors to the legions of ravers. One such hotel doing this is the Virgin Hotel Las Vegas via their very own, . If you've yet to make plans, I highly recommend checking out their star-studded, EDC weekend lineup.
EDC Weekend At Élia Beach Club
EDC weekend, Élia Beach Club will be inspiring awe to both club, and festival-goers alike. They will do this with their Mykonos-inspired decor and ambiance, which is unmatched as far as Las Vegas beach clubs go. Over the course of the past few months, Élia Beach Club has played host to a whose-who list of the world's finest DJ & record producers.
Dreamstate Takeover
In the past, we've seen everyone from Loco Dice, Sofi Tukker, and even Lane 8 hit the Élia Beach Club stage. EDC weekend, this changes a bit, as Élia will hold a very exclusive takeover. This will take place on Friday, October 22, 2021. The takeover will feature some of trance's best, including the likes of both Cosmic Gate, and Markus Schulz. If you're a fan of Dreamstate, trance music, or either of these artists, this is something that you do not want to miss.

The rest of the weekend is stacked as well. I say this, as Above & Beyond, and Deadmau5 will perform at Élia Beach Club on Saturday, and Sunday, respectively. Ticket prices for each respective day vary and can be found below. There is a special 3×1 Weekend Ticket on sale for $75, which saves you a bit of cash, compared to buying all three days seperatley.
Ticket Prices:
Fri. 10/22 – $20.00
Sat. 10/23 – $60.00
Sun. 10/24 – $10.00
3×1 Weekend Ticket – $75.00
For more tickets, as well as more information, be sure to check out Élia Beach Club's official EDC Page.
GIVEAWAY
EDMTunes & Élia Beach Club are currently hosting a for a 3-Day VIP Experience for the weekend. Be sure to enter now for a chance to win spots at these events for you and 10 of your closest friends. Enter now, for your chance to WIN AN EXCLUSIVE 3-DAY VIP LV WEEKEND EXPERIENCE, here.