Cody Cordova Releases Peak Time Banger, When The Weekend Hits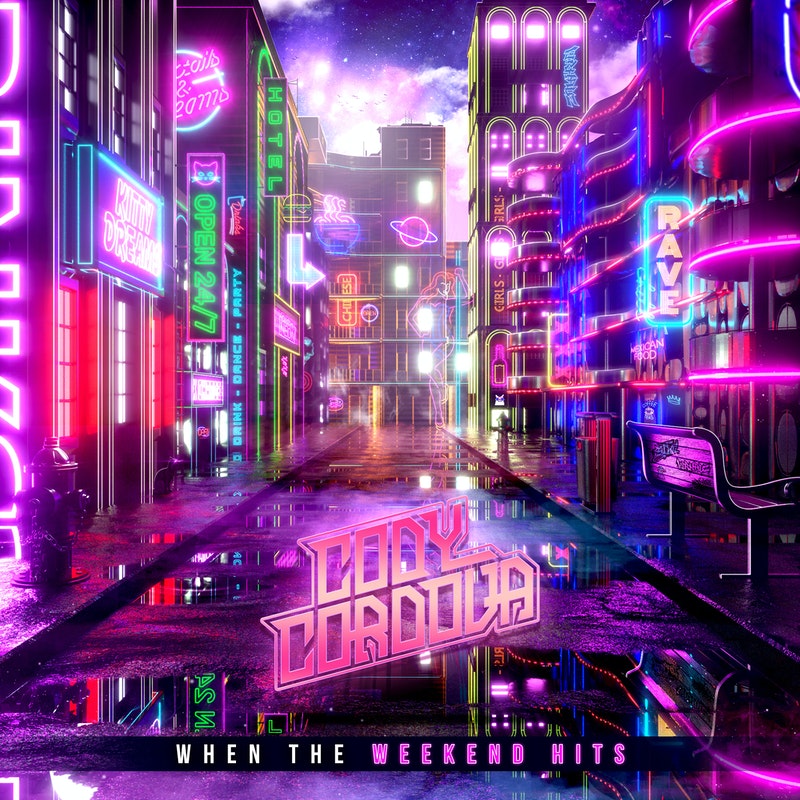 It's always fun discovering new artists, especially before they blow up. If you've been around long enough, you can typically spot these artists long before their time comes. I say this, as there are certain traits many of them have in common. To the point, it's hard to chalk it up to "luck" but rather skill, talent, and good ole' hard work. Today, I bring you one rising star, who I believe has all three of these traits, and this is none other than California's own Cody Cordova. I am writing about him today, as he has just released his second tune by the way of his original track titled 'When The Weekend Hits'.

If you're located anywhere near Southern California, you may have already heard of the Sacramento transplant turned Los Angeles resident, Cody Cordova. Known initially for his dubstep prowess, this all changed when he was taken to his first late-night warehouse show. He was taken here by his long-time friend turned manager, Stavo Ranger. Taking major inspiration from some of the Los Angeles Underground resident DJs' such as FREAK ON, and BINGEWATCH, Cody quickly came to love all things house music, becoming penchant for the tech-house flavor. If you've listened to any of his sets, or his debut tune, 'Kitty City', then I'm sure you know just what I'm talking about.
When The Weekend Hits
'When The Weekend Hits' starts off quick with the song's namesake lyric, and is quickly joined with a smooth 4/4 house beat. From here, we get some sound fx and percussive elements, adding to the already pristine groove of the tune. From here, we delve deeper into the world of tech-house. I say this since we get some playful soundscapes typically found in some of the genre's more popular tunes. It is important to note that Cordova leans more towards the -esque style of tech house, and not the Toolroom style. While both are great, I'm sure you'd agree this style lends itself perfectly to the warehouse setting.

If you've yet to give Cody Cordova's 'When The Weekend Hits' a listen, I highly recommend that you do. If you're into tech-house or just catchy danceable house music, then this is the tune for you! With a runtime of only 2:50, this is a tune you can play on loop without getting tired of it. Cody Cordova's 'When The Weekend Hits' is out now on WRHAUZ and can be streamed below, enjoy!

Cody Cordova – When The Weekend Hits | STREAM
Follow Cody Cordova:

Soundcloud | Instagram |Twitter | Official Website

While you're here, I've attached a recording of an exclusive insomniac stream, below.

Cody Cordova | EDM Maniac – We Love Tech House Livestream | WATCH