Coke Beats – Techno Is A State of Mind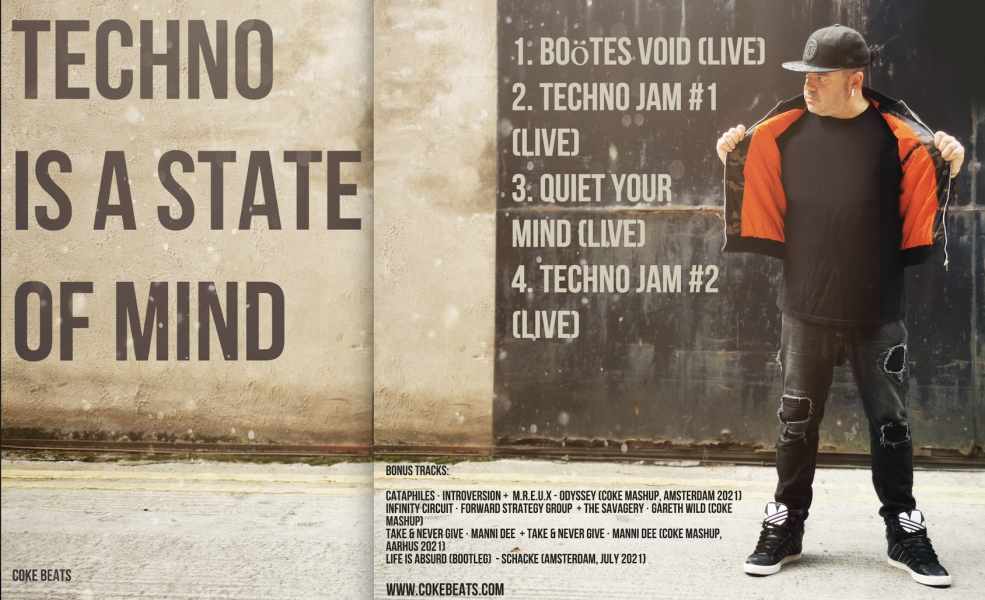 While on his European tour earlier during the summer of this year, Coke Beats was preparing his upcoming EP 'Techno Is A State of Mind,' as well as filming exclusive footage to be packaged into a documentary. Now, the veteran DJ's new project has finally hit all major stores, while the documentary is streamable via VEVO, Apple TV and Tidal. Spanning over 4 tracks, 'Techno Is A State of Mind' is an introspective journey in the post-COVID European techno and rave scene, and it's bound to help transcend Coke Beats' career even further.

Throughout his lengthy trajectory, Coke Beats has heard his music on more than 5000 TV and radio ads, as well as fashion runways by D&G, Ralph Lauren, Louis Vuitton and GAP. His long list of collaborators includes Cash Money Records, Famous Dex, Alkaline, Sean Kingston, Goldie, Simple Minds and many more, while his tours have taken him across the world.