David Guetta, MORTEN Welcome DJs to Their Future Rave Movement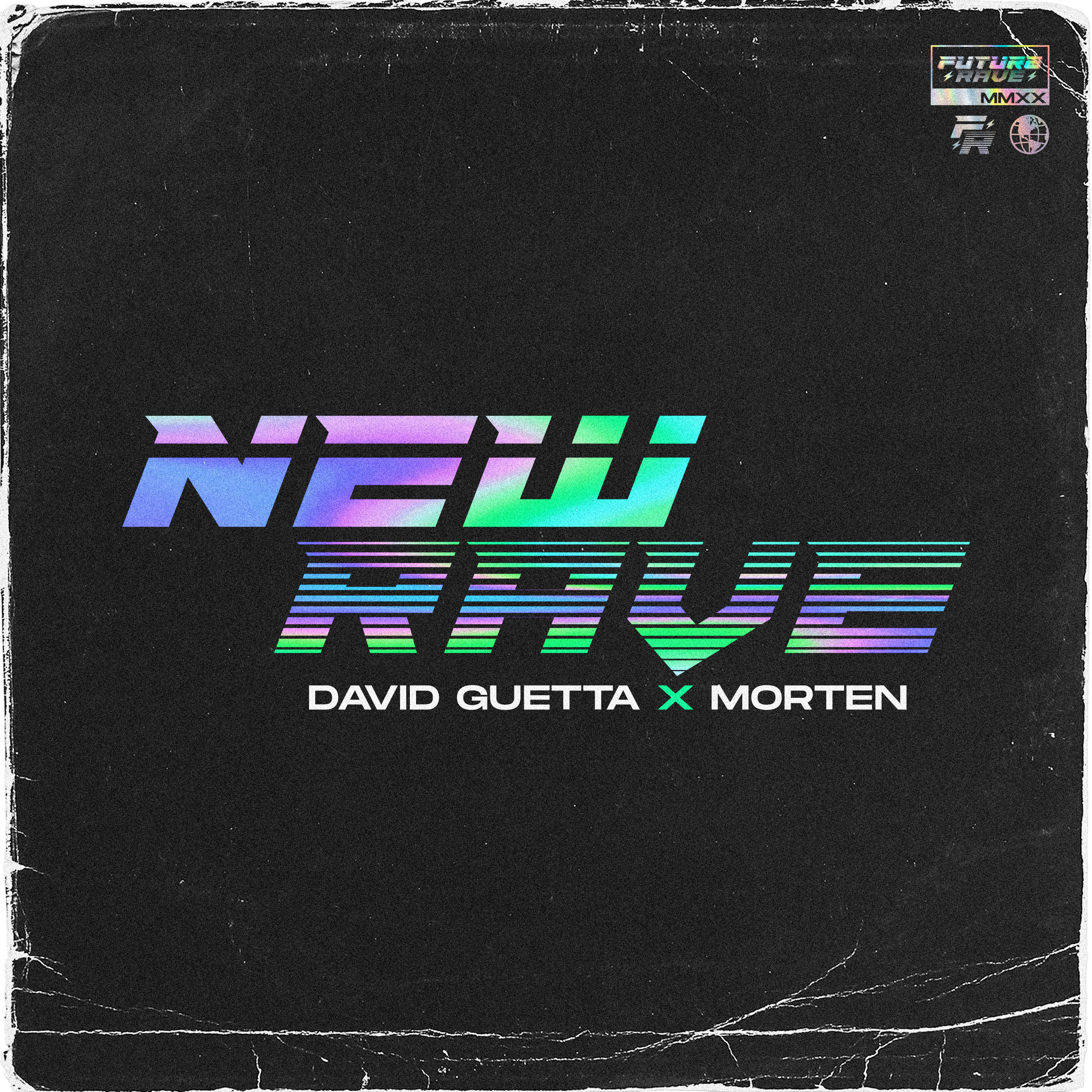 Earlier this summer, David Guetta and MORTEN made a massive stride in their "future rave" genre with a four-track EP titled New Rave. The sound is an unlikely combination of techno synths and energetic EDM beats, with just enough vocals. Guetta and MORTEN, whose last name is Breum, told EDMTunes they've gotten remarkable feedback not only from fans but from DJs wanting to join the movement.

The EP's intro, 'Kill Me Slow,' packs punchy vocals, differentiating itself from techno tunes that are typically light on lyrics. On the other hand, 'Bombardment' is a deeper, instrumental track. 'Nothing' and 'Odyssey' also showcase a wide sonic range. Together, the four tracks demonstrate the boundless potential of the genre since Guetta and MORTEN dropped their first collaboration of the kind, a of Avicii's 'Heaven.'
"DJs are coming to me asking, 'Can I have it? When can I have it?'" Guetta said. "This hasn't happened to me for a while."
Feeling like the pioneers of a movement is "very cool," MORTEN said.
"Some producers have already started releasing similar sounding tracks," he added, 'And it would be really cool if we could mix a whole set and play it at a future rave festival."
Check out the full interview below
1. What feedback have you gotten on New Rave so far?

DG: It's funny because normally I don't read a lot of comments online but for this EP and the tracks we put out earlier, it's been really great to read the feedback and see how excited the DJ community and electronic dance community in general is about it. It gives me a lot of energy and it's a feeling I haven't had for a while.

MB: For me, it's really been amazing. I'm not used to getting a lot of reactions the way David is, obviously he's put out many big records. I've loved to see people's feedback and I'm still so hype and can't wait to put out more!

2. How would you describe future rave music?

MB: It's new and refreshing it's still EDM but with more emotions. It's not the usual 1, 2, 3 let's go but still gives you that kind of energy in a new way.

DG: Well there's not a sound that is cool and fresh and at the same time efficient in terms of energy. I really feel like the future rave sound we put together taps into that.

3. When you started making music together a year ago, were you intentionally trying to create a middle ground between underground and EDM, or was it coincidental?

DG: We felt like we had to make a choice between the two sounds which is why we wanted to create something that would unite both sounds. We started by making something with techno influencers, and a little bit dark which is cool, but at the same time has a huge sonic.

We were inspired by the feeling of a rave that would be sexy, a rave that would be house, something people have never heard before. Almost one year later many producers now start to make music in the same style, so our music is becoming a movement which DJs call "future rave".

MB: We didn't really want to have to make a choice between the 'cooler' sound of underground music and the mainstream EDM sounds which have been sounding the same for the last few years and at the same time still very popular and give us a lot of energy. We wanted to create something completely new and find a sound that would be a perfect blend of underground and EDM.

4. With your New Rave EP, you are really establishing yourselves as the pioneers of future rave. Would you like other artists to produce this genre and join the movement?

DG: Yes of course! DJs are coming to me asking, 'Can I have it? When can I have it?' This hasn't happened to me for a while because I've been focusing on pop so much. It's really amazing to be in this position again. I would love and welcome other artists to join the movement!

MB: It feels like we've started movement and that is very cool. Some producers have already started releasing similar sounding tracks and it would be really cool if we could mix a whole set and play it at a future rave festival. And for that we need more DJs who follow the movement.

5. David, you played future rave at your United At Home events. What type of crowd do you envision for future rave, or fans coming from what other genres?

DG: Since 'future rave' is a mix of both underground and EDM I think it can really appeal to all types of people and different crowds. The main vision was to bring a new sound that can still kill it on a mainstage at a festival. I found the techno tracks don't have enough energy while the EDM sounds were sounding the same for the last five years.
6. Do you see a future rave set as more fit for mainstage or an underground stage at a festival?

DG: There is definitely some inspiration from the underground scenes and what I love about the future rave sound is it can work really well in a club but can also be blasted to a big festival crowd.

MB: I think it has a great crossover and I could see it being played on both.

7. Is the New Rave EP just the first of more future rave records to come?

MB: Absolutely!

DG: I'm still so obsessed with the sound, definitely more to come!

Listen to New Rave on the platform of your choice here.