Daydream Festival Announces Return Of Mexico Edition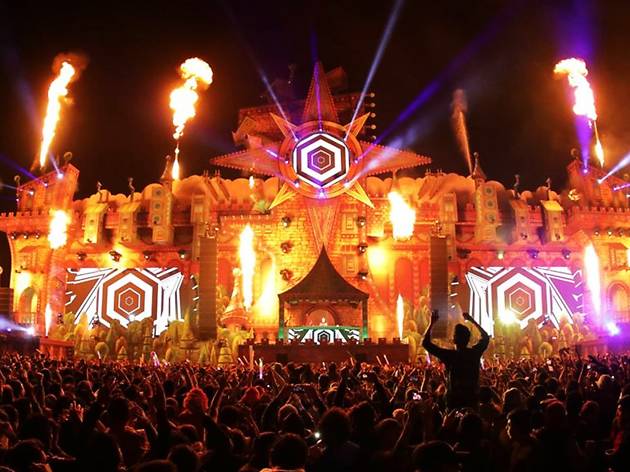 One of Mexico's most successful festivals has some amazing news for its fans. has just announced they are ready to make a comeback! After a 3-year hiatus, the festival returned to activity a couple of weeks ago. Now, they seem to be ready to make the dream into reality. Daydream Festival gave Mexico two of the best festival editions the country has ever seen, and now, it seems like they're ready to run it back.
Steve Angello, Green Velvet, Brennan Hart, Excision, and countless other DJs took over Puebla to give us two editions of one of the greatest festivals Mexico has ever experienced. A 2-day edition and a 3-day edition allowed us to see just how much potential Daydream Mexico had. However, the show was cut early. After their 2017 edition, Daydream announced its departure from Mexico.

Sad news for all of us. I won't get into details, but there were rumors about some "very important" DJ in Mexico pushing Daydream out in order to bring in another festival which would give him more power over decisions. And so, Mexico lost one of its favorite festivals. Time went by, and we began to slowly forget about Daydream Mexico. However, this all changed last month. With just one post, the excitement returned! Now we're ready to go back to a festival that really knows how to deliver a show.
What Makes Daydream Mexico Such A Great Festival?
First of all, it's a great lineup. They tend to all necessities on the genre diversity front. It also includes legends, up-and-coming DJs, and current sensations. Second, the camping experience is great. Good weather, good tents, and all-around good installations. Last, but not least – and maybe the most important thing – the people. You won't find this crowd anywhere else in Mexico. It's people who actually love dance music, who are consumed by the music and the dancing, and nothing else. Nothing but respect to EDC, but with it being one of the top 3 festivals in the country, you can't avoid finding some attendees who are there "because it's the cool thing to do". You won't find that at Daydream Mexico, but I can assure you'll find some of the best vibes, people, and experiences of your life.

Are you excited?! Daydream Mexico is coming back and we are ready for it!

Follow Daydream Mexico website to get the latest news regarding this amazing festival: Facebook