Deadmau5 & Lights – When The Summer Dies (Alt Mix)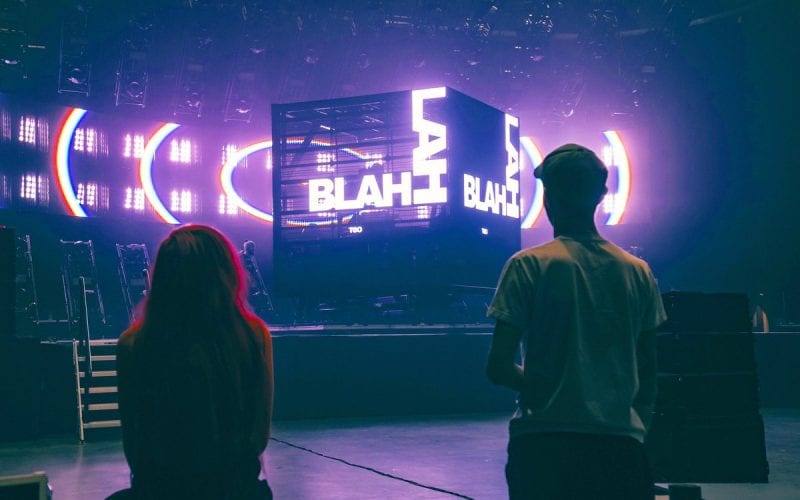 Last week, Deadmau5 and Lights collaborated on a stark track, ''. It's a fiery, summer track with big energy. But now, we're getting an alt mix of their hit and it might be a little bit better in my opinion. Alt mixes are fun, and I haven't encountered them before, but theirs works. Stripped of most of the electronic elements from the original, this alt mix is gentler but still groovy and infectious.

All that is left is Lights' vocals and the synth-filled melody, along with a riffing bass guitar line. The elements perfectly complement each other for a rock-sounding track. You hear the depth of the guitar sound rather than the oscillating electric synths. There isn't a hard-hitting bassline, but all the key notes still remain. You'll find yourself jamming out to this on any given day. The original track is perfect for summer, but this one is just as fitting. It's a chill tempo track that'll leave you hitting repeat just to listen for the differences.
There's still time to enter the Dystopian Worlds: a Deadmau5 x Collab Jam. Create a beautiful world using Core and have your very own creation included in the music video for their original track. The contest ends July 26th, so don't delay. Bonus special prizes include a lifetime guestlist pass for official deadmua5 events (anytime, anywhere!), a future meet-and-greet, merch, apparel, and a signed print. It features twenty categories with a winner in each and a $2,000 cash prize. Enter here, and good luck to all!

Which version do you prefer? Listen to the alt mix below and then compare it to the original!

Deadmau5 & Lights – When The Summer Dies (Alt Mix)