DVRKO x Sarah De Warren – Somewhere in L.A.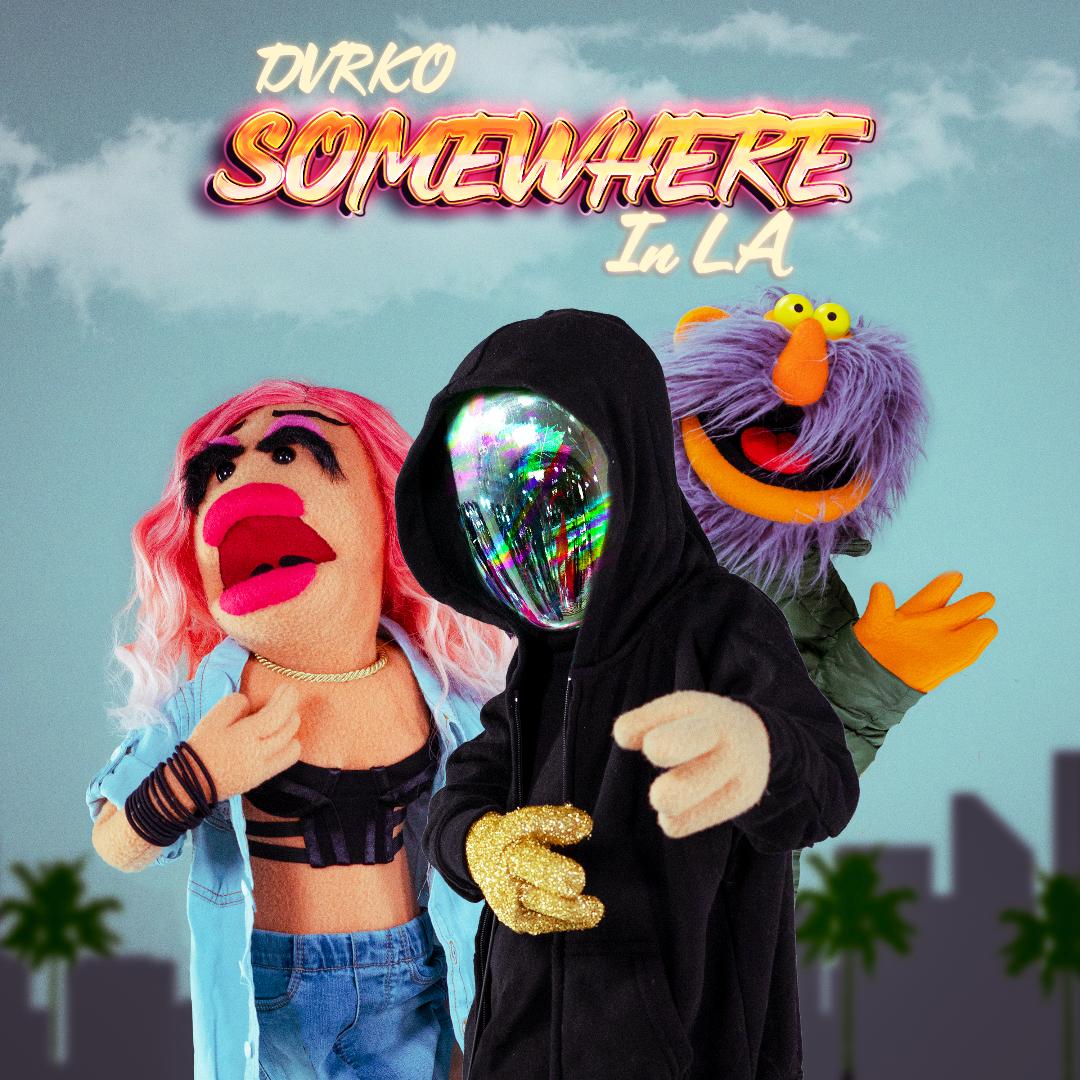 The mysterious masked artist, DVRKO, has been disrupting the EDM landscape since his first chaotic moments descending upon the scene and his fans wouldn't have it any other way. 

Since DVRKO appears to have done bang-on with his first single, "This Is How," it appears he's decided to team-up again with UK-based vocalist, Sarah De Warren.

On DVRKO's new single with Sarah De Warren, "Somewhere In L.A.," the delicate, melodic strumming on the intro – reminiscent of the artist's earlier release, "Lights Up" – immediately creates a beautiful pause in our hectic day and sort of makes us stop and get pensive for a moment. 

What really blew our minds was – now check this out – the crazy-cute music video for this song! DVRKO somehow actually got a hold of Russ Walko of the Puppet Garage (think, The Muppets and Jim Henson, for starters) to handle the custom-made puppets featured in the music video for "Somewhere In L.A." And yeah, there's a DVRKO puppet that we just, well, can't help but fall in love with and want to take home. So damn cute! (It actually takes a lot of coordination to handle a puppet and make the movements feel organic and lifelike. If you tried it, you'd realize that it's not as easy as the pros like Walko make it seem.)

Ok, so back to the song. We're diggin' DVRKO ft Sarah De Warren's "Somewhere In L.A." for De Warren's pretty vocals and the dynamic, uplifting vibe of this pop tune. No wonder radiostations on the West Coast have already started airing it. The mood of the song's pretty sugary, definitely optimistic and upbeat. It's almost as if DVRKO refuses to give-in to the dark realities of the current day, and instead, he delivers us to a pre-wildfire, pre-Covid fantasy where innocent, forever-summer love can be captured in an easily accessible, danceable pop song with tight construction that reaches its hand out for radio. We don't mind that daydream at all!
DVRKO ft Sarah De Warren – "Somewhere In L.A." (Music Video)
DVRKO's one busy EDM producer! "Somewhere In L.A." is DVRKO's fourth single, not counting his recent remixes including a remix of Marshmello x Wiwek's "Angklung Life" that also made it to radio. DVRKO's first release – also featuring Sarah De Warren – was titled "This Is How" and that song peaked at #36 on Billboard's mainstream Top40 Indicator chart and has been streamed more than 5M times globally. DVRKO's follow-up single, "Lights Up," has over 1M streams on Spotify alone. Overall, DVRKO's releases have been heard at radio on the "Remix Top30 Countdown" (iHeartRadio), "Club985" on KLUC-FM Radio (Entercom), BPM (SiriusXM), Electro City and Insomniac (Dash Radio), Evolution (iHeartRadio), "The Zach Sang Show" (Entercom) as well as on countless playlists including Spotify's Friday Cratediggers. Music-lovers can catch DVRKO's weekly radioshow, DVRKADE RADIO, on Dash Radio's Insomniac and Electro City channels (Wednesdays @ 6pm PT | 9pm ET on Insomniac Radio and Fridays @ 6pm PT | 9pm ET, with a re-air Mondays @ 12pm PT | 3pm ET on Electro City). Stay-tuned for more from this guy!

Facebook | Instagram | Twitter | SoundCloud | YouTube | Spotify | Web