EDC Las Vegas Drops 2021 Set Times, Festival Map, + 2021 Compilation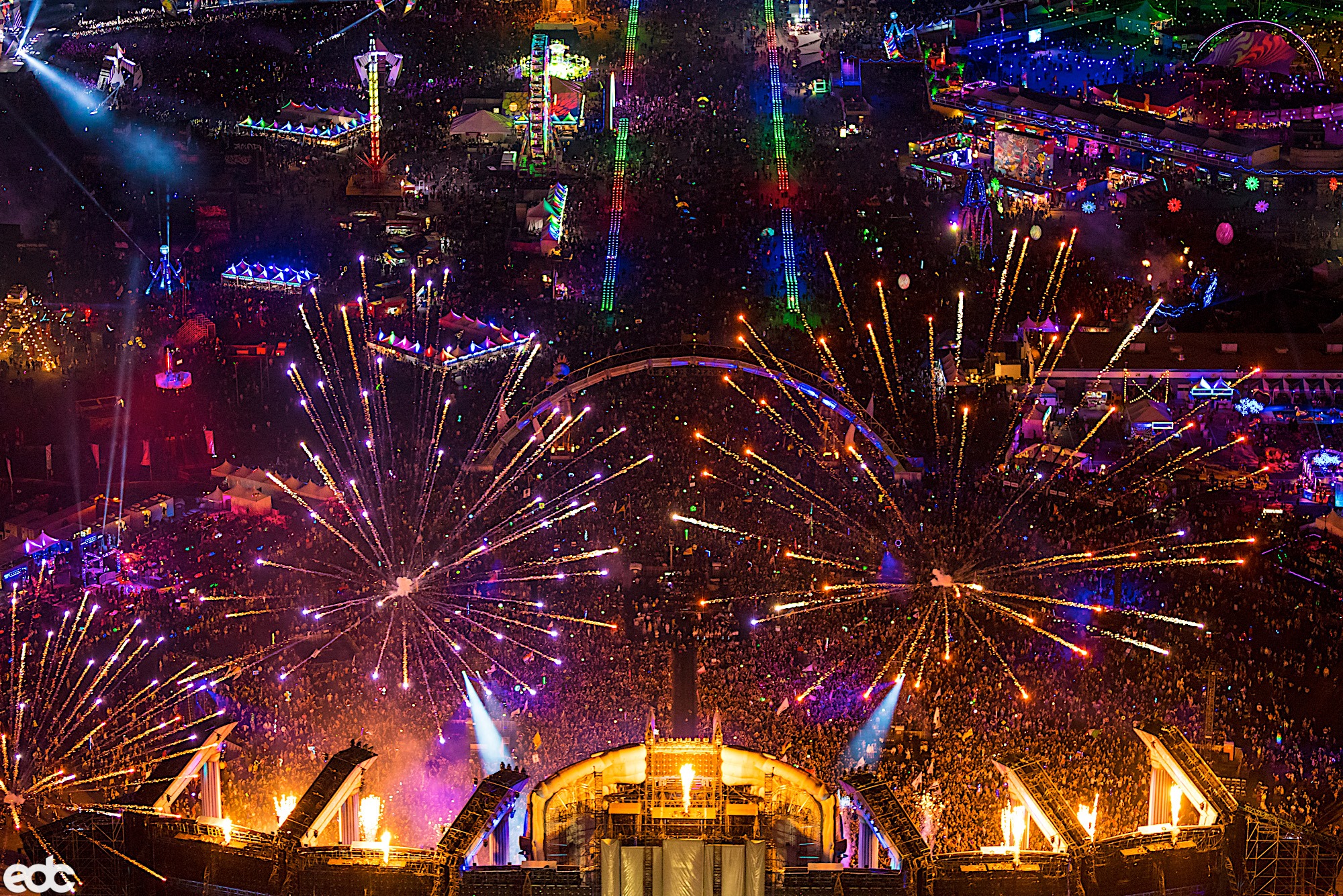 is officially a week away, and we couldn't be more excited! Every year, legions of ravers make the pilgrimage to the Las Vegas Speedway for Insomniac's flagship festival and this year will be no different. It's been a roller coaster of dates to get here – this past April, we shared that . Now, we are happy to announce that October is finally here – and EDC is upon us.
Set Times + Map
Earlier today, Insomniac made a huge announcement in the form of this year's set list times. In addition to this, the company also shared the EDC LV festival map. If you've ever been to EDC, I'm sure you can attest to how big the venue, and event as a whole is. If you haven't yet, you're going to want to bookmark this page and save these images – it'll come in handy when you find yourself under the electric sky.

This year's event features eight unique stages, each catering to various genres and sounds. In addition to this, attendees can expect to find themselves in secret unmapped locations, as well surprise roaming art car sets.

The festival map, as well as each individual stage's set times, can be found below. Click on the lineup images to get the full shot.
EDCLV 2021 Compilation
In anticipation of next week, Insomniac has released this year's official EDC soundtrack: a mega playlist that is the EDCLV 2021 compilation. This year's event commemorates the 25th year anniversary of the fabled festival. With over 200 artists set to take the stage, this year's event will be like no other. If you're a fan of EDC '21's roster, then this is a comp, that you do not want to miss.

The EDC Las Vegas 2021 Compilation can be streamed below. Take a listen and enjoy!

EDC Las Vegas 2021 Compilation | STREAM