Eric Sharp Drops New Single,'Like Water' Off Forthcoming EP!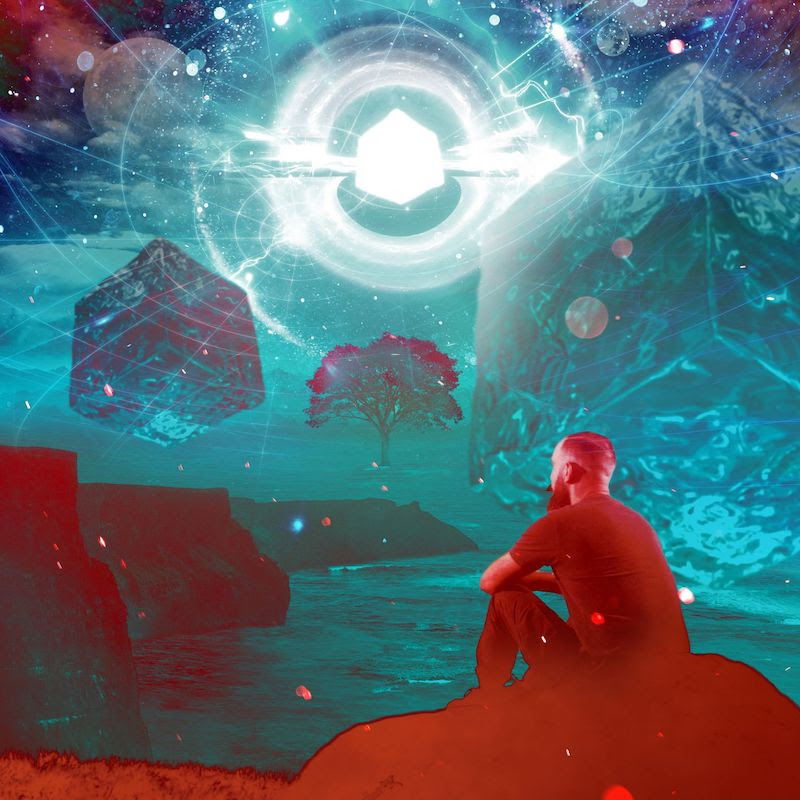 Discovering new music from artists we've never heard from is one of the world's simplest joys. Today, we get to experience said joy, and it is thanks to one, . Here at EDMTunes, we've previously written about Sharp. Looking back in our archive, we can see that we shared a from Sharp alongside Tenova in 2016, titled 'Hallucination'. Today, we share with you a second quality tune, this time a single from his upcoming EP. The tune in question is that of his latest offering titled 'Like Water' featuring vocal work from

Doe Paoro. If you're into melodic, vocal-driven house music, then this is a tune you won't want to pass up.
Like Water
Eric Sharp's 'Like Water' starts quickly with a smooth bassline, that is paired with a simple 4/4 house beat. From the start, the bassline reminds me of something you'd expect out of a Camelphat track. With them being one of my favorite artists out there, I personally love this. Shortly after this, the tune's namesake vocals come in, inspired by the quote from legendary martial artist Bruce Lee. These vocals are sung by the lovely voice of

vocalist and meditation teacher Doe Paoro.

While the original Bruce Lee quote is a bit different, the tune's vocals hit the hammer with their shared meaning.

'Like Water' aims to have its listener let go—both mentally, and on the dancefloor. After having given the tune a few listens, I would say that this goal was reached. I say this, as I found myself lost in the ethereal soundscapes presented by Sharp. Over the course of 'Like Water' Doe delivers nothing short of an angelic verse that guides listeners through the track's whirling progression.

Those familiar with Eric Sharp's life values can see just how the new-age aesthetics of 'Like Water' meld perfectly with his commitment to sobriety, health, and veganism. It is evident that his Jewish heritage, & appreciation of surrealism, permeate the song with buoyancy, & an acute sense of freedom. You could even pick up a dash of spiritualism in there as well.
Sharp
When asked about 'Like Water' Eric Sharp had the following to say:
"Throughout my life I've sought serenity heavily – serenity is calm within the storm, not absence of a storm. Water has the ability to be still and deep… or adapt to the fast pace of rushing rapids, and everything in between."
Furthermore, 'Like Water' fits smoothly into Sharp's established sound of emotive, melodic, indie-leaning house music. Secondly, it follows a successful string of releases including "Body On My Body" (Create Music Group), "Monday Blues" (House Music With Love), "Love The Rain" (Kitsune), "Contemporary Arp" (Understated Recordings), and Eric Sharp & Friends EP + Eric Sharp & Friends Remixed(Little Assembly). If you've followed Eric Sharp this far, this is another tune to add to your personal library. If you're just getting familiar with him, the above list of releases is a great place to start.

With a total runtime of three minutes, & twenty-nine seconds, Eric Sharp's 'Like Water' is the perfect amount of time to get you grooving. Having said that,

Eric Sharp's 'Like Water' is out now on Create Music Group Inc.. In conclusion,
ke Water' can be streamed below, enjoy!

Eric Sharp – Like Water (feat. Doe Paoro) | STREAM
Follow ERIC SHARP:

Twitter | Facebook | Spotify | Instagram | Soundcloud | Youtube
ABOUT ERIC SHARP: