Faithless ft. Nathan Ball – Synthesizer (Maceo Plex Remix)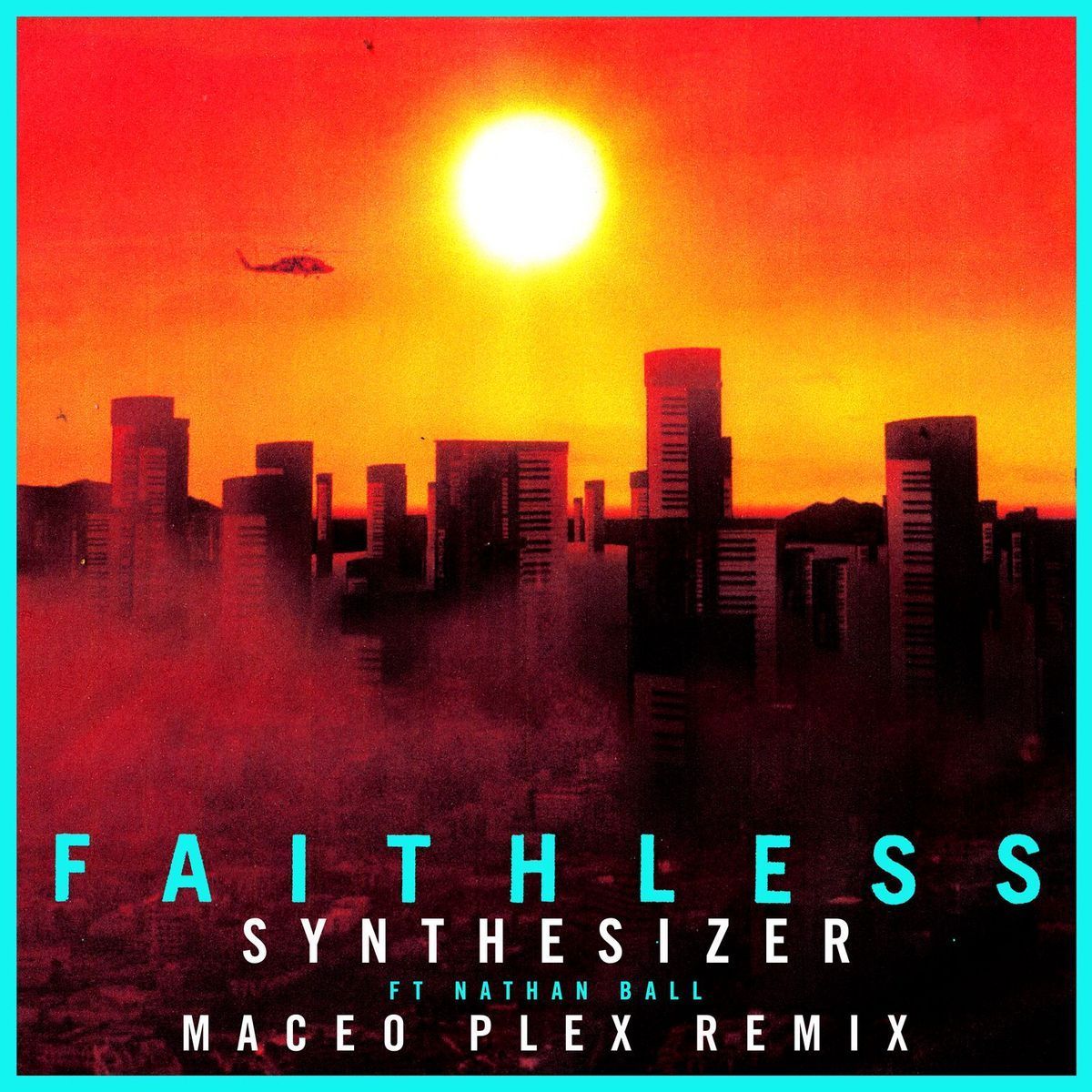 Highly influential UK dance act, Faithless, gets a Maceo Plex remix to their single 'Synthesizer'. This is one deep song you need to have in your new music playlist. We get all the Maceo techno we love and enjoy.

From Nathan's vocals to the soundscape, you can really hear the UK derived melody and vibe. The bass line holds a staccato rhythm throughout verses but dives into a deep house groove later in the song. It's dark and grungy, perfect for warehouse parties. If you've heard the original, you'll know that it is much slower in tempo and less bouncy. But the mesmerizing music video and lyrics take you away on a cerebral journey of the senses. The techno rhythm only enhances this feeling as you listen to it.
About Faithless
The house-pop group came together in 1995 with the club hit 'Don't You Want Me' and their remix for the Pet Shop Boys. Sister Bliss and Rollo are the producers, where one is a piano and violin prodigy. They took acid house and turned it into one of the UK's best-sounding house acts. Faithless later added two vocalists to their band and reached worldwide clout quickly. Masters of the synthesizer are here to entertain you. They've played open-air venues and remixed songs for some of the industry's greatest giants. That includes Avicii, Tiesto, Rudimental, Armin van Buuren, Eric Prydz, and more.

I thoroughly enjoy remakes and remixes of old classic genres like the 80s and Maceo does a great job. Both versions have outstanding production quality, so it's only a matter of preference. Though, I think you'll find either to be on par with your personal aesthetic preference.

Now, take a listen and see what the commotion is all about. You won't regret it!

Faithless ft. Nathan Ball – Synthesizer (Maceo Plex Remix) | Buy/Stream