FPL Shows Off Bayfront Park New Look – EDMTunes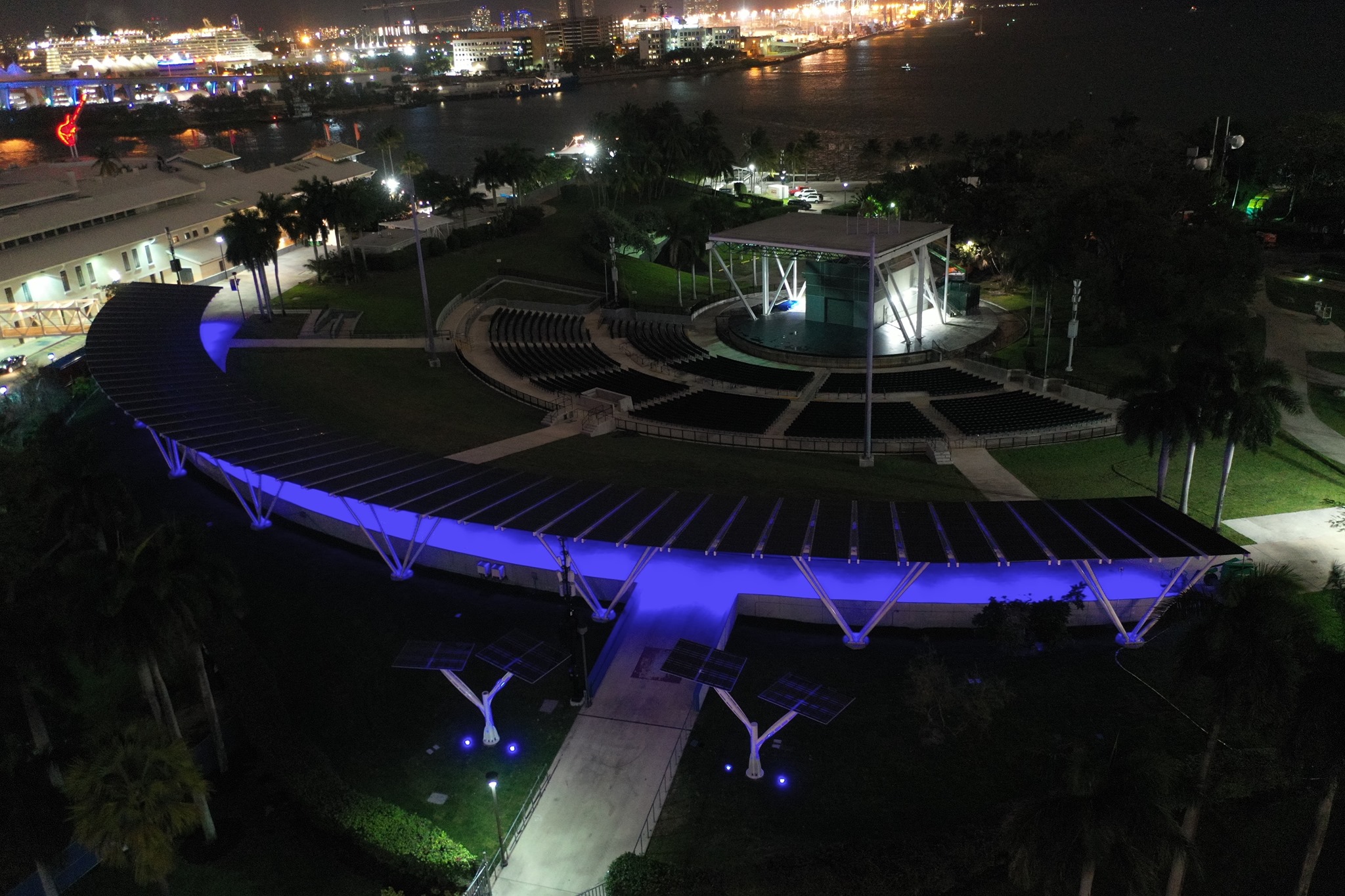 Back in December, the city of Miami, Florida Power & Light and Bayfront Trust Management announced a partnership. They teamed up to give a 'green' makeover. The makeover is now complete just in time for the Super Bowl and Ultra.
They have installed 500 solar panels in the venue replacing the canopy over the walkway. The canopy structure is set up and ready to go right before the Super Bowl this weekend. Our favorite feature is the new LED lighting that comes equipped in the new canopy, allowing the Live Stage walkway to be illuminated in a range of colors. Don't forget to keep this in mind when returning to Ultra Music Festival. Check out how the venue is looking so far down below.