Griffter Pays Homage To AAPI Heritage with "I Go Like This"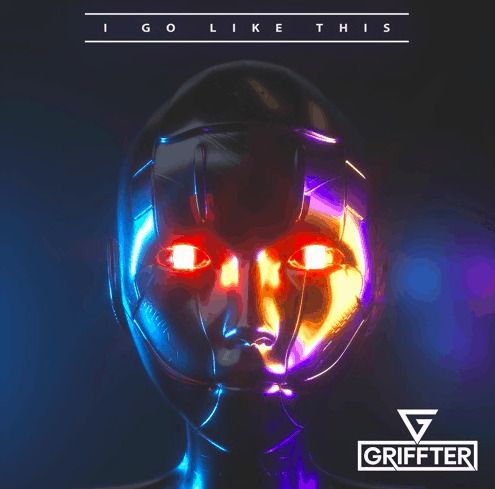 Rising EDM DJ/Producer Griffter returns with his first release of 2021 with his self released single, "I Go Like This." The dark bass house track pays homage to Griffter's Asian American heritage and is dedicated to the AAPI community.

With its uplifting vibe, "I Go Like This" is an infectious dark bass house anthem filled with hard hitting bass lines, grooving rhythms, mixed with Griffter's unique production style. The song takes the listener on an energetic musical journey featuring the occasional robotic vocal line, "I go like this." "I Go Like This" empowers the listener to be true to themselves and serves as a reminder to be proud of our own individuality and uniqueness.

Ahead of Asian American Pacific Islander Heritage Month (AAPI) and the rise in hate crimes towards the Asian American community, Griffter felt it was important to dedicate this song to Asian American talent and the AAPI community. "I Go Like This" serves as an anthem for Asian Americans who are currently chasing their dreams and making a living from their talents and passions in life.
Griffter had this to say, "With the ongoing violence against Asian-Americans today, I think it's important for representation. These crimes are committed from a place of fear and misunderstanding, hurt and rhetoric spewed by a former president that has no concept of how his platform and words have created a ripple effect of divisiveness and violence. The USA's history with Asian-Americans shows that this community (along with the black and hispanic community) has been historically oppressed. Given the violence happening and how we've been treated over the years, and through the pandemic, we as the Asian-American community, I think, have had enough and are fighting back, speaking out, and lifting each other up more than ever."
Further cementing himself as a rising talent in the dance industry, Griffter's "I Go Like This" is an uplifting anthem that provides good vibes and an inspiring message that is sure to resonate with the masses.

About Griffter:

For Griffter, the essence of music can be felt in its purest form on the dance floor. Coincidentally, it's also what drives the NYC-based producer and DJ to create his brand of cerebral, hypnotic, and groove-heavy house. Griffter's sound is often described as the perfect blend of funky and melodic house with a focus on pulsing beats and driving basslines that go down in both beach party and club settings. As a classically trained musician proficient in violin and piano, Griffter also incorporates his breadth of musical knowledge to his productions, with intricately laced chords, melodies, and pads being a defining feature of his tracks. Griffter is developing into an artist with a deep understanding of his own style, while also paying homage to a heavyweight roster of influences, including the likes of Purple Disco Machine, Mark Knight, Oliver Heldens, Chromeo and Chris Lake. Going forward, Griffter is steadily amassing an arsenal of dance floor heat with 5 tracks currently doing the rounds! His latest, 6th release "I Go Like This" is out now!

Connect with Griffter:

Facebook | Instagram | Youtube | Spotify | Soundcloud