Haich Ber Na's "0594 Help" video is a throwback to '90s MTV funk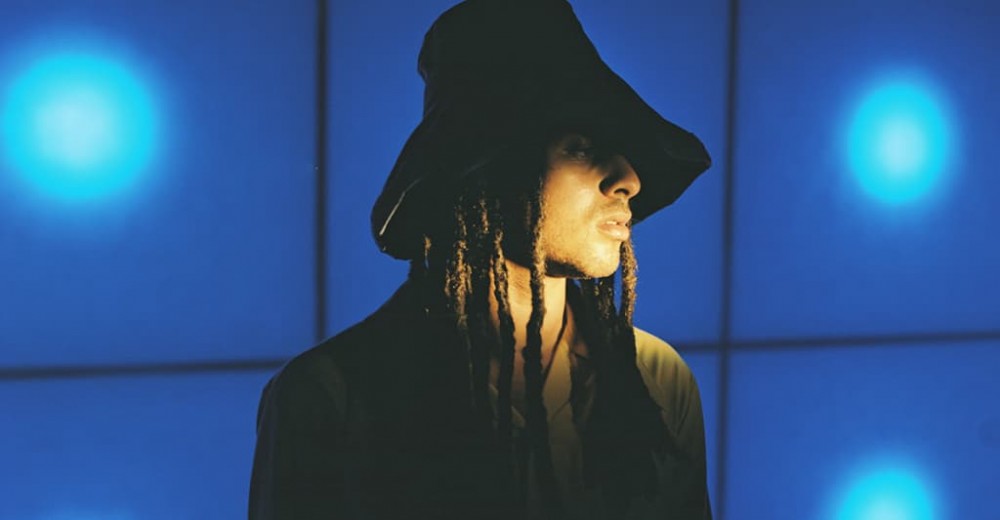 British artist Haich Ber Na likes to experiment with both his music and his videos. Having first emerged as a grime producer, Haich's music has moved on to more electronic avenues in recent years, including 2020 single "By Floras" which he revealed via an incredible looking hologram performance back in July. Anything for a live performance in 2020.

In his latest video, however, Haich is looking back — specifically to that unlikely era of the '90s where a posh British dude named Jamiroquai was hailed as the future of funk, rolling out a series of boundary-pushing music videos in the process. "0594 Help" pays clear homage to Jamiroquai's "Virtual Insanity" promo, down to the claustrophobia-inducing walls and excellent use of a big hat. Crunchy bass stabs and Haich's falsetto vocals combine with strobe lighting to create an audio-visual experience far removed from the melancholy origins of the experience that inspired the song.

Speaking to The FADER via email, Haich said the song "is about someone leaving and desperately wanting to be with them but trying to understand it's not the end of the world – like the sample I use says."

Check out the video at the top of the page.

Thumbnail image courtesy of Jesse Crankson.