HALIENE's New Solo Single 'Walk Through Walls' Depicts Her Journey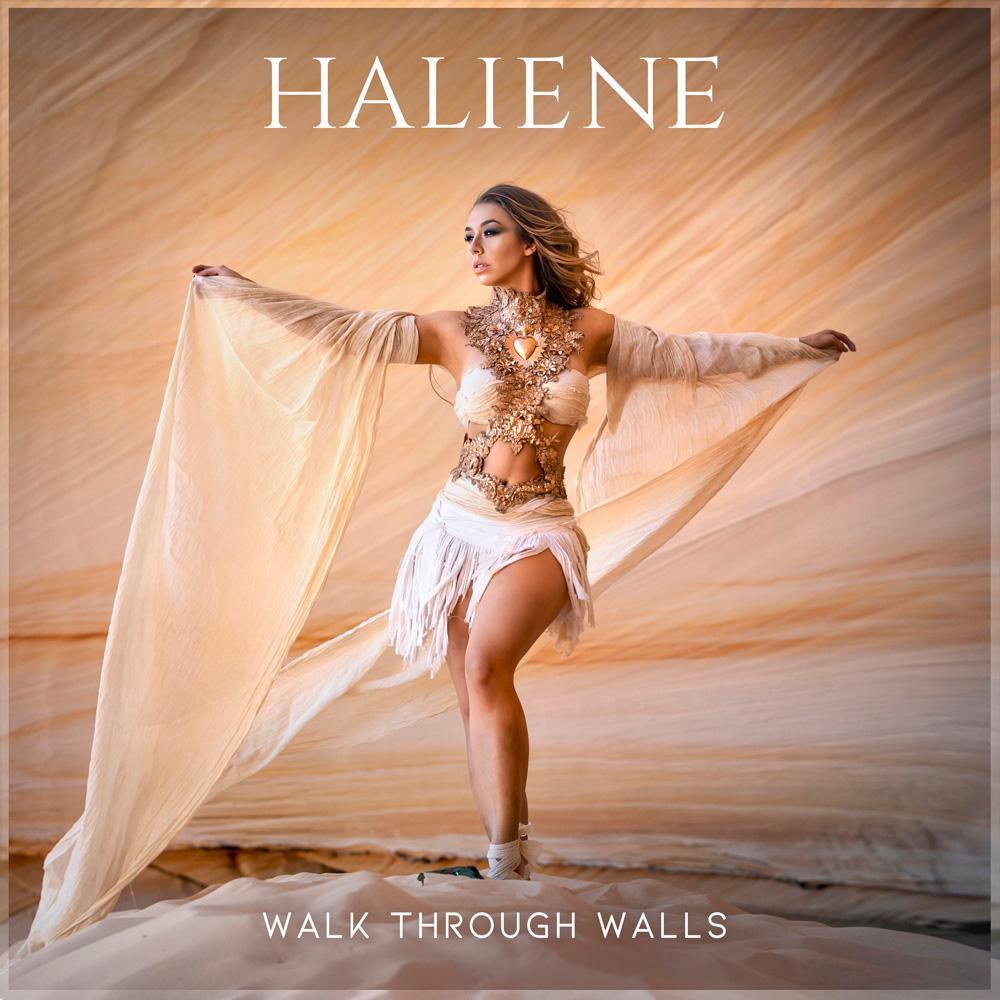 HALIENE has risen as one of the voices of dance music, singing for some of the biggest trance and melodic dubstep producers, but her newest release seems to hit different for her. Unveiled on Friday, 'Walk Through Walls' is a solo single sharing the songstress' journey in the male-dominated, DJ-focused industry.

HALIENE's powerful voice always represents a key element in the tracks featuring her. But in her solo single, it is the sole, driving force. Breaking from the conventional electronic music formula, the tune opens with classical piano notes and cello strings. HALIENE showcases the full range of her voice, while the music and drops play a supporting role.

Her soulful chorus conveys the message of the song: "Would you walk through walls, If you knew they'd fall, 'Cause I know, I know you can, Would you break the chains, And let your heart escape, Cause I know, I know you can."

In social media posts on Friday, HALIENE explained that the track "is a picture of my life journey, as a woman in dance music and a singer in a world of DJs, breaking through walls has been my story."
"It can seem insurmountable, the barriers impenetrable, but when you find your inner strength and discover who you were truly meant to be, you don't need to push anymore," she wrote. "You can simply walk—and watch the walls fall."
HALIENE's Journey
Out on Black Hole Recordings, 'Walk Through Walls' is HALIENE's fifth tune this year. The American singer-songwriter released 'New Dawn' with Dash Berlin and 'Don't Wanna Fall' with Seven Lions and Last Heroes in July. In March, she dropped 'What's Done is Done' with Seven Lions and in January, 'Long Way Home' with Tritonal and Schala & Jorza.

Her list of past collaborations includes heavy-hitters , ATB, Ferry Corsten, Gareth Emery, ILLENIUM, Markus Schultz, and Morgan Page. Her song 'Saving Light' with Emery won the 2017 A State of Trance Tune of the Year award.
On Saturday, HALIENE serenaded her social media followers by singing a snippet of her new solo single out on an open field. She expressed that she was "so grateful for all the love" so far and that her "heart is literally overflowing." HALIENE hopes it encourages and inspires her fans "to keep believing and taking steps forward, because YOU CAN."

Listen to 'Walk Through Walls' on YouTube below or on the platform of your choice here.