Illenium and Tom De Longe Release Collaboration 'Paper Thin'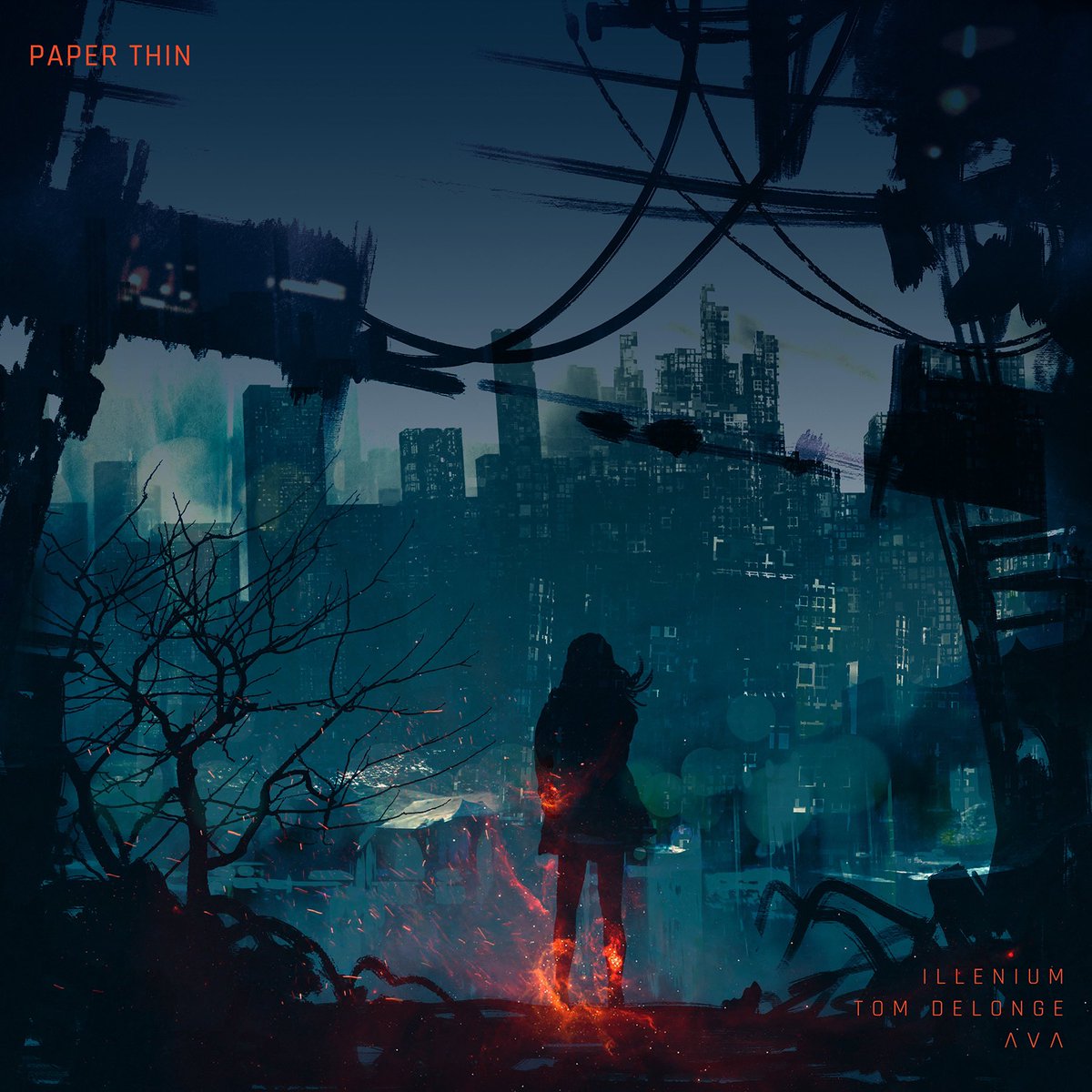 Illenium – Paper Thin
The anticipated collaboration between Illenium and Tom DeLonge called 'Paper Thin' is here. The single marks the former Blink 182 guitarist's EDM debut and Illenium dream collaboration.

If there is one word that defines Illenium's style career, it is without a doubt incredible. After building an unmistakable footprint with his future bass on the world music scene, he began his foray into other genres and styles such as the song featured here. They announced this collaboration with its apocalyptic- themed work. They paired the track on Spotify with another track to establish what looks like a playlist, signaling an EP or album coming soon.

Illenium, who previously launched 'Nightlight' (included on Spotify version of 'Paper Thin'), describes this song as a dream project. He considers to Tom DeLonge as one of his favorite artists ever.

"Paper Thin was really a dream project for me. I got to collaborate with one of my favorite artists ever, Tom DeLonge, I feel like it has the nostalgic pop-punk vibes but also really incorporates my sound. I think the blend sounds amazing and I'm so stoked with how this one turned out!"
Illenium, Tom de Longe, Angels & Airwaves- 'Paper Thin'
Best of all, the DJ and producer is not the only one with excitement here. Equally happy DeLonge comments on it.

"I was flattered when Illenium got in touch, as electronic music has prevailed in the Angels & Airwaves sound from the beginning, it felt like a very natural collaboration. It was great fun working with someone on something so progressive and different from what I'm used to. "

The track immerses us in a mellow and melancholy world where De Longe takes lead vocals. Then, the music distorts his voice as it reaches a thumping EDM chorus. The track is a combination between the signature De Longe's Pop- punk and Illenium Dubstep.

This single will be a hit with both fan bases and potentially has Angels & Airwaves fans embracing dance music, this being Tom DeLonge's first electronic foray. A great collaboration for these retro-apocalyptic times.

You can listen to 'Paper Thin' below!