Jamal Kashoggi's fiance asks Justin Bieber to cancel Saudi Arabian show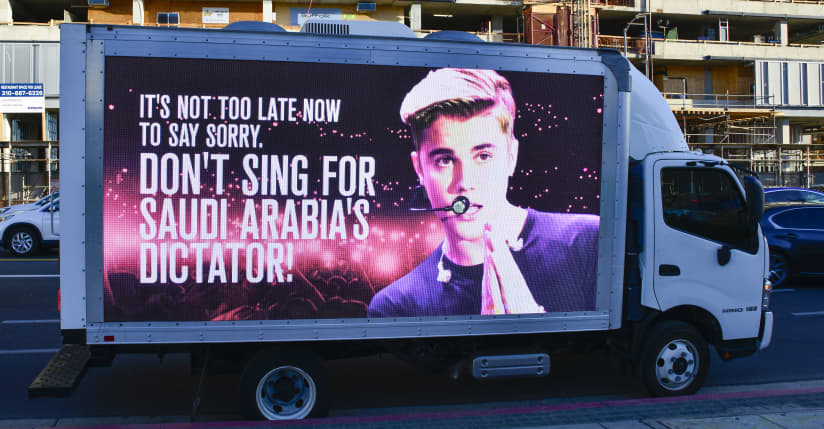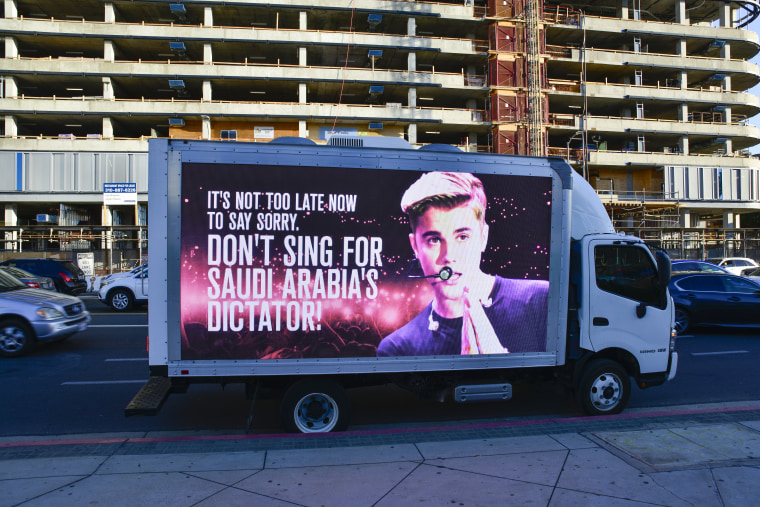 Photo by Jerod Harris / Getty Image.

Saudi journalist Jamal Kashoggi, who'd published articles in The Washington Post criticizing his nation's crown prince, Muhammad bin Salman, was murdered and dismembered in the Saudi consulate in 2018. He'd gone there to pick up documents he needed to marry his fiance, Hatice Cengiz. Since then, Cengiz has called on American celebrities to boycott the crown prince's regime. Over the weekend, The Post published an op-ed by Cengiz urging Justin Bieber to call off his scheduled December 5 performance at the Formula One Saudi Arabian Grand Prix in Jeddah. Jason Derulo, David Guetta, A$AP Rocky, and Tiesto are also set to perform.

"This is a unique opportunity to send a powerful message to the world that your name and talent will not be used to restore the reputation of a regime that kills its critics," Cengiz writes. She points out that Bieber's face is featured prominently next to the crown prince's on the event's website and reminds him of an Instagram post he made last year in support of Black Lives Matter in which he wrote, "I want to use the platform i have to remind people that racism is evil and it is ingrained in our culture."

"If you refuse to be a pawn of MBS, your message will be loud and clear," Cengiz concludes her letter. "I do not perform for dictators. I choose justice and freedom over money."

Her op-ed is part of a broader campaign to convince Bieber to cancel his performance. Mobile billboards and plane banners circled Los Angeles this weekend with messages such as "Justin, don't be a pawn for Saudi killers" and "Why is Justin Bieber performing for a Saudi dictator who executes gay men?"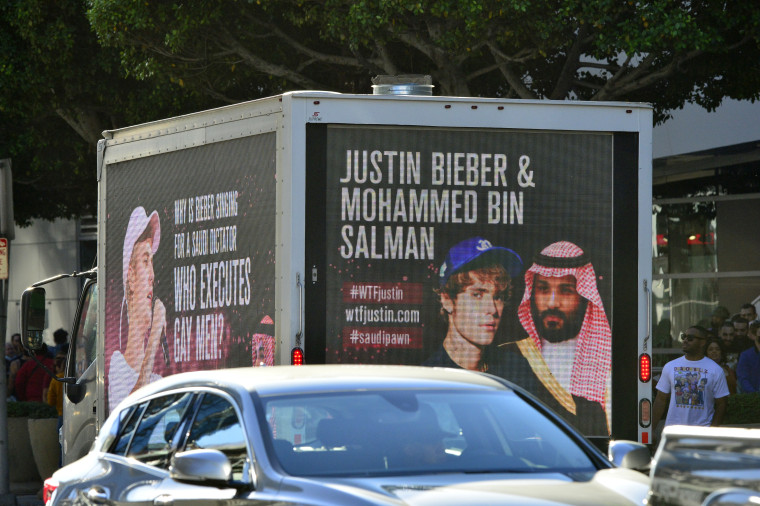 Photo by Jerod Harris / Getty Images.

In 2019, Nicki Minaj dropped out of Jeddah World Fest, citing her concerns about the country's poor women's and LGBTQ rights records. Chris Brown and Janet Jackson were added in her place, joining Future, Tyga, and 50 Cent on the bill. Later that year, BTS defended a tour stop at the King Fahd International Stadium in Riyadh, Saudi Arabia, saying "If there's a place where people want to see us, we'll go there.

Justin Bieber has not promoted his Saudi show, nor has he made a public comment on Cengiz's letter or the larger campaign to stop him from performing at the Jeddah event. The FADER has reached out to his representatives for comment.