Jhay Cortez takes aim at Rauw Alejandro on "Enterrauw"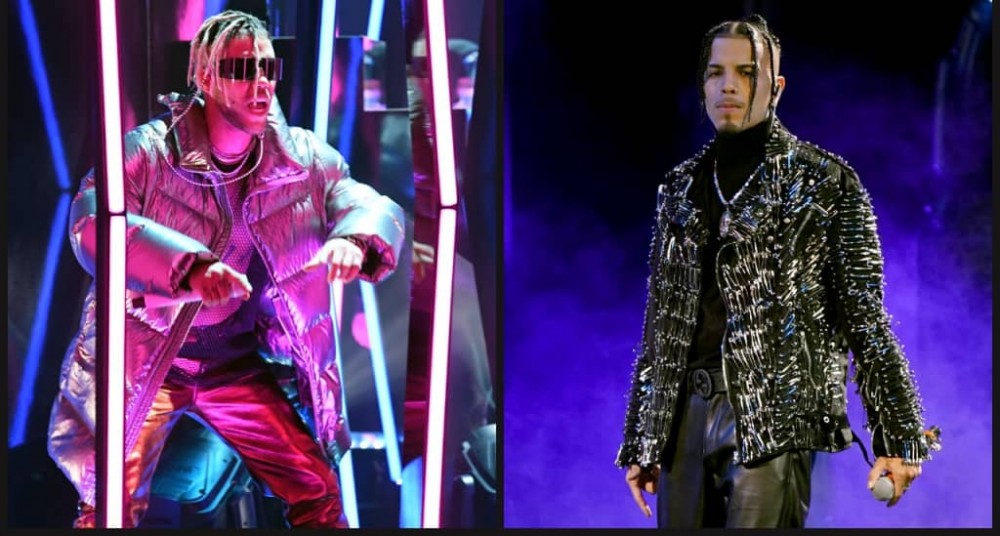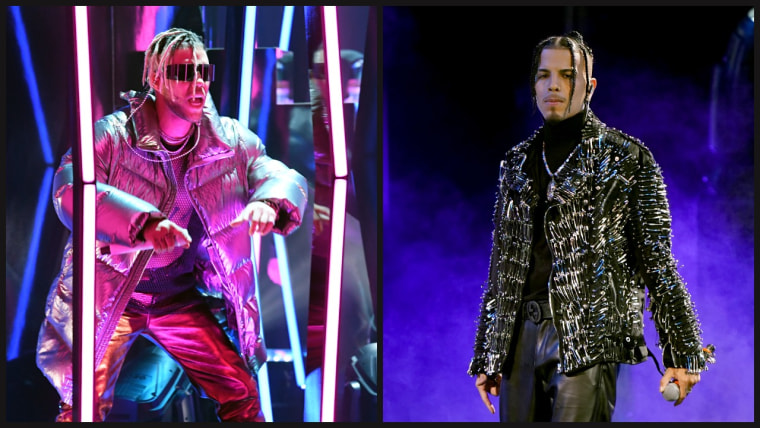 Jhay Cortez and Rauw Alejandro. Photos by Kevin Winter and Rodrigo Varela via Getty Images.

Jhay Cortez has shared "Enterrauw," a long-form dis track aimed at fellow Puerto Rican reggaeton artist Rauw Alejandro. A beef between Cortez and Alejandro has been simmering for the two weeks since both singers were featured on a remix of Ankhal's "Si Pepe."

Alejandro took issue with a perceived dig at his girlfriend, Rosalía, and fired back with a tweet claiming Cortez doesn't respect women and calling him a lechón (pig). Cortez responds to the insult on the new track, essentially calling Alejandro a hypocrite for claiming to respect women but working with "el abusador Chris Brown" on September's "Nostálgico."
Las mujeres se respetan!!!!! Lechon!!!! 🙅🏽‍♂️🚫🐽 VAMO PA ENCIMA!!!!!!!!!

— R A U W A L E J A N D R O (@rauwalejandro) December 17, 2021
Cortez saw massive viral success in fall 2020 with "Dákiti," a Bad Bunny collaboration that's racked up over 2 billion combined Spotify and Youtube streams. He released his sophomore album, Timelezz, in September.

Alejandro has had a banner year too: His June album, VICE VERSA, debuted at #1 on Billboard's Top Latin Chart. He's nominated for the Best Música Urbana award at the 2022 Grammys and received a Latin Grammy (Best Urbano Fusion/Performance) for his "Tattoo Remix" with Colombian pop star Camilo. Most recently, he earned spots on The FADER's 2021 best albums and best songs lists, with VICE VERSA and its opener, "Todo De Ti," coming in fifth and sixth in their respective rankings.

On "Enterrauw," Cortez throws exhaustive shade at nearly every aspect of Alejandro's personal life, music, and career — the track is seven minutes long with no hook — while flexing his own achievements: "En solo do' tema' en views tengo tres billone' / … Tú no tiene' cojone' y puede que te descojone.'"

The track comes with a series of animations that play more like an advancement of Cortez's trolling than an actual visual treatment of the song. "ESTE NO ES UN VIDEO" remains plastered across the screen for the video's entire duration. Watch and listen below.