Lana Del Rey picks up a paintbrush in her "Blue Banisters" video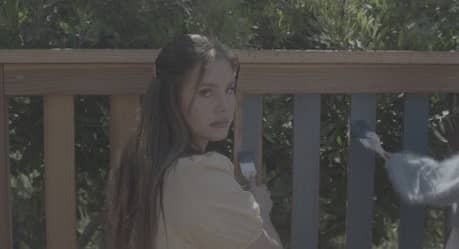 Lana Del Rey has released the video for her song "Blue Banisters." The song is the title track from Del Rey's eighth studio album, due for release this Friday (October 22). The video shows Del Rey acting out some of the lyrics from the song, including sitting on a John Deere and painting a wooden deck in a shade of blue. Check it out above.

Blue Banisters will include previously released songs "Wildflower Wildfire," "Text Book," and "Arcadia." Blue Banisters is her second album of 2021, following March's Chemtrails Over the Country Club.