Listen to "Vice Grip," the first posthumous release from Gift Of Gab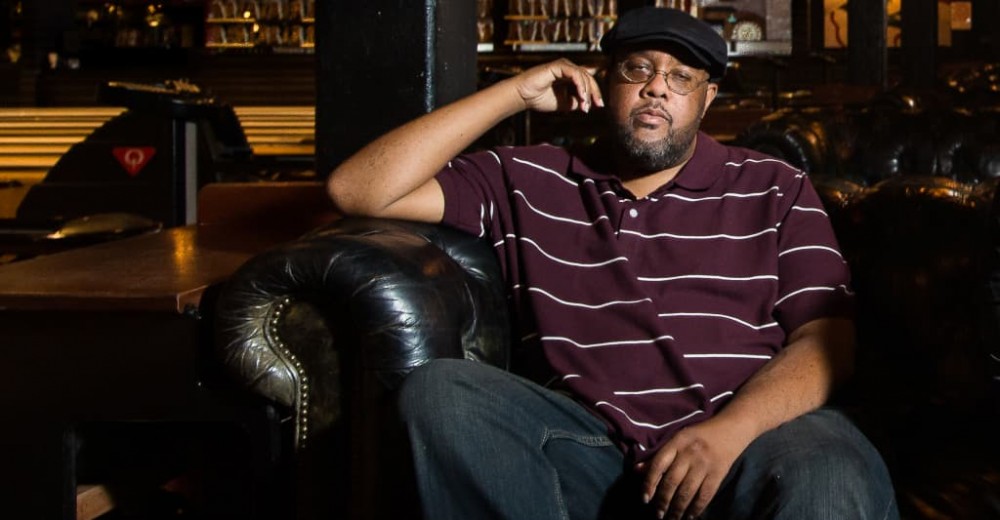 Following his tragic death back in June at the age of 50, a statement announcing the passing of Gift of Gab, one half of the duo Blackalicious, also promised the rapper had enough unreleased music stashed away for "[his] lyrical genius [to] be heard for years to come."

Now, the lead single "Vice Grip" has been released, set to appear on the rapper's forthcoming album, Finding Inspiration Somehow. Featuring production by Nick Andre, the song is a full-force example of Gift of Gab's lyrical prowess as he switches between complex rhyme schemes over the pounding, off-kilter beat.

Andre shared how the track came together in a statement."'Vice Grip' isn't the type of beat that I would normally send Gab, but I'm glad I did because he absolutely destroyed it in my opinion," he said. "I remember him hitting me back on the phone shortly after I shared the beat with him saying that he was about halfway done writing to it and asked if he could come over the following day after dialysis to record it. I've never met anyone that had that same kind of drive and passion for what he did as Gab did."

Finding Inspiration Somehow drops September 20. Stream the song above.

Thumbnail image by Nicole Mago.