Marquee Marauders Club is turning indie rock action figure dreams into bootleg reality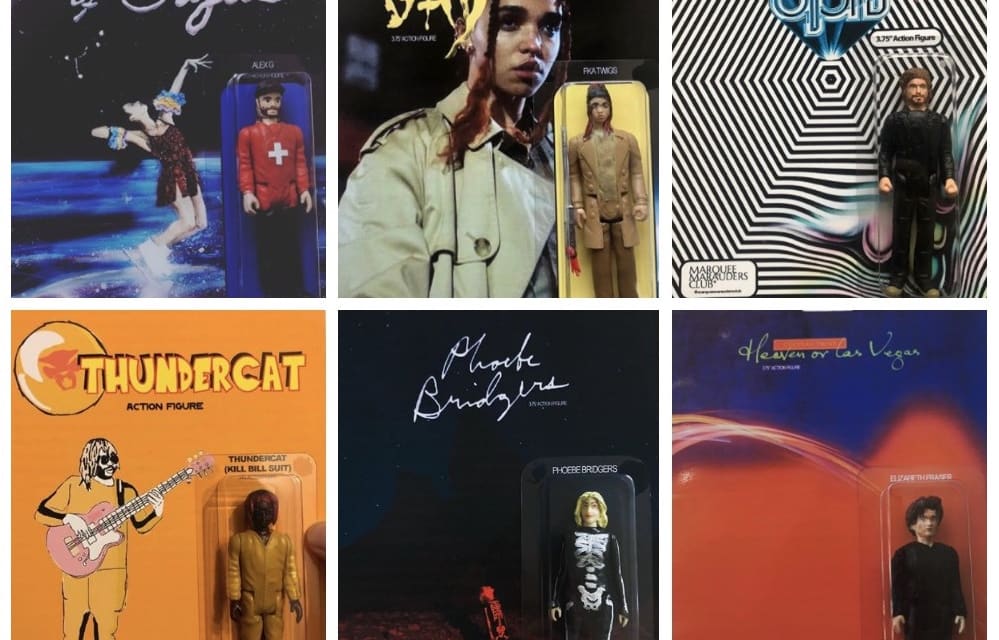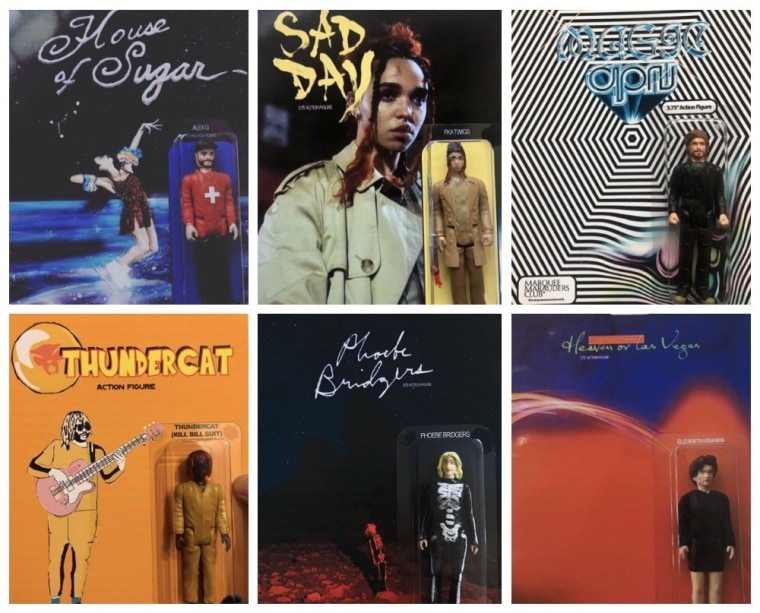 Instagram: @marqueemaraudersclub


In a music economy where flimsy streaming algorithms increasingly define personal taste, and where boutique artist memorabilia is typically reserved for the Travis Scotts and Billie Eilishes of the world, 23-year-old Jacob Alvarez — who builds bootleg action figures as Marquee Marauders Club — is imagining something different.

Scrolling through Alvarez's catalog, it's bittersweet to see such a rare, tactile encapsulation of the era we're living through. There's the more obvious festival titans like Frank Ocean, Daft Punk, and SZA, of course, but the ranks of Car Seat Headrest, Death Grips, Men I Trust, JPEGMAFIA and Idles are there, too. He's even got accessories — Clairo's bags, or Sonic Youth's Dirty plush, for example. Each unique figure is packaged to look like it's been mass-produced, factory sealed and ready to be snatched off the shelf. "If this was the nineties, maybe some of these figures could have been mass-produced," he reasons. "It's cool to deliver on that, today."

As a young comic book-head growing up in east Los Angeles, Alvarez's parents encouraged him to create and collect — particularly his dad, a collector of bobbleheads himself. "If a movie came out that I was into, I wanted the action figure," Alvarez recalls. "That was the ultimate fan service for me. When I grew up, it turned into a music collection: vinyls, CDs, that kind of thing."

After scrapping his pursuit of a business degree at San Francisco State University, he moved back to L.A. to study cinema at a local community college. Around that time, he began documenting the gigs he'd attend in his spare time into a personal blog titled Marquee Marauders Club. It became an overhead for all of his concert photography, show reviews, interviews, and eventually, his first handcrafted action figure: Interpol frontman Paul Banks.

"It was initially for myself," Alvarez says. "I thought, 'I love this band, I have them tattooed on my arm. Let me show them my appreciation.'" The response was so overwhelmingly positive that he kept building new pieces. "The action figures were originally a side thing, but that's what people gravitated toward. I thought, 'maybe I could run with this.'"

Usually Alvarez spends a day per figure, but he notes that hours are easily lost once he's fully invested in their creation. As for the figures themselves, no two are created equal: "some of it is 3D printing — the heads themselves, usually. With hair, things like that are more clay based. A lot of the figures are plastic resin. And there's a bit of 'kit bashing' — that's picking apart existing figures and Frankensteining pieces into something different. A lot of work goes into it, so to have it finally resemble the person is satisfying."

He maintains only one personal rule while building the toys: the figure itself has to come before the packaging, so as not to get ahead of himself and prepare for something he can't ultimately deliver. "Certain artists are more unique than others, with extravagant outfits and stuff — like FKA twigs — and you don't want to half-ass it, or butcher it," he says.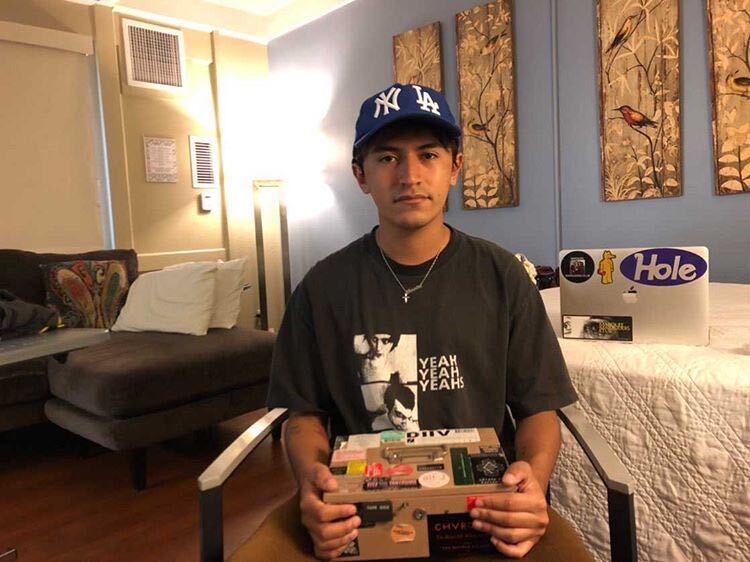 April Herrera


While it doesn't go without some degree of risk to venture into the world of bootleg merchandise (Live Nation sent him a cease-and-desist for using Kurt Cobain's likeness in a since-deleted post), most artists seem pretty excited to see themselves as a collectible: FKA twigs reposted his recreation of her "sad day" video look and teamed with him to auction the figure off and raise money for Colin Kaepernick's Know Your Rights foundation. He's delivered creations to King Krule, Best Coast, and the Safdie brothers — just last week, he shipped his Magic Oneohtrix Point Never figurine off to Daniel Lopatin himself.

"Most people in the world won't be made into action figures, so it's cool to deliver a bootleg version of what could be," Alvarez says. "I think people still appreciate having a physical object that commemorates their favorite music in a certain way, and not just in America. Sometimes I have to ship to the United Kingdom, sometimes I hear from someone in the Philippines. I'll keep going through the extra effort because it's bigger than myself now, and somebody out there is going to appreciate it."